This year's Reformation anniversary gives Christians a wonderful opportunity to come together and celebrate their shared faith. The Michigan District of the LCMS is doing just that. On October 15, the District is holding a 14,000-person worship service at the Breslin Center at Michigan State University.
"We want to celebrate the grace of God in Jesus Christ," they told us. "We are gathering for repentance and renewal. Our prayer is for a new reformation in our generation."
Read on to learn more about the service and the planning and promotion processes.
How did the idea for the District Reformation Service come about?
The idea for a joint worship service for the five-hundredth anniversary of the Reformation had been a topic of conversation among the District staff as far back as 2010. When a blueprint committee for a capital campaign came together in 2013, it surfaced again. By the time the steering committee had been selected for the Here We Stand campaign, four individuals had been selected to chair four events to take place during the anniversary year, one of those being a joint Reformation worship service.
Tell us about the planning process and the leadership team.
Under the direction of Rev. Dr. Robert E. Kasper, Congregation Mission and Ministry Facilitator for the Michigan District, a committee of pastors and other church workers was appointed and they have worked together over the past two years. Most committee members have formed their own teams in the planning and implementation process. The District staff, led by President Dr. David P. E. Maier, is also heavily invested in the planning. Rev. Dr. Patrick Ferry, President of Concordia University (Wisconsin and Ann Arbor) will be the proclaimer and Rev. Mandla Khumalo of St. Peter's Confessional Lutheran Church in South Africa will bring greetings.
How are volunteers being utilized?
Outside of District staff, the entire worship committee and their teams are volunteers. Specific responsibilities include ushers, greeters, festival choirs, children's honors choir members and their parents, stage hands, set-up crews, tear-down crews, and other positions.
How are you keeping track of which churches send attendees and how many people attend from each church?
The event is free, but a ticket is required to get into the Breslin Center, which seats more than 14,000 people. Each congregation was encouraged to select a ticket captain, who would promote and facilitate online registration. Tickets are being mailed to each congregation's ticket captain for disbursement. This process also enables congregation members to sit in close proximity to each other.
Is it possible for someone to attend if they don't belong to an LCMS church?
Absolutely! Promotion has included the Indiana, Ohio, and English Districts and Lansing-area media contacts. Laity are encouraged to bring family and friends.
Tell us about how you're partnering with other organizations for the event.
Church Extension Fund of the Michigan District has underwritten the expenses of the event and other donors have been sought for specific needs. Wellspring Lutheran Services is organizing a huge ingathering for four Lansing-area organizations. Thrivent Financial has underwritten the refreshment bags for the choirs.
What is the schedule the day of the event?
The event takes place on Sunday, October 15, 2017. The festival choir practice begins at 12:30 p.m. and the Children's Honors Choirs will follow. Doors officially open at 2 p.m. and the concourse will have many activities for adults and children, including a Reformation historical display. Congregations are bringing door displays with them representing events held this past spring–fall to share Jesus within their communities. The Children's Honors Choir will have a preservice concert starting at 4 p.m. and the worship service begins at 5 p.m.
Is the service going to be a standard Divine Service, or will it be different?
Part of our heritage as Lutheran Christians is Christ-centered worship. The order of worship at the Breslin Center will follow Luther's German Mass enriched by Christ-centered hymns and spiritual songs. The LCMS has been known as the "singing church." This worship celebration will not disappoint! As we celebrate God's grace in the five hundred years since the Reformation, we recognize the power of the Word of God through congregational singing and choirs, a gift of God through the Reformation.
Will Communion be held?
No, due to the logistics of communing 14,000 people.
How many attendees are you expecting and hoping to have?
As of late August we have a sold-out event; 14,000 seats are ticketed. A waiting list is in place in the event more seating becomes available after ticket disbursement.
How is the event being publicized? Is there a timeline for communications?
A strategic tiered communications strategy has been in place for more than a year including print material, email, and social media. All of the celebrations taking place in the District during 2017, including the worship service, were included in a single-packet mailing with promotional materials to make it easy for congregations to come on board. Circuit Campaign Coordinators, circuit visitors, and District staff have led the way to publicize the event one-on-one. Publicity reaches all professional church workers, lay leaders, and laity through the District's varied communication avenues.
Is there a plan to follow up with attendees after the event?
Through ticket registration, we have captured contact information and data. Goals and plans are being discussed and put into action to help point us all into "The Next 500 Years," connecting congregations, church workers, and leaders to envision new ways and ministries that reach people who do not know the Savior.
What do you hope attendees learn or take away from the event?
We asked specific people to help us accomplish specific goals of ministry in and through the District. We are anticipating nearly eighty percent of congregations to participate in some aspect of the Here We Stand campaign and its related activities and learning events. We think it is important for congregations and circuits to be involved because we, the people of the Lutheran Reformation, have a great message of hope to share. It is a hope that is found only in Jesus Christ. The five-hundredth anniversary of the Lutheran Reformation is a great reason to reemphasize the global and missional passion that the God of the Gospel has, and the grace-filled invitation He gives to His people to share in what He is doing.
The worship service will be recorded and archived at michigandistrict.org.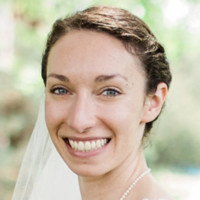 Erica is a writer and editor in St. Louis with grand plans to write award-winning literary novels and to visit all seven continents. She was previously a copywriter at CPH and now works in the advancement office at Concordia Seminary. She is also currently pursuing an MFA in creative writing at Lindenwood University.