Advent is upon us; Christmas will soon be here. In many congregations, this season means worship services and sanctuaries that are fuller than a typical Sunday. While many of the faces filling your pews or chairs will be familiar, some will be unfamiliar—and some will even be faces you have not seen in quite some time.
People in the church sometimes express a measure of frustration with congregational members who are seen only at the holidays. This Christmas, we have a wonderful chance to connect with these members and invite them back "into the fold." When face-to-face engagement with members is few and far between, how can you make the most of the opportunities you have to generate maximum ministry impact?
First, shift your perspective. It can be very intimidating to come back to a place you haven't been in a while. Questions such as "Do I have a place here?" and "Will anyone notice I've been gone?" and the like suddenly begin to swirl about. Perhaps in this situation, the biggest question that arises is "Will I be welcome?" In moments when we encounter infrequent worship attendees in our congregations, we can—and should—demonstrate care and concern. Stop thinking only about the times these members have missed worship; rejoice in the fact that they are present with you today!
Second, be intentional. Take a look around at every service and notice people you haven't seen in some time. Go out of your way to warmly welcome these men and women. Encourage others in your congregation to do the same.
Next, be gracious. Even though you have not seen some of these members in weeks, months, or even years, an Advent or Christmas service is likely not the best time to bring that up—especially if the member's family is present! Avoid statements such as "We haven't seen you in forever!" or "Oh, you're in worship . . . it must be Christmas!" Most of us respond better when we feel accepted and embraced, so welcome these members to worship, share how glad you are to celebrate Christ's coming with them, and wish them a blessed Christmas. Make no mistake: we should be engaging in conversations with our members about their worship patterns, but these are conversations that may be best held on another day.
Finally, take note and follow up. Write a quick note to yourself including the names of the infrequent attendees you talked with at each worship service. Then, in the days that follow, write a handwritten note or card to each one. Thank them for attending services, and be sure to remind them that they are always welcome in your congregation.
Christmas is a time when families come together—not just our biological families but our church families as well. Just like you don't see every member of your family on a weekly basis, you likely won't see all members of your church family every Sunday. When these members do "come home," be ready to welcome them with open arms and use this brief time together to build bridges of support and encouragement.
Continue the conversation. What else can you do to help welcome guests and infrequent attendees to your congregation this Christmas? Leave a comment to share your ideas!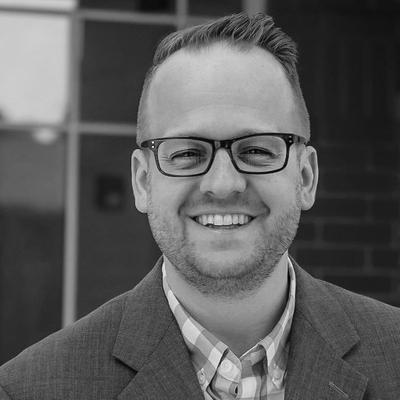 Heath Lewis as an Instructor of Christian Education and Program Coordinator for the Director of Christian Education program at Concordia University St. Paul. Prior to his time at CSP, Heath spent nearly 10 years as the Director of Christian Education at Holy Trinity Lutheran Church in Edmond, OK, where he led the congregation's education, outreach, communication, and youth ministries. Heath holds a Bachelor of Arts in Behavioral Sciences and a Certification as a Director of Christian Education from Concordia University (Seward, NE), along with a Master of Arts in Organizational Leadership from Gonzaga University (Spokane, WA). His passion is the development of Christ-centered leaders and organizations. Heath and his wife, Jessica, were married in January 2009. You can connect with Heath by visiting heathlewis.net.