If you had known me in 2014, you would know that the idea of me running a marathon seemed farfetched. Laughable, even. I was overworked, exhausted, and out of shape, and I had never run a single mile in my life—let alone 26.2. Yet, through the encouragement of my wife (thanks, Jess!), a dear friend (thanks, Emma!), and countless other supporters, I began training in an effort to turn around my physical condition and complete what seemed to be an impossible task.
On October 11, 2015, the day arrived. I lined up with forty thousand runners for the annual Chicago Marathon. My experience that day was at once the most difficult and the most rewarding experience of my life so far. The lessons I learned in training for and running my first marathon are countless. One of my key learnings that day was about proper pacing. I was excited to get running, and after being cooped up in the start corral for so long waiting for the race to begin, I jumped out at a quick pace. The speed seemed fine at the time, but a few miles into the race, I realized I was burning too much energy too early. My pace was unsustainable. Ultimately, running too fast too soon negatively impacted the rest of my race, and I struggled to find the energy in the later miles to keep going.
As we enter the year 2017, this lesson is fresh in my mind as I consider our ministry together in the Church. We can be so excited to sprint out across the starting line that we burn up our energy too soon, making ministry more difficult in the proverbial later miles. Starting the year strong matters—but so does keeping a sustainable pace. So, how do we run at a pace that allows us to start strong but still maintain energy so we don't burn out later in the race?
Consider these six ideas:
Above all, trust in the Lord. As we begin the year, this is a great time to remind ourselves that ministry is not about us. It is really about the Lord. Often we get so wrapped up in our own gifts and abilities we forget that God is the one who is building His kingdom. Take time to cover your ministries, and those you are serving, in prayer. Be strengthened for the work ahead of you through Word and Sacrament. Trust that the Lord is still in control of His Church.
Know your values. Aubrey Malphurs once said, "You won't do ministry that really matters until you define what matters." Your values help you do just that: define what matters. They are the principles that direct what you do. Values, in a sense, provide the why behind the what in your ministry, as they tell you the motivation for every ministry in your congregation. What are the four or five key values you hold in ministry—both personally and organizationally?
Set your priorities. If you could only accomplish three things in 2017, what would they be? Do you know? Determine your top priorities for the year, and then focus your energy in that direction. This focus will allow you to put your energy toward the things that matter most.
Communicate clearly. Once you have clarified your values and set your priorities, share them with your members. Help them to understand why you are doing what you are doing. Make a plan to keep everyone involved as informed as possible. Clearly share with those around you what is happening in your ministry, and why it matters. Others will be able to better support you and your ministry when they know what is going on.
Invest in others, and allow others to invest in you. A good friend recently reminded me that you can't pour from an empty cup. This advice rings true for all of us: as we are pouring into others, investing in them through our ministries, we must also allow others to pour into us. Who are the people with whom you are most vulnerable? Where do you turn when you need advice, counsel, and support? When you are celebrating, who celebrates with you? When you need correction, who is there to give it? If you don't already have one, find a mentor who can invest in you throughout the coming year. Give him or her permission to speak truth—whether it be encouragement, rebuke, or celebration—in your life. These mentors will be able to help you maintain a healthy pace in your ministry.
Have fun and celebrate. Ministry can be hard. And it can be draining. But it is also rewarding. Don't get so bogged down in the business of the day that you forget that you are sharing the Gospel, and there is no message more joyful. Have fun! As God is active through Word and Sacrament, take time to celebrate His working in the hearts and minds of the people of your community. Share those stories so others can celebrate with you!
Five hours after crossing the starting line on that October day, I crossed the finish line of my first marathon. When I returned to the Chicago Marathon in 2016, I finished the race nearly forty-five minutes faster—thanks, in large part, to the lessons I learned a year earlier about keeping a healthy pace. My hope and prayer for us is that, as we run the race of ministry at a healthier pace this year, we will feel refreshed, energized, and ready to press on in the later miles.
Continue the Conversation: What is your best advice for others who are looking to find a healthy pace for their ministry in the coming year? Leave a comment to continue the conversation!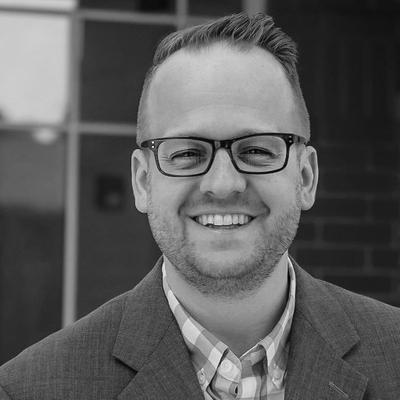 Heath Lewis as an Instructor of Christian Education and Program Coordinator for the Director of Christian Education program at Concordia University St. Paul. Prior to his time at CSP, Heath spent nearly 10 years as the Director of Christian Education at Holy Trinity Lutheran Church in Edmond, OK, where he led the congregation's education, outreach, communication, and youth ministries. Heath holds a Bachelor of Arts in Behavioral Sciences and a Certification as a Director of Christian Education from Concordia University (Seward, NE), along with a Master of Arts in Organizational Leadership from Gonzaga University (Spokane, WA). His passion is the development of Christ-centered leaders and organizations. Heath and his wife, Jessica, were married in January 2009. You can connect with Heath by visiting heathlewis.net.