When I was in college, I never understood why people were always so stressed during the Christmas season. That time meant three weeks of freedom for me—no twelve-page papers to write, no Scantron bubbles to fill in, no freezing campuses to walk across.
But now that I am a real, official, bona fide adult, I realize the naïveté of college life. I'm running between Christmas parties, gift exchanges, family Christmas get-togethers, weekly Advent services, children's Christmas programs … and there are always more gifts to buy, playlists to curate, cookies to bake, and ugly sweaters to wear.
Because the season is so short, I feel like I absolutely have to cram every ounce of Christmas into those four weeks. So I go see every Christmas-light display, drink copious amounts of hot cocoa, light my Christmas-scented candles, and watch all of my Christmas DVDs.
In my flurry of tinsel and twinkle lights, I forget to slow down. And even when I do find myself cozied up with my Christmas lights turned on and a warm beverage in my hand, I fail to take that time to rest in the goodness of God and meditate on this season of rejoicing.
Advent is an invitation to slow down. We wait in anticipation, but it's a patient waiting. We know the glorious truth that will be revealed on Christmas day—that the Word made flesh has come!
Instead of rushing around the Christmas tree this year, I'm asking God to help me pause at the manger. Here are three things I'm going to attempt to do this Advent:
Center my devotion time on Advent. I'm committing to switching up my regular devotion time for something that deepens my understanding of this season.
Pause in awe. I'm trying to reclaim a sense of wonder that the Lord of heaven and earth would come to earth as a baby. This includes journaling and reflecting in my quiet moments (instead of watching Elf for the millionth time).
Deepen my prayer life. As I pause in awe, I want to come to God with my praises and reverence.
These goals are all well and good, but in order to accomplish them I also need to make goals to amend my current holiday activities (namely blaring Christmas music and eating too many sugar cookies). To help me make Christ my complete focus, I'm committing to these goals as well:
Bible study first. Festivities later. Drinking hot cocoa in front of a fake fire isn't inherently a bad activity, but when it becomes my number-one priority for Christmas rather than drawing closer to Christ, it becomes a problem.
Find Christ in my favorite Christmas activities. We've talked about this before on the CPH blog in reference to Christmas movies, but I'm striving to have this focus in all my favorite Christmas activities. So when I drive through the Christmas lights in my hometown, I'll remember that Jesus is the light of the world. When I open up my new spice jars, I'll remember that Jesus is the greatest gift I've ever received. When I enjoy a few days off work with my family, I'll look forward to the eternal rest I'll experience in heaven with Jesus.
Will you join me in my pursuit to intentionally focus on Christ this Christmas? What ways are you stopping the cycle of rushing this season?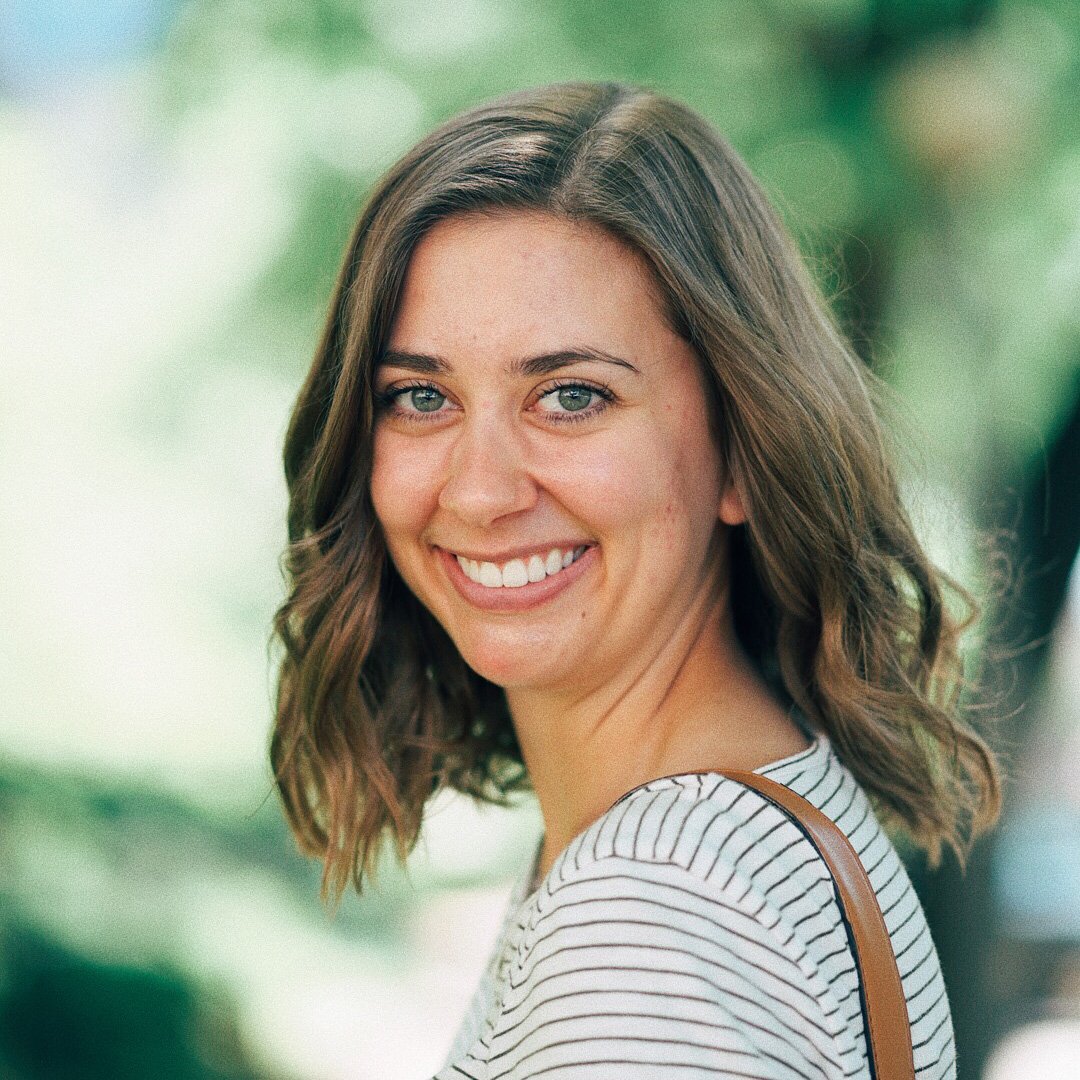 Hannah is a digital marketing specialist at Equip Ministry Resources. She currently lives in the Mitten State, but previously called St. Louis home when she was a copywriter at Concordia Publishing House. On most days, you'll find Hannah cooking new vegan recipes, running really slowly, and laughing far too loudly.