It's tough to live in a technology-centered world. We're constantly bombarded with an onslaught of texts, photos, and new Netflix shows—all demanding our full, immediate attention.
There's an endless feeling of restlessness.
And I don't mean we're lacking physical rest (although most of us have realized that being tired is a state of being, not an occasional feeling). I mean that in everything we do, we feel like we have to be doing something. When we're watching TV, we're checking Facebook. When we're browsing Pinterest, we're texting our friends. When we're hanging out with our friends, we're posting a picture to Instagram so everyone knows what we're doing and how much fun we're having.
We don't allow ourselves any time of true peace.
God gave the Old Testament people a specific day to set aside their work for worship and rest: the Sabbath. And, for the Israelites, it was mostly a day of rest from their physical labors (anyone who works out can attest to the importance of rest days—not that I would know anything about that).
But I think for us in our current culture, where we are constantly using our brains, it's important for us to rest mentally too. We're never mentally "turned off." And I don't mean that we completely turn off our brains and turn into zombies on Sunday; I think it's crucial that we take time to rest in the goodness of God.
Worship is a large part of this time of rest. We should not dread going to church; rather, we should relish our time spent receiving God's gifts through Word and Sacrament and responding with praise and thanks, together with brothers and sisters in Christ. Our worship should be a time of peace, rest, and renewal in the forgiving grace of God.
I know this is easier said than done. Many people work on Sundays or find it hard to connect at their church or are too busy wrangling kids to have time to themselves. But here are a few ideas to help you set time aside for rest on Sundays and throughout the week:
Turn off your phone. Or at least put it away for a few hours. It's amazing what a few hours away from your phone does—I always feel a kind of freedom. There's no pressure to post photos, to reply to texts, to check my Facebook feed for the fortieth time that day. This is how I find rest.
Spend time with God. How often do you regularly spend an hour (or more!) with God? And how often is your time with God reduced to quickly reading a Bible passage, checking your phone, saying a quick prayer, and then rushing off to the next item on your agenda? I know it's hard to fully face God with nothing in between, but we crave (and need) that kind of deep, personal relationship with our God. Try spending thirty minutes a day reading the Bible, responding as you read His Word by prayer, and resting in the goodness of God—without your phone or any other distraction.
Ask God to give you rest. I didn't realize this soon enough, but when you are trying to "be better" in your relationship with God, how often do you ask God to help you draw closer to Him? As soon as I realized that I could ask God to help me, it was a complete "duh" moment. Why wouldn't I ask God to help me find my rest in Him? Even in my most earnest and honest attempts to seek God, I was trying to do it all by myself, an impossible feat for a sinner like me.
Friends, let's pray that we find our rest in Christ and that He guides us to seek Him every day. Ask a friend to pray for you, too, so that you can encourage each other in your relationship with God. The new year is a perfect opportunity to begin new daily Bible study habits!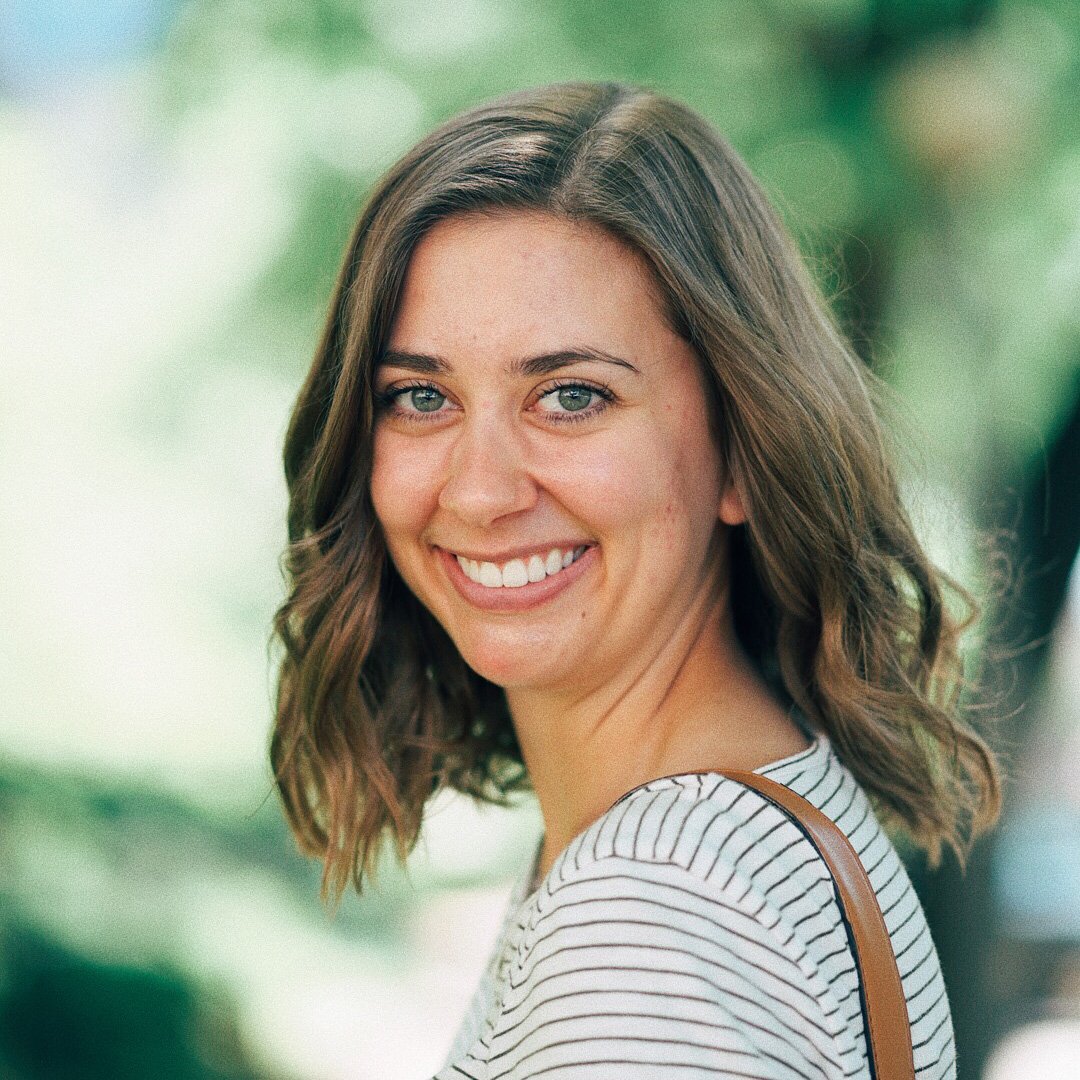 Hannah is a content marketing specialist at Blue Wheel Media. She currently lives in Michigan, but previously called St. Louis home when she was a copywriter at Concordia Publishing House. On most days, you'll find her cooking new vegan recipes, running really slowly, and laughing far too loudly.