I am a pastor, and I am also a dad. My two boys play basketball for their local Lutheran school. Recently when I was choosing music to be played during the basketball game, I became more aware of the challenge of navigating a culture that often runs contrary to our Christian faith. The music played during a middle-school basketball game is not a great cultural moment, but it is one of those small moments that many parents frequently face. How can we be "in" but not "of" the culture surrounding us?
I started down this path when I brought a big speaker to the game so that we could play the national anthem before the game. After playing it, I realized I could make a mixtape/playlist (I know it must be a sign of a generation gap that I want to call it a mixtape). I thought about the songs I would want to hear before I played a game. I also thought about the songs that my kids' generation would want to hear.
I found some songs just grabbed me easily. "Pump Up the Jam" by Technotronic from 1989 remains a classic. Being in the Detroit area, it was a no-brainer to place "Don't Stop Believin'" on the playlist. During one time-out, I started playing this song, and when I had to stop the song, the crowd kept singing along. This moment of sing-along felt good. It was my moment of DJ glory. I played the "Cha-Cha Slide" during another time-out, and I could see some parents and kids in the stands subtly moving their feet in rhythm with the dance. The songs of my youth were easy to place on the playlist, but my wheelhouse of songs turned out to be pretty small. I needed to search for more songs, and my search of lyrics made me more nervous.
I did a search for playlists that others have created. I found a number of playlists that included music I could never imagine being played during a school event. The majority of songs had foul language, "bleeped out" foul language, or sexual allusions that would be inappropriate at any time, let alone a middle-school basketball game. As I searched for playlists, I found comments from other coaches that showed I was not alone in my search for a fun and appropriate middle-school playlist. I started to become suspicious of every song. I was paranoid that I was going to play a song during the game that was obscene. At one point, I even prematurely excluded a song by a Christian rock band.
Walking the line between cultures as a pastor and as a parent is difficult. I want to protect my children. On one hand, I do not want them to grow up too fast. On the other hand, I don't want them to grow up fearful of the world. What does this moment of tension mean? Are we powerless?
I don't think I need to shelter my children from everything in this world and live in fear that every beat of music is evil intruding into their lives. I am not naive. I know there is obscene and inappropriate language in some music. But I do not plan to throw my kids into the deep water of the world and hope they learn how to swim. I want to teach my children not to be conformed to the goals of this world but also to celebrate the world God has created. I am confident that God can be at work in this world, providing us with all that is needful. We can enjoy God's creation, walking through the world confident that our salvation is secure through the mercy of Jesus Christ. We also know that we are called to do everything to the glory of God, and He will give us the will and strength to resist temptations. We do not need to cave in to temptations to go along with what is popular but not God-pleasing.
In the end, I did find songs from this decade that were motivating and appropriate. I had to leave some songs off the playlist that motivate me during my workouts because they were not right for this group. So maybe at the next game, after those middle-school boys hear "Hall of Fame" by The Script, they will be propelled to a victory.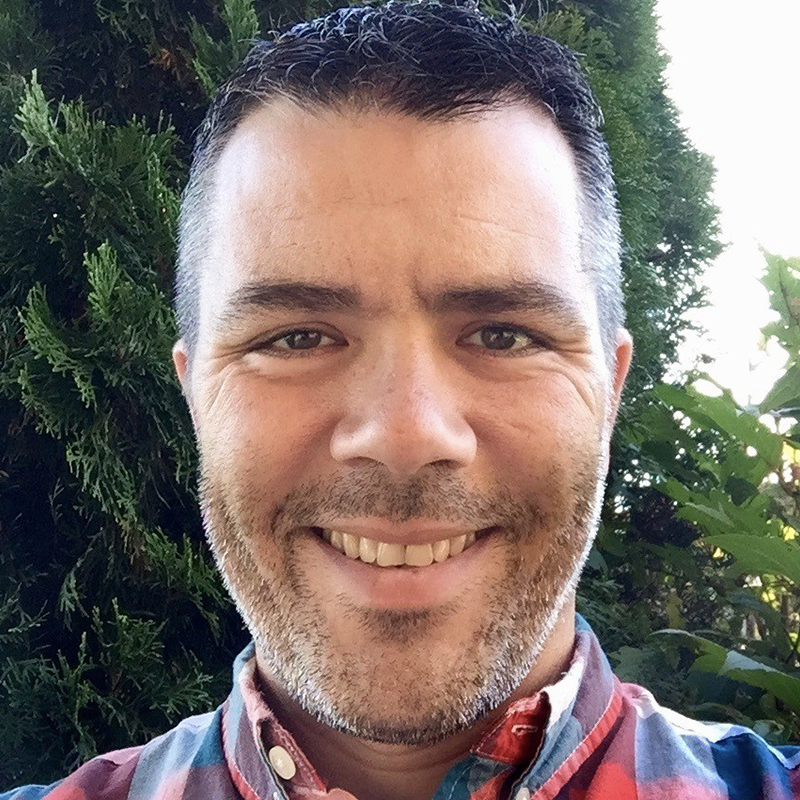 Evan Gaertner is the pastor of St. Paul Lutheran Church in Hamburg, Michigan. He has been a pastor for 15 years. He is a fourth generation pastor, but knows sharing the faith to the next generation will not happen by accident. Evan and his wife Christi have two middle school boys. Evan tries to carve out time each week to play soccer and train for triathlons.