In 2016, we fall woefully short of the activity levels our bodies need to fully function. God "fearfully and wonderfully" designed our bodies to move! Unfortunately, our current environment promotes sedentary lifestyles.
Think about physical activity levels throughout history:
Consider Adam and Eve in the Garden of Eden with the trees and animals, no cars or any other machines.
Next think about Jesus and His disciples walking from town to town, the dusty feet, rowing the boats, and dragging the fish nets.
Jump forward to 1880s: Get up early in the morning to care for the animals. Walk to school uphill both ways :). Follow behind the plow.
Even think about the energy expenditure required for an eighth grader to write a report:
In 1980: Lift the garage door. Ride bicycle to the library. Walk over to library catalog. Find books. Carry books to check-out desk. Transport books home. Type the report on the typewriter.
In 2016: Sit at the computer to research topic. Type report on computer (which requires even less energy than a typewriter).
With modern technology, the amount of activity in the typical lifestyle of today falls far short of the typical lifestyle of the past. God created an amazing body that functions best with activity. "Use it or lose it" accurately describes the human body.
Currently, most major health and wellness organizations including the Centers for Disease Control and Prevention, American Heart Association, American College of Sports Medicine, and more all concur on the following activity guidelines. Per health.gov/paguidelines/guidelines/: "For substantial health benefits, adults should do at least 150 minutes (2 hours and 30 minutes) a week of moderate-intensity, or 75 minutes (1 hour and 15 minutes) a week of vigorous-intensity aerobic physical activity, or an equivalent combination of moderate- and vigorous-intensity aerobic activity. . . . For additional and more extensive health benefits, adults should increase their aerobic physical activity to 300 minutes (5 hours) a week of moderate-intensity. . . . Adults should also do muscle-strengthening activities that are moderate or high intensity and involve all major muscle groups on 2 or more days a week."
Only about half of the American population meets the guidelines for aerobic activity and sadly only about 1 in 5 people meet the guidelines for aerobic plus muscle-strengthening activities. We are missing out on the blessings of so many health benefits, both physical and emotional, that God designed for our bodies.
So I entreat YOU to take the Exercise ON Challenge with me for the months of October and November. In the almost nine weeks (sixty-one days) of October and November, can you exercise a total of 1,350 minutes? Now that will provide substantial health benefits! That averages to about 22 minutes per day. Keep track of your exercise minutes on a calendar, app, or some sort of log sheet. Rally your family, co-workers, or church members to take the challenge with you. Hold one another accountable. While exercising, try one of these ideas: Connect with your friends and family. Download and listen to a CPH book. Listen to your Bible on an app. Memorize Scripture. Give thanks. Pray.
For added benefits, take the Exercise ON Challenge PLUS and add weight training two days per week.
Thank God for your body and take care of it by using it actively. Take the Exercise ON Challenge!
"I praise You, for I am fearfully and wonderfully made. Wonderful are Your works; my soul knows it very well."
(Psalm 139:14 ESV)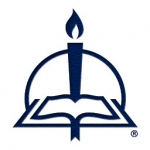 Karen Sue Murdy loves to encourage and equip women in their faith walk with God. She has rich experience leading Bible studies for women, couples, and specifically to moms. She speaks passionately about her Savior at special women's events, as she addresses topics that speak to women's everyday lives. Karen Sue is a clinical certified exercise specialist by profession, attending Concordia University – Ann Arbor, and Central Michigan University. She is a PK (pastor's kid!) who loves the Lord, her family, sunshine, chocolate, and running. Karen Sue and her husband, David, have four rambunctious sons and reside in WI.