Research shows that identifying benefits and barriers is statistically significant for maintaining an exercise program longer.
Make a list of ten benefits of exercise. Place the list on your refrigerator or mirror.
Here are a few exercise benefits:
Exercise positively affects almost every part of the body: the cardiovascular system, respiratory system, muscular system, circulatory system, digestive system, and endocrine system.
Exercise can help reduce many of the risk factors (high cholesterol, high blood pressure, diabetes, stress, overweight, lack of exercise) for heart disease, the number one killer in the USA.
A financial benefit of exercise includes lower costs or reduced medications for diabetes, high blood pressure, and high cholesterol. Exercise also reduces healthcare costs overall as a nation.
Exercise improves concentration and alertness.
Exercise promotes a healthy complexion.
Fit heart and lungs are more efficient and function with less strain.
Exercise promotes sounder sleep.
Fit muscles look better and are stronger.
What are some other benefits you experience? What are your favorite benefits?
God has richly blessed us with so many benefits, an intricate and amazing body is just one of those many benefits!
Identify five personal barriers to physical exercise. Write them down on a piece of paper. Brainstorm ways to overcome your barriers. Ask a friend for ideas on how you can overcome your barriers to exercise if you are stuck.
Feeling sweaty and icky while exercising can be a barrier to exercise. Comfortable exercise clothing can make exercise more enjoyable. Often the clothes are made of special materials that wick moisture away from the skin. These days, you can find exercise clothing at almost any price. Check out Walmart or Target for prices that will fit any budget.
In a similar manner, make a list of ten benefits and identify five personal barriers to your spiritual exercise (reading your Bible, praying, worshiping in church) and brainstorm how to overcome these barriers.
Are you taking the Exercise ON Challenge with me for the months of October and November? In the almost nine weeks (sixty-one days) of October and November, can you exercise a total of 1,350 minutes? For added benefits, take the Exercise ON Challenge PLUS and add weight training two days per week. Keep track of your exercise minutes. Rally your family, co-workers, or church members to take the challenge with you. Hold one another accountable. While exercising, connect with your friends and family. Download and listen to a CPH book. Listen to your Bible on an app. Memorize Scripture. Give thanks. Pray.
Memory challenge:
Bless the Lord, O my soul, and forget not all His benefits, who forgives all your iniquity, who heals all your diseases, who redeems your life from the pit, who crowns you with steadfast love and mercy, who satisfies you with good, so that your youth is renewed like the eagle's.
(Psalm 103:2–5 ESV)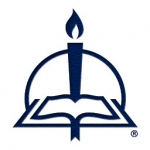 Karen Sue Murdy loves to encourage and equip women in their faith walk with God. She has rich experience leading Bible studies for women, couples, and specifically to moms. She speaks passionately about her Savior at special women's events, as she addresses topics that speak to women's everyday lives. Karen Sue is a clinical certified exercise specialist by profession, attending Concordia University – Ann Arbor, and Central Michigan University. She is a PK (pastor's kid!) who loves the Lord, her family, sunshine, chocolate, and running. Karen Sue and her husband, David, have four rambunctious sons and reside in WI.