On Reformation Day, October 31, we celebrate Martin Luther and the nailing of the Ninety-Five Theses to the Castle Church doors in Wittenberg. This event also led to the eventual creation of the Lutheran Church.
Carl Schalk captured this event as described in the passage below:
The men whom the currents of history were ultimately to join together in the formation of The Lutheran Church—Missouri Synod were representative of two larger aspects of nineteenth-century German church life. These were the confessional awakening and the revival of hymnological and liturgical interest, which developed as separate but parallel and complementary movements. Both were stirring in the early decades of nineteenth-century German church life.

The confessional movement was to provide the setting and, in part, the reason for the emigration from Germany to America of those groups who were to establish The Lutheran Church—Missouri Synod. The accompanying revival of hymnody and the parallel interest in the early Reformation worship orders were to shape the unique contribution that this transplanted church was to make, virtually from the very first, in the field of hymnody.
The LCMS Church truly did revive hymnody, creating in time many hymnals and hymn arrangements for us to celebrate with. In memory of this and Reformation Day, we have chosen three hymn arrangements for you to explore. Learn more about each tune and listen to each arrangement below. Blessings as you and your church prepare music for Reformation Day.
Thy Strong Word
"Thy Strong Word" was originally written by Martin Franzmann after hearing the tune EBENEZER and was first sung in 1954. This setting by John Behnke was released in 2018. Written for SATB choir, organ, and congregation, this arrangement paints a beautiful picture of the original Franzmann text. There are options for handbell, brass, and timpani. The fourth stanza is written for SATB acapella, letting choir members' voices truly be the focal point. This powerful hymn features deep male and light female voices fluidly moving between one another and among stanzas, creating a beautiful and powerful concertato.
Lord, Keep Us Steadfast in Your Word
Originally written by Martin Luther around 1541, this tune is a classic Reformation song. Konrad Ameln in The Roots of German Hymnody of the Reformation Era states: "Among the worship materials of the offices (Matins, Lauds, Vespers, etc.) the Hymnus, or office hymn, is one of the most important sources of the German hymn of the Reformation. No fewer than twenty-one Hymnus tunes are included among the hymns of the Bohemian Brethren (1531). Of Luther's hymns at least seven are sung to the tunes of old Latin hymns," including Erhalt uns, Herr, bei deinem Wort, or "Lord, Keep Us Steadfast in Your Word."
This composition by John A. Behnke uses several Bible references to help reflect on the content of each stanza, creating an incredibly meaningful setting. Written for SATB, organ, and congregation (optional), who may join in any or all of the hymn stanzas, this concertato starts with individual voices before combining all voices into a deep, rich chorus. Female voices sing in higher ranges above the male voices in parts of the chorus, giving a hint of lightness to the somber tone of this piece.
A Mighty Fortress Is Our God
Another Reformation tune by Martin Luther, and perhaps the most well known, "A Mighty Fortress Is Our God," was written sometime between 1527 and 1529, though most likely closer to 1529. Although commonly considered a battle hymn, it was better known as a hymn of comfort during Luther's time. Jeffery Blersch's composition of this hymn was published in 2016 for SATB choir, congregation, organ, brass quartet, and timpani. This up-tempo, cut-time arrangement starts with a beautiful brass and organ fanfare that continues throughout the piece. The third stanza is sung by the choir alone in a dancelike triple meter with an organ accompaniment. Finally, the fourth stanza brings back the brass fanfare, asking all members of the choir and congregation to join in with their voices. It's a magnificent arrangement to proclaim the victory won.
Introductory paragraphs adapted from The Roots of Hymnody in The Lutheran Church—Missouri Synod by Carl Schalk, page 9. Copyright © 1965 Concordia Publishing House. All rights reserved.
Quoted information on hymns adapted from The Roots of German Hymnody of the Reformation Era by Konrad Ameln, page 12. Copyright © 1964 Concordia Publishing House. All rights reserved.
---
Looking for more CPH music? Browse our entire collection of music below.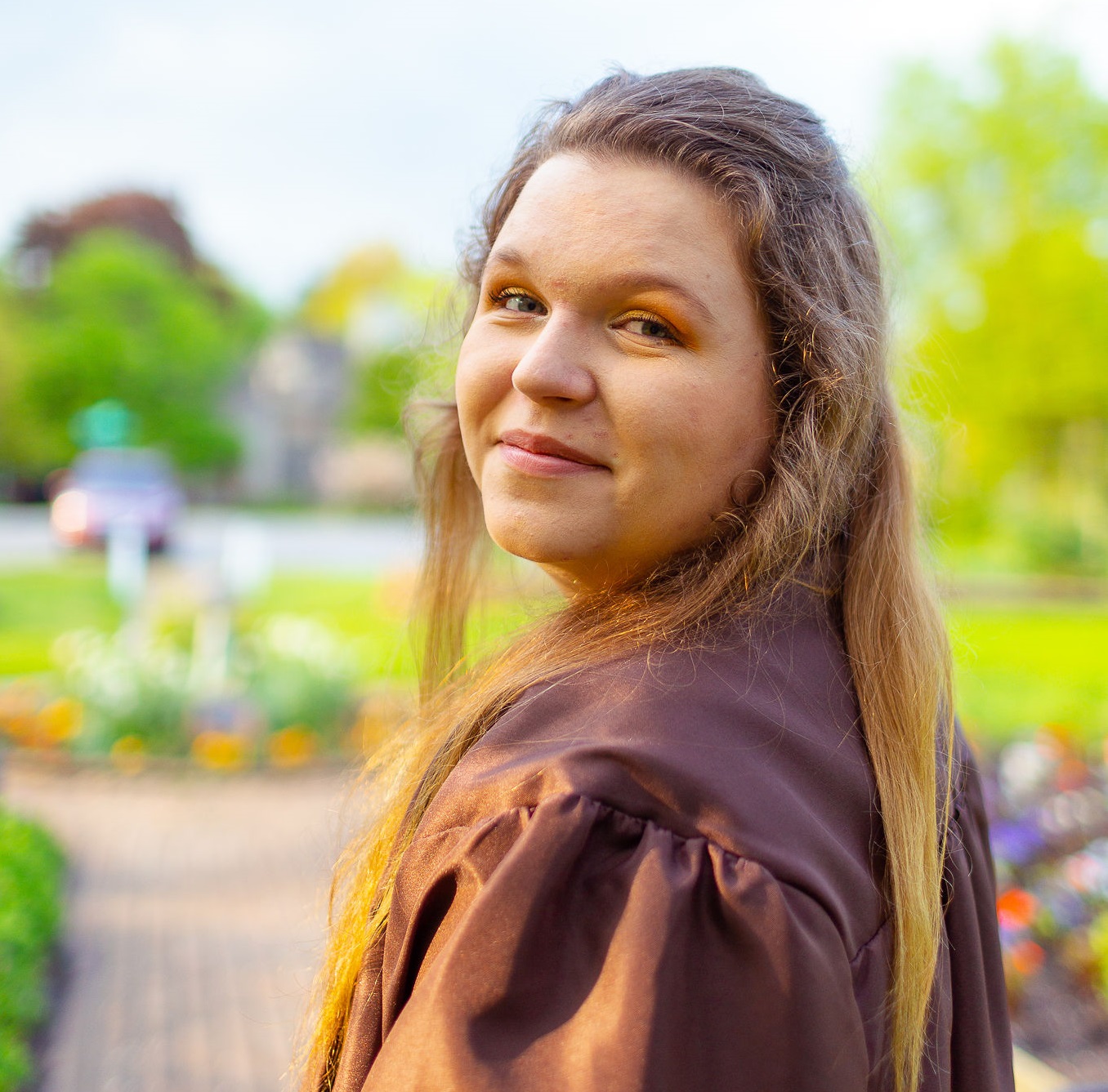 Delania is a copywriter with Concordia Publishing House. She recently graduated from Valparaiso University with her BA in creative writing. On a normal day, you can find her perched under a tree reading a book, writing poetry, listening to music, or exploring St. Louis, the city she calls her new home.