As Lent approaches, you're probably realizing that there's always more to do around Lent than there are time and hands to complete the tasks! By making a few adjustments to the way your team works, your church office can reduce friction and confusion and increase efficiency to make Lenten worship planning easier.
1. Develop Written Procedures and Stick to Them
If your team hasn't developed procedures, there's no better time to do so than when you have a heavy workload that necessitates teamwork. Get the entire worship-planning team on board to write procedures for what needs to be done each week during Lent. Having written procedures will clarify each person's tasks.
The procedures should have step-by-step directions for the who, what, when, where, why, and how of all the worship-planning tasks. For example, a procedure for the final read-through of the midweek bulletin could include this information:
Who: Senior pastor
What: Final read-through of midweek bulletin
When: Complete by 10 a.m. every Tuesday
Where: Word-processor document provided by the church secretary
Why: To ensure consistency with Lutheran Service Book, check for any errors, and ensure doctrinal soundness
How: Turn on track changes to mark any edits, and create comments for larger changes or questions. Send edited file back to secretary, who will incorporate all changes and print the bulletin.
After Easter, review these written procedures to work out any kinks. Then adapt them for use year round!
2. Communicate Clearly about Irregular Tasks
Your written procedures should cover regular weekly responsibilities during Lent, but don't forget about the one-off tasks that don't fit into the weekly process. For example, say adult Bible study usually just needs printouts and pencils, but one week the pastor wants to show a short video. The communications team is usually responsible for setting up technology, but adult Bible study is usually something the pastor handles entirely on his own. If the pastor thinks setting up the projector and screen is the communications team's job, and the communications team thinks it's the pastor's job, chances are that nobody will do it!
It's essential to communicate about irregular tasks. Avoid assuming that a team member will know to complete an out-of-the-ordinaryf task—they won't know they need to do it unless they are asked! Making sure everyone knows exactly what they need to do makes sure no tasks slip through the cracks. It also makes sure the same task isn't completed by two people, so you save time and ensure consistency.
3. Invest in the Tools You Need to Ease Your Lenten Workload
CPH offers several worship-planning tools to make things easier for busy church workers.
Behold the Man Lenten Worship Series: Program with Sunday and midweek sermons, Bible studies, children's messages, and daily devotions for your congregation.
Creative Worship for the Lutheran Parish: Online portal with ready-to-use worship services, including midweek services for Lent. Services are completely planned out, with preselected music and beautifully designed images.
Lutheran Service Builder: Web-based application that allows churches to quickly and easily plan services, create custom bulletin interiors, and export presentations and playlists. Builder allows the pastor, secretary, and music director to work together to choose Scripture passages and hymns and to create bulletins.
We hope these tips help your team communicate, get into a rhythm, and make worship planning smoother and easier during Lent!
---
Learn more about the preaching resources, bulletins, and devotions available for the Behold the Man series.
This post is adapted from one on our Planning for Every Sunday blog.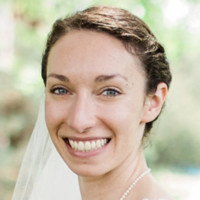 Erica is a writer and editor in St. Louis with grand plans to write award-winning literary novels and to visit all seven continents. She was previously a copywriter at CPH and now works in the advancement office at Concordia Seminary. She is also currently pursuing an MFA in creative writing at Lindenwood University.