We know we're not supposed to play favorites, but when we're surrounded by so much excellent music all day, it's hard not to! We interviewed the members of the CPH Music team to learn what their favorite Holy Week hymns are. Read about them here, then head to our Facebook page to tell us about your favorites.
When I Survey the Wondrous Cross | LSB 425/426
"My favorite hymn for Holy Week is 'When I Survey the Wondrous Cross.' Although I am more familiar with it sung to the tune HAMBURG, the last line of the hymn, 'Love so amazing, so divine, Demands my soul, my life, my all,' expresses to me a testament of what Christ did for me on the cross, and how it moves me to live and serve Him."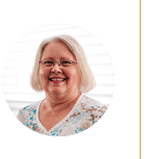 Pam Cunningham
Administrative Assistant & Customer Relations Professional, Music/Worship
Sing, My Tongue, the Glorious Battle | LSB 454
"If I had to pick a favorite Holy Week hymn, it would be 'Sing, My Tongue, the Glorious Battle.' I love how it reiterates the whole salvation story from Jesus' birth to His death, and how it serves as a link between the darkness of Good Friday and the brightness of Easter. Carl Schalk's tune fits perfectly with the mood of the text. Christ went to battle for us on the cross, and He won the victory for us over sin, death, and Satan."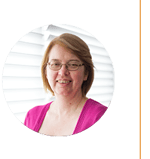 Nancy Greene
Music Production Editor
Stricken, Smitten, and Afflicted | LSB 451
"This hymn text is one of my favorites because of the way it seamlessly blends together different sections of Scripture in each stanza. In just the first stanza, we hear echoes of Isaiah 53, Mark 12, and John 1, all blended together into one comprehensive thought. I also love how the ending of the hymn so clearly expresses the surety of the hope we have in Christ Jesus!"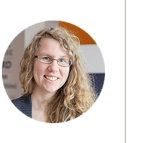 Anna Johnson
Marketing Manager
A Lamb Goes Uncomplaining Forth | LSB 438
"My favorite Holy Week hymn is 'A Lamb Goes Uncomplaining Forth,' a beautiful Paul Gerhardt hymn full of imagery that connects the Isaiah prophecy of the lamb led to slaughter to its fulfillment in Christ, who suffered, bled, and died for us willingly. By His blood, we hear in the hymn, we receive a royal robe for eternity. We shall see His glory—in joy beyond all measure!"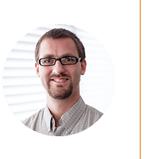 Mark Knickelbein
Editor, Music/Worship
O Dearest Jesus, What Law Hast Thou Broken | LSB 439
"I remember singing this hymn as a kid and marveling at lines like 'Henceforth forever' and 'God is committed.' And even though I couldn't put it into words, there was something about the three long lines of poetry followed by one little line that was both surprising and satisfying. Now I appreciate more the message of what Christ did for me personally. And who can resist singing a hymn that talks about singing?! 'Where sweetest hymns Thy saints forever raise Thee, I, too, shall praise Thee.'"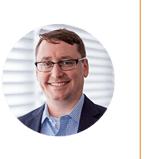 Peter Reske
Senior Editor, Music/Worship
---
What's your favorite Holy Week hymn? Head over to our Facebook page and let us know by using #HolyWeekHymns!


Peter C. Reske, senior editor of music/worship at Concordia Publishing House, holds degrees in English literature and historical musicology from Marquette University and The Pennsylvania State University. He was the editor of Lutheran Service Book and its attendant resources.