In honor of Pastor Appreciation Month, we've posted below an excerpt from Bruce Hartung's book Holding Up the Prophet's Hand: Supporting Church Workers. Pastors are on call 24/7 providing spiritual care for God's people. But as Dr. Hartung points out, they and all church workers are under constant attack by the devil as a result of their work. It is for this reason that we need to constantly lift them up in our prayers and make sure that they are being spiritually cared for as well.
---
If I were to create a game plan focused on undermining the work of the Church begun by our Lord Jesus Christ, I would unleash that attack in the following order:
First, I would seek to destroy the significant relationships of church workers, their relationships with their spouses, children, friends, co-workers, parish leaders, congregation members and even other church workers.
Second, I would work to destroy the relationships of congregation members with one another, isolating them and fracturing community.
Third, I would cause the faithful to question their beliefs.
As I've ministered to church leaders over the years, I have seen Satan use these three steps again and again. And sadly, his strategy often works! Armies that hope to fight successfully must be able to identify the enemy. In the same way, it is vital that Christians recognize our enemy and discern his strategy. St. Paul was certainly on target:
Finally, be strong in the Lord and in the strength of His might. Put on the whole armor of God, that you may be able to stand against the schemes of the devil. For we do not wrestle against flesh and blood, but against the rulers, against the authorities, against the cosmic powers over this present darkness, against the spiritual forces of evil in the heavenly places. Therefore take up the whole armor of God, that you may be able to withstand in the evil day, and having done all, to stand firm. (Ephesians 6:10–13)
Because a church worker's vocation is to connect people to the saving Gospel of Jesus Christ, they are exceptionally vulnerable to Satan's attack. Were a parochial school math teacher, for instance, to confine herself solely to her academic subject without any concern for the spiritual lives of her students, she would likely be less vulnerable to satanic attack. Her activities would be simply less threatening to the kingdom of darkness.
However, a math teacher who connects with her students on a spiritual level does threaten the satanic game plan. If she connects on a spiritual level with the families of her students, she poses even more of a threat. Likewise, a pastor who offers only theological abstractions in his teaching and preaching may not find himself in Satan's crosshairs. But if that teaching, preaching, and counseling links the Gospel of Christ to his hearers' lives, then his work poses more of a threat to the satanic game plan. If that pastor grows relationally close to his people, caring for them on a personal as well as a professional level, that threat increases more.
In short, when church workers do what a congregation calls them to do, that is, integrate their daily leadership tasks with the Gospel of Jesus Christ they proclaim, they put themselves in a much more dangerous position. Congregations need to understand that we ask our workers to assume a higher risk, spiritually speaking. Understanding it, we must faithfully take up the task of supporting our workers.
Church workers, along with all those who seek to connect the Gospel daily, are by virtue of their vocation, in positions of special vulnerability for satanic attack.
It is unsettling to think of our parishes as places of spiritual warfare. We would rather consider the church as a place of respite, of safety. There, we hear God's Word. There, we receive the Sacraments and support one another as members of the Body of Christ. However, the power of the Word and Sacraments make the congregation and its leaders targets for special attack.
John Kleinig notes the dangers seminarians and seminary faculties face:
If we heed what Luther has to say about the role of the devil in the spiritual formation of a theologian, we will realize our seminaries are spiritual battlegrounds, contested places, rather than spiritual oases, places of refuge from temptation. We will also be able to help our students understand why they and their families come under such concerted attack at certain points during their course of study.[1]
Read that quote again, substituting "congregations" for "seminaries." It fits! When a congregation does the work of the Gospel—proclaiming the Gospel in the human condition—it also places itself in greater danger. Congregations content to focus only on themselves pose less danger to the kingdom of darkness than those who intentionally become more robust in their outreach.
The general principle, then, holds true for both individuals and congregations: the more we work to connect the Gospel to the lives of individuals, organizations, and our community, the more risk we assume. Attention to this reality will motivate congregations to do all they can to shield and support their workers. Martin Luther helps us understand this:
It is impossible to keep the devil from shooting evil thoughts and lusts into your heart. But see to it that you do not let such arrows (Eph. 6:16) stick there and take root, but tear them out and throw them away. Do what one of the ancient fathers counseled long ago: "I cannot," he said, "keep a bird from flying over my head. But I can certainly keep it from nesting in my hair or from biting my nose off."[2]
[1] John Kleinig, "Oratio, Meditatio, Tentatio: What Makes a Theologian?" Concordia Theological Quarterly 66, no. 3 (July 2002): 265.
[2] Ewald M. Plass, comp., What Luther Says (St. Louis: Concordia, 1959), sec. 4319.
---
From Holding Up the Prophet's Hand: Supporting Church Workers, pages 13–17 © 2011 Bruce M. Hartung, published by Concordia Publishing House. All rights reserved.

To order Holding Up the Prophet's Hand, please contact CPH at 800-325-3040 or visit www.cph.org.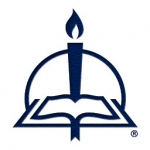 At CPH since 2009, Sarah Steiner was a production editor for the professional and academic book team. She worked on many academic titles, including coordinating the peer review books, and also helped out with Bible resource projects.