Many churches have been building up to the Reformation for months—but after today, how can we keep the Reformation relevant in our members' minds? How can we help them see that the five-hundredth anniversary wasn't just a cool "year" milestone everyone can now stop thinking about?
Here are some things your church can do each October to remind members why the Reformation still matters, plus resources that can help with this.
Adult Bible Study
Rather than studying the Reformation on Reformation Sunday only, consider studying it for the entire month of October. During your studies, try focusing on apologetics to teach adults why the Lutheran tradition still matters in the face of current challenges to the Christian faith.
Maybe one week, study different faiths and start an in-class discussion on how to talk with non-Christians about Christianity. Another week, dive into history and study the events and heresies of Luther's day, what drove him to post the Ninety-Five Theses, and the snowball of effects that occurred afterward. The next week, look at the greater cultural effects of the Reformation, such as how it affected music, literature, and politics.
Check out:
Youth Group
Older students learn well when there's an excitement factor, like scandals and blood and guts. So each October, bring the Reformation to life for them, and help them learn about the "characters" and the drama those people experienced.
Teach students about Martin Luther's personality, his fervor for the Gospel, and his struggles with depression. Teach them about Katie Luther's secret escape from the convent, and how she became a strong business and property manager. Consider having students read books or watch movies that are especially effective at breathing life into Reformation people. For more creative activities, maybe ask students to act out scenes from the Reformation or do creative writing exercises about Reformation scenes and people.
Check out:
Sunday School and Day School
Each Sunday in October, try focusing all Sunday School lessons on the Reformation. Start by studying the historical facts of the Reformation. Then work through the Small Catechism, and talk about not only what the teachings mean but also why Luther included them in the Small Catechism.
For Day School, consider including a lesson each day that covers those same topics, and maybe have students work on a project that will span the entire month of October and is due on Reformation Day. Each student can research a different aspect of the Reformation—a person, a place, clothing types, architecture, music, etc.—and present his or her findings to the class. Each student will gain a deeper level of knowledge about a particular topic, as well as a basic level of knowledge about other topics from watching other students' presentations. This type of assignment can be adjusted for each grade level, ranging from a report with cut-and-pasted photos for young elementary students to a full-scale research paper for high school students.
Check out:
Family Events and Activities
Think about holding an annual event for members and the community to learn about the Reformation. Once people come to expect the event, they'll start to understand what the church is celebrating and why it matters. Over time, a special event could help people learn the history of the Reformation and the Gospel truth Luther fought so hard for.
Maybe your annual event could just be a free meal with traditional German food. Maybe it could be a Reformation Walk. Maybe you could have the church's children put on a small play, acting out scenes from the Reformation. The music ministry could hold a concert with sixteenth-century music and Reformation-themed hymns. You could do a movie night with arts and crafts for the children. You could even go all-out with a fall festival, including someone dressed up as Martin Luther for people to take pictures with.
Check out:
Blessings to your church as you celebrate this special anniversary, and may God help your members always remember the significance of the holiday! If you have any other ideas for continuing Reformation education at churches, please write a comment below.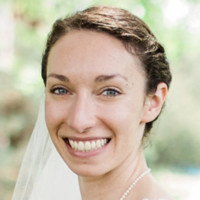 Erica is a writer and editor in St. Louis with grand plans to write award-winning literary novels and to visit all seven continents. She was previously a copywriter at CPH and now works in the advancement office at Concordia Seminary. She is also currently pursuing an MFA in creative writing at Lindenwood University.