Too often, congregational leaders spend a great deal of time serving on their own. Sure, we attend meetings, counsel others, and lead programs, but in the end, ministry can be a lonely place. We spend hours studying and planning on our own, fighting battles no one sees, and attempting to carry burdens too great to handle on our own. It is possible for church workers and lay leaders alike to feel isolated and alone. When we feel like our service is carried out in the proverbial fish bowl (the feeling that everyone is watching, no matter which way we turn), it can easily feel like there is no one to talk with who understands where we have been, where we are going, and what is happening in our lives.
This is not what we were created for. We were made for relationship. We also need the counsel of others, as Proverbs 11:14 reminds us, "Where there is no guidance, a people falls, but in an abundance of counselors there is safety."
This is why you need a mentor.
A mentor will invest in you. The mentor will show that he or she believes in you while building a long-term relationship. This person should be in prayer for you, your family, and those you serve. He or she will advocate for you, advise you, and help you connect with others so your ministry can multiply.
A mentor will challenge you. They can see your faults when you can't. A mentor will provide constructive criticism, keeping you humble through their honesty about your service. But they won't stop there. Good mentors also inspire others, helping them press on when times are tough. Mentors provide encouragement, guidance, and support that keeps you moving forward, even in moments where stopping seems like the best option. Pulling lessons from your failures and celebrating your successes, a great mentor will continually push you to go further.
A mentor will hear you. Everyone needs a listening ear from time to time, but finding one is not always the easiest task. A good mentor will hear what you are saying and respond accordingly. They will make time to listen to your ideas, hopes, dreams, and questions in an effort to aid your development—and your ministry.
Above all, a mentor will help you grow. They will help you prepare for service by helping you develop your competency and character. They help you better understand relationships, people, strategy, and change. They help you grow in your knowledge through their wisdom and experience. Their mentorship will build you up and help you grow stronger. As you let down your guard and allow someone to see your strengths and weaknesses, they will be able to help you fill the gaps in your ministry to better serve those in your midst.
So what makes a good mentor? A mentor is someone who is, generally, a few steps ahead of you in his or her career and life. He or she will show interest in your success and has your best interest at heart. They have experienced many of the same things you are experiencing, and have come through on the other side. A quality mentor is someone who is willing to invest in you personally, spiritually, and professionally, helping you grow into your role of service.
If you think you have found the right person to help mentor you in your ministry, don't be afraid to approach him or her to talk about what a mentoring relationship might look like for your ministry. Sit down with the person and talk about your goals and what you hope to learn from him or her. Explain why you want a mentor, express what you hope the commitment will look like, and ask him or her to join you on your journey.
Oftentimes, mentorship is connected with business or other aspects of life, but mentorship matters for those of us engaged in ministry as well. We can all benefit from the experience, guidance, and care of those who have gone before us. As they share their wisdom, help you learn from their mistakes, and plan a path moving forward, quality mentors will help you grow spiritually, socially, and in your service. When these things happen, you both benefit—as do the men, women, and children you are serving.
Continue the Conversation:
What benefits have you seen from the mentoring relationships in your life?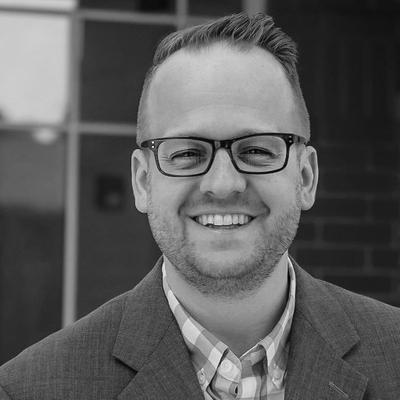 Heath Lewis as an Instructor of Christian Education and Program Coordinator for the Director of Christian Education program at Concordia University St. Paul. Prior to his time at CSP, Heath spent nearly 10 years as the Director of Christian Education at Holy Trinity Lutheran Church in Edmond, OK, where he led the congregation's education, outreach, communication, and youth ministries. Heath holds a Bachelor of Arts in Behavioral Sciences and a Certification as a Director of Christian Education from Concordia University (Seward, NE), along with a Master of Arts in Organizational Leadership from Gonzaga University (Spokane, WA). His passion is the development of Christ-centered leaders and organizations. Heath and his wife, Jessica, were married in January 2009. You can connect with Heath by visiting heathlewis.net.