Every three years, thousands of Lutheran teachers gather together to be refreshed, learn, and grow. This October, the Lutheran Education Association (LEA) hosted their 2016 Convocation, titled "Grow!" based on the Bible passage 2 Peter 3:18: "But grow in the grace and knowledge of our Lord and Savior Jesus Christ. To Him be the glory both now and to the day of eternity. Amen."
Whenever a large group of Lutheran educators is around, count Concordia Publishing House (CPH) in! A group of sales representatives, marketers, and editors joined in the fun in Grand Rapids, Michigan, and the team brought back countless memories.
The Authors
The CPH exhibit area enjoyed visits from more than a dozen authors. Ed and Aaron Grube, Jonathan Schkade, Cassie Moore, and Brad Alles are just a few of the authors who took time to talk with conference attendees and sign books. One special book signing involved a crowd of professors and education experts, as the writers for Pedagogy of Faith gathered for an open house–style book signing. Colleagues and former students alike enjoyed the chance to reconnect with these gifted contributors to this highly sought after resource.
The Community
When you have this many Lutheran teachers in one spot, it's bound to be one big family reunion! Hugs and shouts of excitement were commonplace as people reconnected with one another after months, years, or even decades. Many of the Concordia universities and colleges hosted alumni events, and the CPH editors—all of whom have attended at least one of our univerities—took advantage of the opportunity to see friends and professors from the past.
The Learning
With keynotes speakers and presenters from around the world, teachers had a tremendous variety of workshops to choose from. For the CPH curriculum team, we did it all: listened and learned, presented, and hosted our authors. Professional development is important for all educators, and it was a privilege for our curriculum team to both give and receive new ideas.
The Fun Stuff
Let's be honest. Half of the fun of an exhibit hall comes from all the freebies! The CPH booth was happy to oblige there: gummy worms for Gory Deaths, colored pencils for The Lutheran Study Bible: Journal Edition and The Garden of Eden coloring book, and markers and lip balm were scattered throughout the area. The most popular giveaway, however, was a triangular glue stick—wait for it—that wouldn't roll of a desk. The sheer simplicity of its genius caused many to grab the gift with gusto. One teacher exclaimed, "I just need to take a moment to appreciate the awesomeness of this glue stick."
The Surprises
The LEA Convocation was full of surprises, and the CPH booth was no different! Teachers were surprised to find an open The Lutheran Study Bible: Journal
Edition on a craft table with an encouragement to try it out and even highlight their school's theme Bible verse for the year. Not only that, but the table was full of doodling fun, where teachers could spend a few minutes enjoying a creative outlet, using all manner of artsy tools to draw on butcher paper. After all, teachers like to draw too!
A bigger surprise came when student choirs from Our Savior Lutheran School in Grand Rapids and Trinity Lutheran School in St.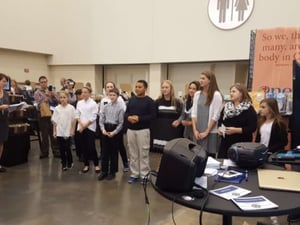 Joseph created a flash mob right in the CPH booth! The songs were from the upcoming Echoes of the Hammer: the Musical that CPH will release in 2017. Onlookers were treated to the debut performance of two songs and provided with a link to hear early recordings as well. A special thank-you goes out to those hardworking students and their choir directors for being a part of the big reveal. They rested afterward with pizza and a book discussion of The Messengers: Discovered, which most of them just finished reading.
The 2016 LEA Convocation has ended, and everyone has returned to their classrooms, college campuses, and workspaces. The team from CPH has returned to the House with a stronger resolve than ever to serve the Church—and her schools—with the best resources for teaching God's children about His Son, their Savior.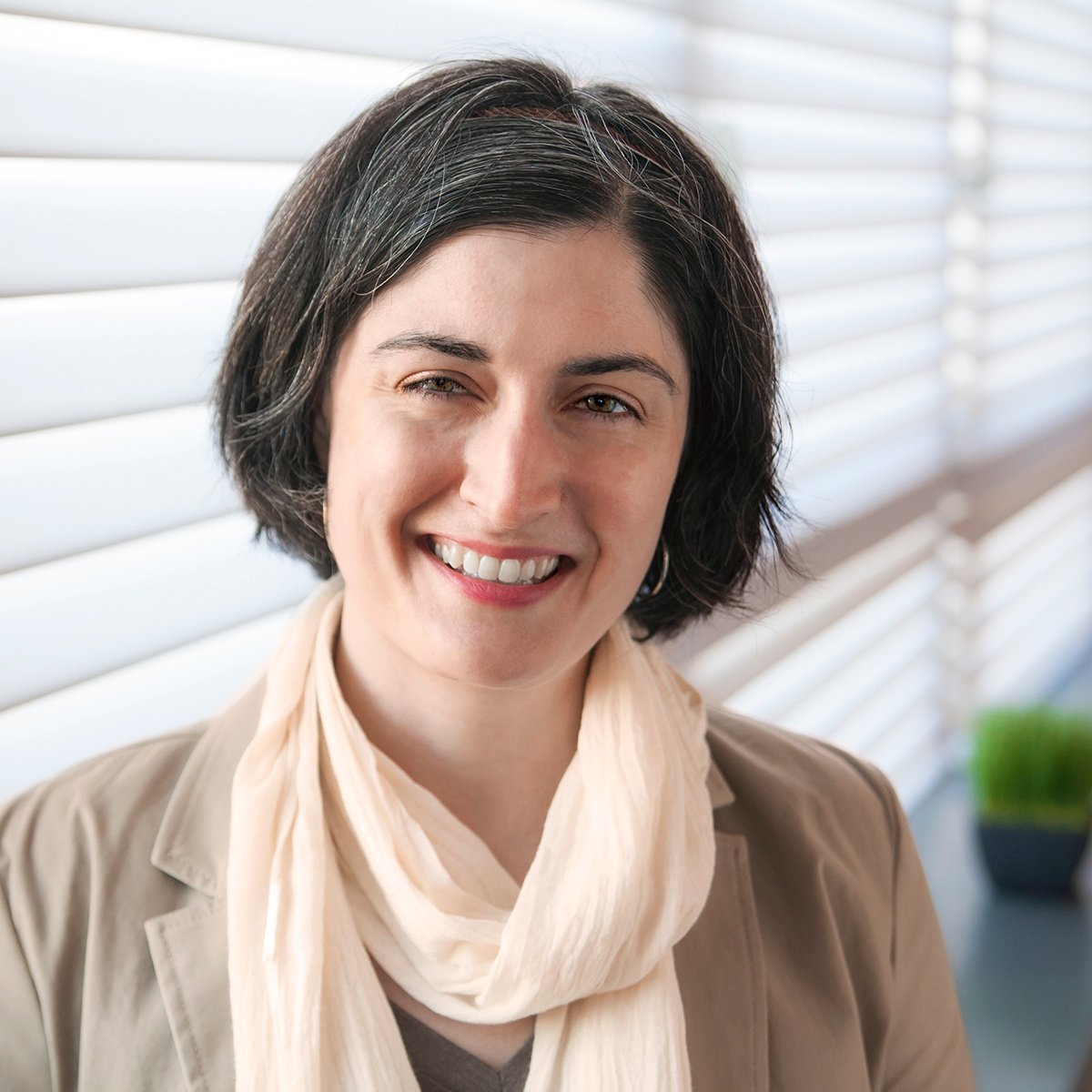 Lisa M. Clark spends her days reading and writing about God's love for all people. She is an editor for Concordia Publishing House, and she loves the opportunity to work on a variety of resources that share the saving message of Jesus Christ. The Messengers: Discovered, Lisa's first novel, was released in May 2016. She's thankful for her church family at Ascension Lutheran Church, where her husband, Matt, serves as pastor.