Moving is a funny thing. With moving, you get a clean slate—a chance to start over. Sometimes this means establishing new rituals and habits. But sometimes it also means that old, cherished habits disappear. Last Christmas, we saw the latter happen to us.
After several years away from the academic world, we were back into a school schedule, and we found ourselves with two and a half weeks off at Christmas. Our equilibrium was off-kilter. We were not used to a schedule like this. And somehow, decisions surrounding the Advent and Christmas season began to snowball. We were living on a limited income, so it seemed irresponsible to buy a tree. Not to mention the fact that we would be traveling during most of the Christmas season. We missed almost every Wednesday evening Advent service at our church. Seven o'clock service was late for the kids, and that seemed a good enough reason to not attend. Despite our best efforts, our Advent candles just didn't seem to be lit. Our nativity was packed away in a box in Michigan. We had left it in storage because it seemed a silly item to move four times during our seminary experience.
And just like that, every cherished Advent and Christmas tradition was gone. Advent came and went and so did Christmas. This year as we prepared for Advent, we found ourselves looking back and realizing what we had done. Somehow in our efforts to remain practical, we missed the preparation. In the lack of preparation, we noticed a lack of passion.
It's not that Christmas was lost entirely—we had a wonderful time with family, and we took many opportunities to teach our kids about the season. But in retrospect, our observance was not everything it could have been.
Without a tree, there was no family trip to purchase a tree. The ritual of purchasing our tree was the act that usually kicked off our Christmas season. Without a tree, there was nowhere special to place our carefully purchased gifts for family and friends. With gifts shoved in the corner of the office, away from the grasp of a nine-month-old crawler, we lost the opportunity to talk about the reason we give gifts. We were less thoughtful. We found fewer opportunities to whisper to our daughter about Jesus' birthday. Christmas cookies weren't made or delivered to neighbors. Because I missed the ritual of carefully unwrapping each member of the nativity, I didn't reflect on Mary's heart or Joseph's strength. I didn't think about the danger the Wise Men put themselves in. I didn't think about the shepherds. Without an empty manger to gaze upon throughout Advent, without the careful and reverent placement of the baby in the manger on Christmas, I lost opportunities to think about Jesus, the baby.
These moments may be small, insignificant even, but each one is a chance to teach our children about the act of worship—the act of worship that is taking everyday moments and activities and using them to reflect on and glorify Jesus. This year things look a little different around here. There is a seven-and-a-half-foot fir tree in our tiny living room. It is kind of in the way when I vacuum and clean. I like it that way. I want Christmas to be in my way. I want to be reminded of a baby coming to lay in a manger every chance I get.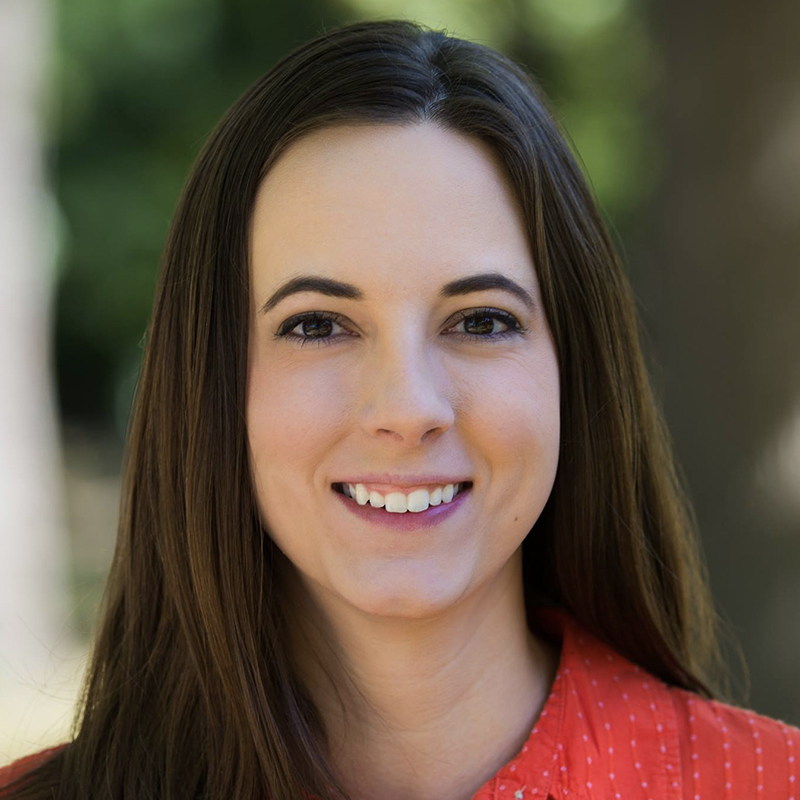 Kelsey Fink is a native of North Dakota and has spent the last decade living in five states. Kelsey is wife to Sam Fink and mom to four beautiful children. She and her family reside in Orchard Park, New York, where Sam serves as a pastor. When she's not chasing toddlers or homeschooling bigger kids, Kelsey loves to read, write, and feed family and friends.