She found me in the kitchen, the nine-month-old strapped to my back and a washcloth in hand. Big, crocodile tears welled in her eyes as she said, "My life is not easy. Every time I do something, my little brother ruins it." Her language was slightly comical and a smile briefly crossed my face. It didn't stay there long, however, because these are serious five-year-old problems. It is hard to be five and have a sibling ruin your artwork or Lego creations. For her brother, it's hard to be three and sandwiched in between a rather precocious five-year-old and a baby. It is also hard to be the third child in a family, and let's face it, not get as much attention as the oldest did as a baby. This is certainly not hard compared to my adult problems, but it's tough for a kid and it is real to them.
Moments like these and countless others around here have lead me to think about and consider the doctrine of vocation, specifically as it relates to my children. 1 Corinthians 7:17 says, "Only let each person lead the life that the Lord has assigned to him, and to which God has called him." What does this mean for my small children, not yet able to have a career and still generally unaware of their unique talents and giftings? To what exactly are they assigned and called?
It isn't an accident that our daughter is the sister to our son. God assigned them to each other. He is calling each of them to be conduits of His love and grace and peace and mercy in their everyday moments. Most of my children's current vocations will stay with them through adulthood: child, sibling, friend, and disciple. They won't outgrow them. And, as little as we know, we can be certain that these vocations are God-given, and they are hard.
I'm learning to take these precious, hard moments with my daughter and use them to teach her about vocation. We start small, as all learning and growth does. We talk about what is means to be a sister, a daughter, a friend. We talk about Jesus. We talk about what it means to honor her father and mother. We talk about what it looks like, in small and big ways, to love her neighbor (ahem, brothers) as herself. We talk about how it will always be difficult. I want her to learn this now. I want her to know how hard vocations can be. I want her to learn to lift her chin, look a hard moment in the eye, and say, "Not my will, but yours be done." I want her to learn a tenacity rooted in the strength of Jesus, not her own abilities to navigate challenging situations.
I've been using 1 Thessalonians 5:15–18 as my guide in these situations with my children. "See that no one repays anyone evil for evil, but always seek to do good to one another and to everyone. Rejoice always, pray without ceasing, give thanks in all circumstances; for this is the will of God in Christ Jesus for you." Standing in the kitchen, her hands nestled in mine, we rejoice and give thanks for her crazy brothers. And we pray. We ask the Holy Spirit to help her fulfill her vocation as sister, right now in this moment. It's a lesson I need daily in my vocations as well, when it's easy and especially when it's hard: rejoice, pray, give thanks, repeat.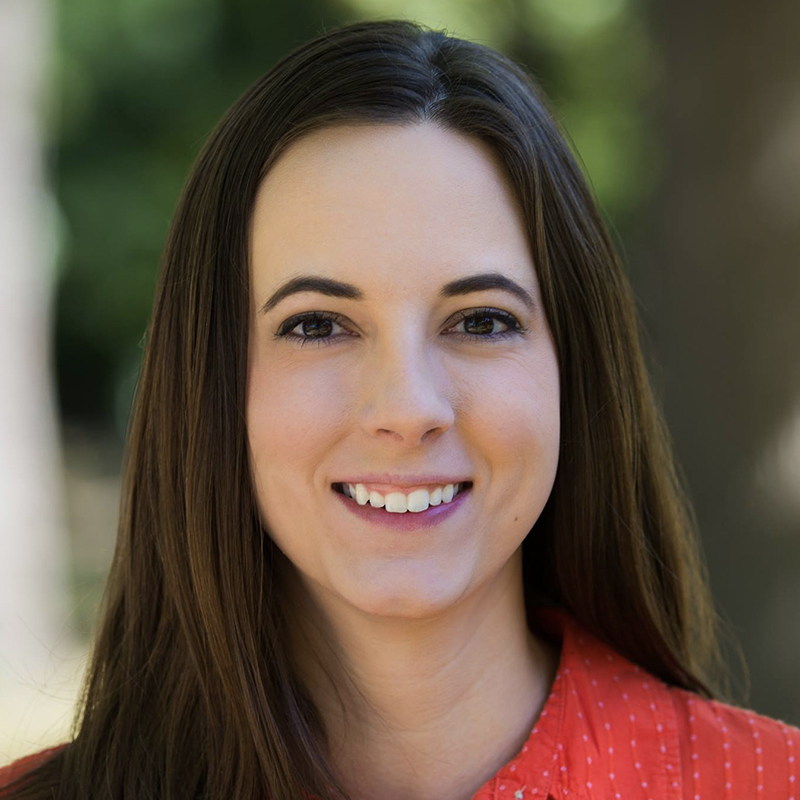 Kelsey Fink is a native of North Dakota and has spent the last decade living in five states. Kelsey is wife to Sam Fink and mom to four beautiful children. She and her family reside in Orchard Park, New York, where Sam serves as a pastor. When she's not chasing toddlers or homeschooling bigger kids, Kelsey loves to read, write, and feed family and friends.