Back to school! It's amazing how much this season impacts our society. Stores have huge sales. Traffic is heavier again. School faculty and staff begin preparing long before vacation is over. Parents reconfigure lunch, car-pool, and bedtime routines.
No doubt, however, the people affected most by this change are the students themselves. Talk about a vocational shift! Kids completely change their roles and responsibilities every fall to focus on a new year of learning. So what can parents and guardians do to help ease the transition back into class mode? Here are a few ideas:
Think about routine. Most likely, your routine has shifted over the past few months. Bedtimes became more lax, breakfast happened at a variety of times, kids participated in a variety of activities from trips and camps to swimming and relaxing. Now, a structured school week dotted with extracurricular events calls for more reliable meal and sleep schedules. Keep in mind, however, that this means the whole family will need to adjust; recognize that it may take some time for everyone to get back into the rhythm of the season. Don't demand bedtime perfection at the expense of the calm you're trying to achieve. Rather, try to reintroduce the new pattern of the week as a way to patiently keep everyone grounded as they do their best to adjust.
Voice enthusiasm. Okay, be genuine. But every fall brings new stress as your students acclimate to a new classroom with a new teacher and thus new expectations. Excitement is contagious! Share how happy you are that your child is learning and growing. Offer some insight into highlights of the upcoming year. Try not to oversell, but do offer a positive outlook on a year of unknowns.
Support teachers. Out loud. In front of your kids. Home visits, open houses, school nights in miniature—take advantage of whatever your school offers to meet the teachers of your children. Let the teachers know that you support them and are eager to work together with them in teaching your children. It's helpful for your kids to see that this is a team effort and that you and their teachers will communicate.
Show interest. This is a careful balance, of course. After eight hours away from home, "How was your day?" can be harder to answer than it might seem. Take each child into consideration. One child might need to process everything—everything—immediately, out loud, all at once. Another child may need time to think about the entire day first before feeling ready to share with others. Sometimes, more direct questions can help fill the gap: "What was for lunch today?" or "Did you enjoy gym class?" Consider your child's interests and tailor your questions accordingly. And don't be too concerned with a "fine" response. Maybe after a snack and a small break, you'll learn more as the evening goes on.
Pray. It's so obvious, but we forget so often, don't we? Pray for your children. Pray for their teachers. Pray for your own transition back to this schedule! More than that, pray out loud in front of your kids. Tell their teachers you're praying for them. If your child comes to you with a concern, end the conversation with prayer. Our loving Father is caring for His children as they return to school, and He invites us always to pray.
Looking for another way to show your kids that you care? Write a note tell them so! Download the free note printout here to help you get started, and hide these messages in your child's backpack, lunch box, or student planner.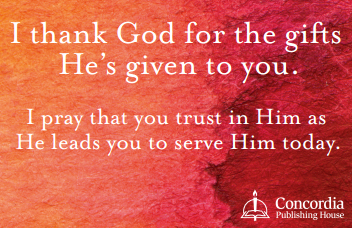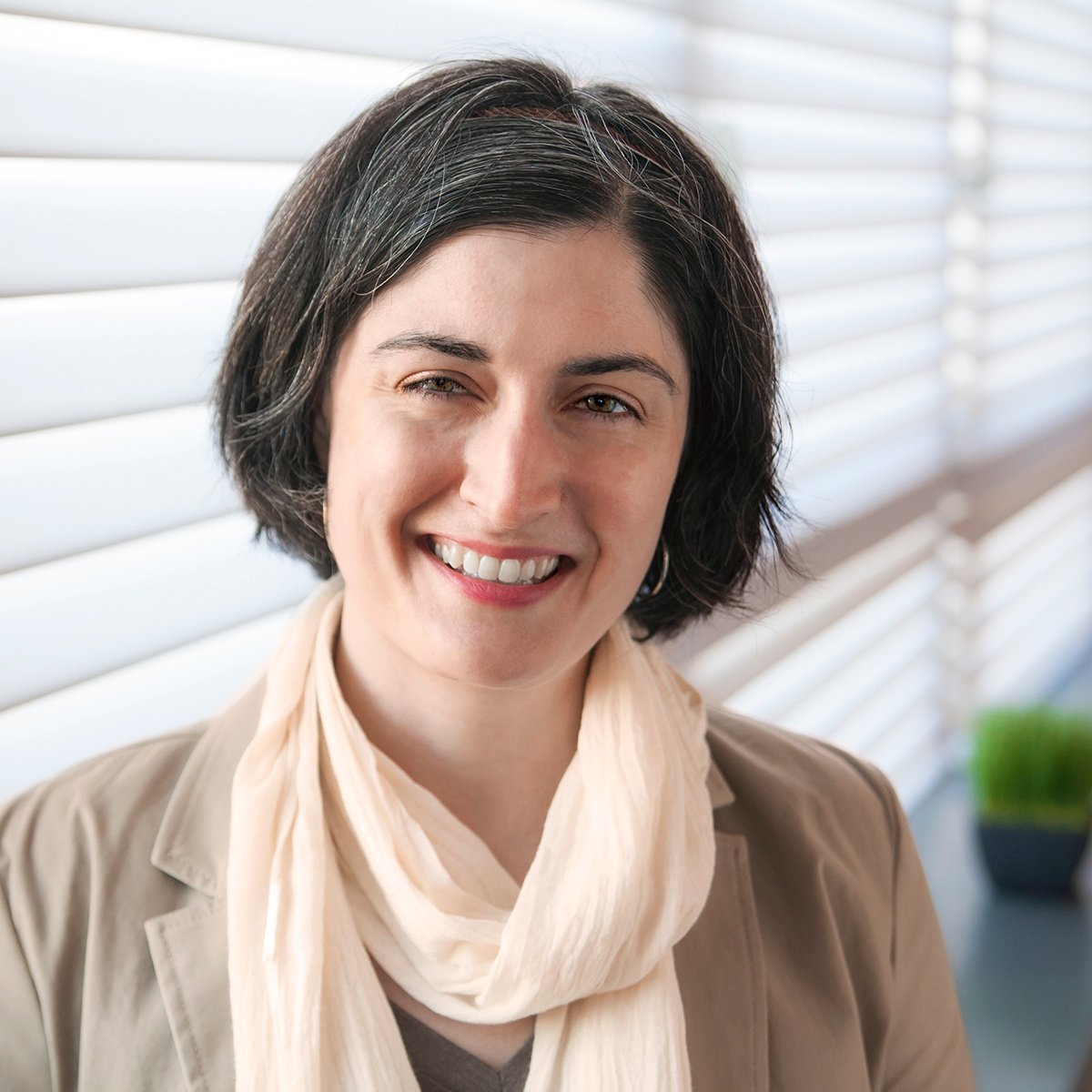 Lisa M. Clark spends her days reading and writing about God's love for all people. She is an editor for Concordia Publishing House, and she loves the opportunity to work on a variety of resources that share the saving message of Jesus Christ. The Messengers: Discovered, Lisa's first novel, was released in May 2016. She's thankful for her church family at Ascension Lutheran Church, where her husband, Matt, serves as pastor.