I've been thinking about the First Commandment a lot lately. It all started back in December when we decided it would be fun for our kids to memorize the Robert Frost poem "Stopping by Woods on a Snowy Evening." And it was fun. There was something slightly magical about our two-year-old son marching around the house saying, "Whose woods these are I think I know. His house is in the village though," as the snow swirled outside our window. I couldn't help but stop in amazement at his ability and the mind God gave him. And yet I also wondered if the priorities in our house and in my heart had slipped a little out of place.
It came up again in January when I was sitting in our living room, drinking tea and talking life with a friend. I admitted that I had been in a bit of a funk lately. I confessed that I probably knew why. With the start of the new year, I had checked out a large stack of cookbooks from the library. I was doing a lot of reading about nutrition and gut health and healthy fats and everybody's opinion on gluten. It was fun and completely enjoyable to me, and certainly not a bad thing. But things had gotten a little out of balance. So lately I've been camped out in Exodus 20, Deuteronomy 5, and Concordia: The Lutheran Confessions—A Readers Edition of the Book of Concord. And here's what I have to report:
The First Commandment is a lot harder than it sounds. It seems straightforward, a nice simple commandment: "You shall have no other gods before Me" (Exodus 20:3). No golden calves in this living room . . . check and moving on. But it's not that simple. This isn't just about actual other gods, but the things we allow to become gods in our lives. Sometimes it's an actual sinful behavior, sometimes it's a bad habit, sometimes it's money, and sometimes it's something good. I heard a well-known author in an interview once say, "I built my entire life around my time with the Lord and everything else seemed to fall into place." Phew. Some days, I plan my entire day around finding time to read. Reading is not a bad thing, but sometimes, for me, it creeps a little too close to the place only God should be.
Martin Luther writes that "to 'have a god' is to have something in which the heart entirely trusts. . . . So you can easily understand what and how much this commandment requires. A person's entire heart and all his confidence must be placed in God alone and in no one else" (LC I 10, 13). All of my trust, my entire heart, all my confidence placed in God alone. This is no small feat for my human heart and mind that are so easily distracted.
Having my children memorize poetry is good. Feeding my family healthful meals is good. Godly, life-giving friendships are good. Reading is good. A thriving social life is good. Being consistent in the amount of sleep I get is good. All of these things are good when they are in their proper place. I want all of those things, and every other good thing, to be pieces of my life that are used to serve Jesus. I don't want these things to turn into the point themselves. I don't want them to be my god.
Lent is somehow already upon us. Lent is a somber time to reflect and evaluate. Leo the Great said, "Lent was appointed to prepare souls for a fruitful commemoration of the mystery of Easter; as a time of inner purification and sanctification, . . . of breaking off of sinful habits, of the exercise of virtues, especially almsgiving, reconciliation, and the laying aside of enmity and hatred." Lent looks different for us each year. Sometimes, we give up screens or we fast a specific food. But this year, in addition to our normal fasts, I think we'll be doing a little replacing too. Replacing some poems with Bible verses or the Apostles' Creed and some cookbook or novel reading time with more time spent reading the Bible. It won't be perfect, but it's a start. And Lent seems like as good a time as any to put things in their proper place.
Scripture: ESV®.
Concordia: The Lutheran Confessions, second edition, copyright © 2006 Concordia Publishing House. All rights reserved.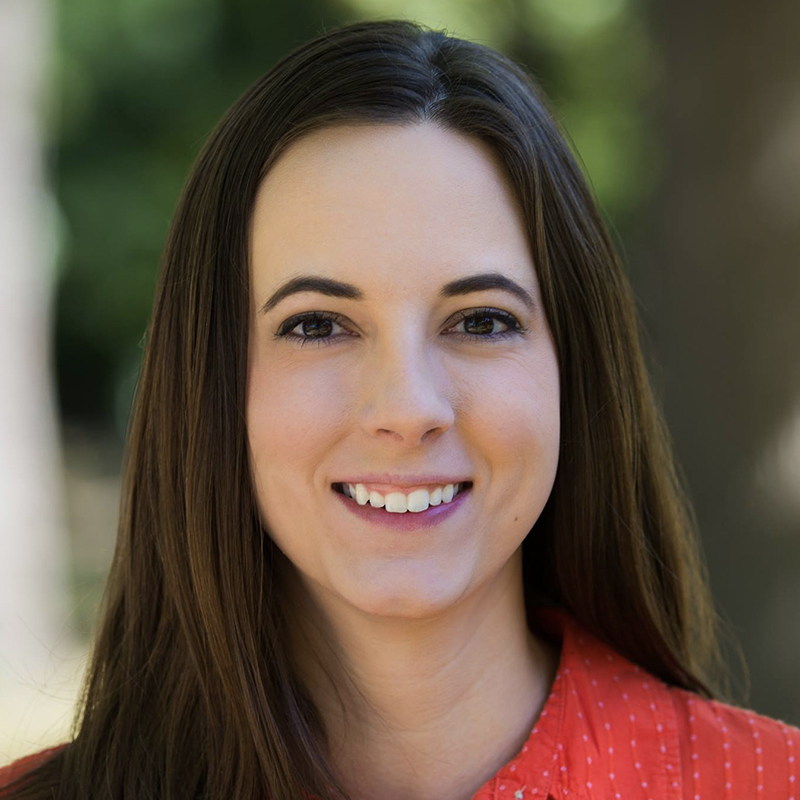 Kelsey Fink is wife to Sam Fink and mom to Emmylou, age 3, and Eli, age 1. She and her family currently reside in St. Louis, MO, where Sam is attending Concordia Seminary. When she is not chasing one child or the other, Kelsey reads, writes, and sews. You can find more of her musings at thesemfinks.blogspot.com.