The first couple of years after becoming a mother, I would frequently call my mom on the phone to say one of two things: thank you and I'm sorry. One particular day, I called her to say I was sorry and also to give her some good news. The good news was silly and made her laugh, but it was where my need to apologize was rooted. I had, successfully and every day for two weeks, made our bed. Turns out my mom was right. It did feel good to go to bed every night with a made bed. It did help us keep our room clean. I apologized for all those years of disobeying and not trusting her, all those years of not making my bed.
With Mother's Day quickly approaching, I've been thinking about my mom, as most of us do. I've been thinking about the reasons I have to thank her and the things I need to apologize for, but mostly I've been thinking about that phone call concerning the making of my bed. My whole life my mom wanted my siblings and me to make our beds. And somehow, our whole life it was the thing that never got done each day. There were chore charts and incentives. There were rewards and consequences. But the good of making our beds never seemed to sink it. Years later, now a mother myself, I vaguely remember the structure of the chore charts or the rewards and incentives. I do, however, vividly and in detail remember my parent's room. It was beautiful and tidy; their bed made every day. My mother didn't just talk about the importance of making your bed, she lived it.
Of course, making your bed is a small example of a much bigger discussion. But the lesson is there, nonetheless. I watched my mother closely as a child. I noticed her Bible open on the desk in the morning when I woke up. I saw the way she sought reconciliation in broken relationships. I heard the way she prayed. My mother played music loudly and danced in the kitchen with us. She lit candles to make the house smell of fresh linen while she ironed and dusted. I do these things. I make my bed and light candles and play music loudly in our kitchen. I think about her open Bible and pray my children notice mine. I think about the words my mom said, but mostly, I wonder about the times she didn't say anything. Instead, choosing patience and prayer, quietly setting an example.
I am sure my mother felt exhausted with three small kids running around the house. But somehow she had the energy to sing Bible verses to us in the morning (a fact that made me roll my eyes quite a bit as a teenager). The memory of this is still with me, but more than the memory, are the Bible verses. In fact, as I write this, a specific song and verse comes to mind. Matthew 5:16 says, "Let your light shine before others, so that they may see your good works and give glory to your Father who is in heaven." My mom taught and lived the promises of Scripture. She let her light shine and praised her Father in heaven. Isaiah tells us that the word of God will not return void in this world. I take immense comfort in Isaiah's words, as I sing and pray and read and teach my children, because I know that His Word is far more powerful than mine will ever be.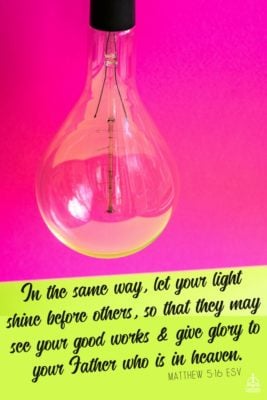 Fill out the for, below to download a free excerpt from Blessings and Prayers for Parents.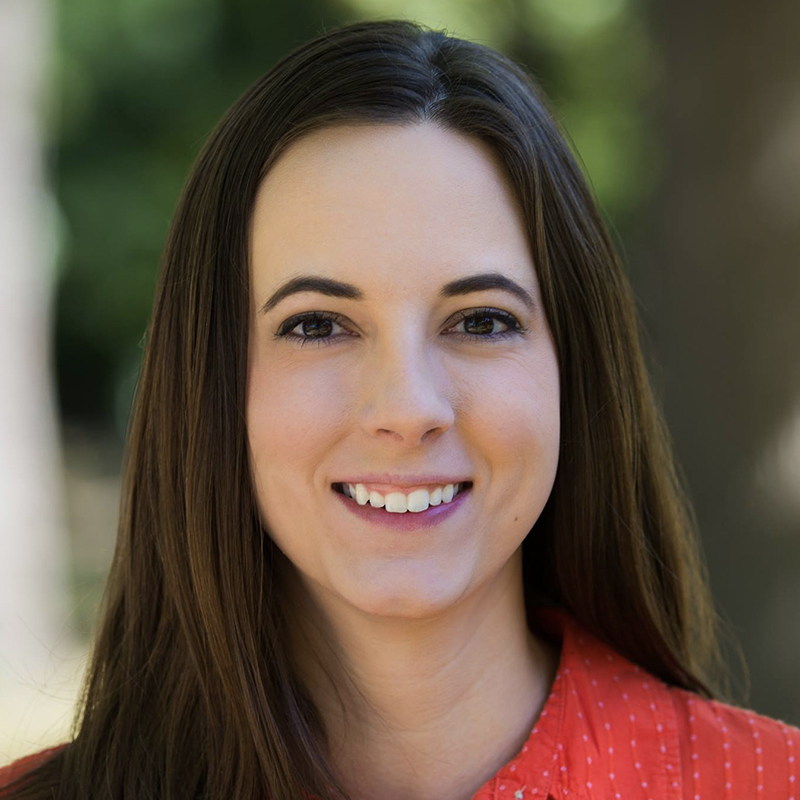 Kelsey Fink is wife to Sam Fink and mom to Emmylou, age 3, and Eli, age 1. She and her family currently reside in St. Louis, MO, where Sam is attending Concordia Seminary. When she is not chasing one child or the other, Kelsey reads, writes, and sews. You can find more of her musings at thesemfinks.blogspot.com.