Parenthood is a magnifying glass. I wasn't expecting this. I wasn't expecting parenting to bring such acute awareness of my flaws and my faults. I wasn't expecting to apologize to my three-year-old for my mistakes. Saying this now feels ridiculous. I clearly knew I wasn't perfect before I had children and could probably deduce that I wouldn't be perfect after. But do you want to know the nagging sin that surprised me the most? It was my selfishness—but not in the way I would have anticipated. I would do anything for my children. I would give my life for my children. But sometimes, I found it hard to give my moments to my children.
It was an ordinary day around here. Nothing remarkable happened. Nobody learned to walk or say any new words. The house was decently clean. Eli was napping, and Emmylou was in the middle of an impressive temper tantrum. And I was about to give in, but not because I was feeling exhausted or particularly overwhelmed in that moment. Lord knows there is grace for that. No, I was about to give in and make a decision that I knew wouldn't benefit her in the long run because I wanted my life to be easier. I was seriously considering the route that would appease her and restore temporary calm, even at the cost of future turmoil in our home. Because the truth is I wanted to do my thing, accomplish my plans while Eli napped.
This wasn't the first time I had been faced with such a decision. Sometimes I stood my ground and too many times I had given in. But in that moment on that day, it felt as though a veil had been lifted from my eyes and I saw my selfishness for exactly what it was. This moment was about me, wanting my creature comforts and quiet. Now, don't misread me. I know that I need quiet. I need time to recharge. But this time, I knew what I needed to do. I needed to sacrifice my moment—my cup of tea and piece of chocolate. I needed to forgo thirty minutes of reading and folding laundry in peace and instead pull a crying girl into my arms and help her wrestle the hard stuff, knowing full well that her screams would probably wake her brother and we would be in for a long afternoon.
That night as I washed dishes, a time that is proving valuable to me for thought and prayer, I confronted my selfishness head on and laid it at Jesus' feet. I confessed, I repented, I begged for the strength to fight my desires, my exhaustion, my weakness. I asked for direction. I looked to Scripture. And here is what I found:
Do nothing from selfish ambition or conceit, but in humility count others more significant than yourselves. Let each of you look not only to his own interests, but also to the interests of others. Have this mind among yourselves, which is yours in Christ Jesus, who, though He was in the form of God, did not count equality with God a thing to be grasped, but emptied Himself, by taking the form of a servant, being born in the likeness of men. And being found in human form, He humbled Himself by becoming obedient to the point of death, even death on a cross. (Philippians 2:3–8 ESV)
A friend once told me that she hoped the language of their household would be love. I have never forgotten that, and I often wondered what our word would be. After reading that verse through the lens of parenthood, it occurred to me that I want the language of our home to be humility. I want my children to know how deeply I need Jesus. I want my children to know that selflessness can be hard. I want them to learn to humble themselves and think of each other, think of their parents, think of their friends, think of strangers as more significant than themselves. I want my children to learn to live in humble obedience to God. And I knew that if I wanted this to be the language of our household, it had to start with me, daily emptying myself out for the people around me while recognizing that on my own I am incapable of such an achievement.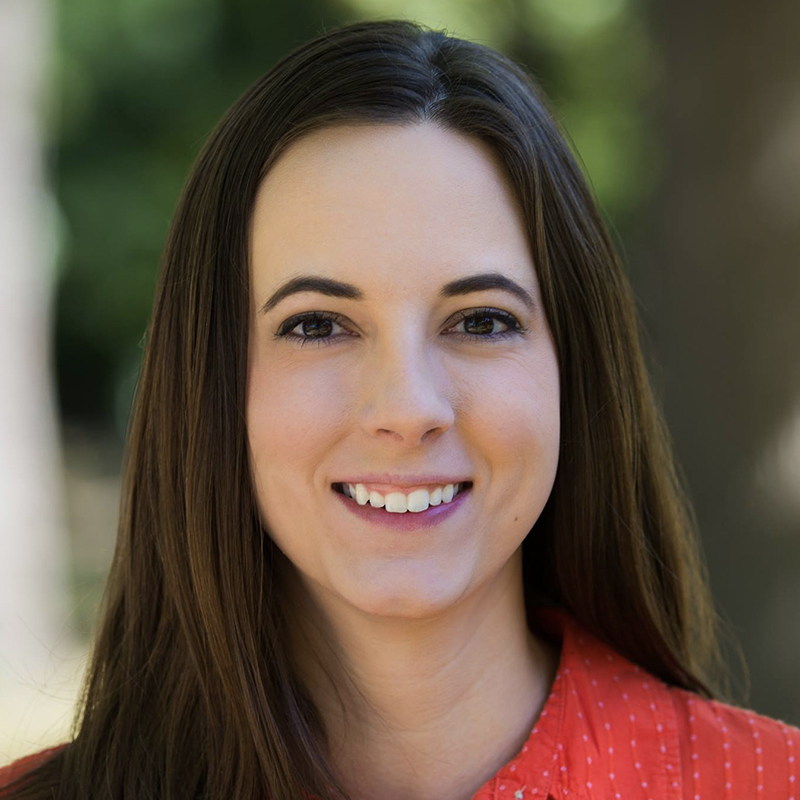 Kelsey Fink is a native of North Dakota and has spent the last decade living in five states. Kelsey is wife to Sam Fink and mom to four beautiful children. She and her family reside in Orchard Park, New York, where Sam serves as a pastor. When she's not chasing toddlers or homeschooling bigger kids, Kelsey loves to read, write, and feed family and friends.