In our book Christian Concepts for Care (CPH, 2014), readers are encouraged to view their church congregation as a source of hope and healing for those with mental health issues, along with their families. A healthy faith community can be a place of acceptance and growth for those who suffer at every age and stage of life.
For those who are called to lead and nurture a healthy faith community response, I offer five mindful steps to begin the process of becoming a sanctuary of hope and healing. These steps are mindful because the process requires a careful, thoughtful approach when ministering to those who are suffering and who may feel marginalized.
Step One:
Discern the calling to minister to the emotional and spiritual needs of those who are suffering and may or may not have been diagnosed with a mental disorder.
Discerning is the process of listening to God and noticing how one is being inspired to move in the direction of ministry. God may speak in many different ways:
An article in a church magazine that describes how one faith community responds to mental health needs in their midst
A sermon that addresses being called to serve those with special needs
A conversation with a parish nurse, pastor, educator, or volunteer who shares the unmet needs of persons they know
An awareness that develops during prayer, worship, or meditation time
A "calling in the night" from God (when there are no distractions) to keep His people in our hearts
Talk to God and ask for guidance; talk to at least one other person and ask for feedback on what is being heard as you share your heart. Talk to your pastor and others in your congregation about what you are discerning, thinking, wondering. Talk to mental health professionals about support systems for mental health.
God works through all of our efforts to clarify God's will for us in our lives.
Examine your motivation for being involved with a mental health ministry: Are you or your family or a friend suffering with unmet needs? Have you served as a professional in a mental health field and experienced firsthand what a support system can do to help? Are you at a time of change in your life and seeking a direction in which to serve in a meaningful way? It is important to understand why we are drawn to give of ourselves so we can set appropriate boundaries and commit our service to God's care. It's okay to be healed in the process, as long as we practice self-care and are clear about whose needs are being addressed.
Step Two:
Take a careful and prayerful look at your faith community context. What do you see or sense that indicates emotional/spiritual needs are unmet? Where do you see ministry already happening that you could support or expand? Talk to those involved in such ministries, such as Stephen Ministers or care teams, home visitation staff or volunteers. Develop a written description based on what you learn. Invite others to join you in gathering information, carefully and prayerfully making observations, and describing what is learned. This description can form the basis for a mission statement for this ministry focus.
Step Three:
Engage in the spiritual discipline of study. Study the community outside of your congregation. What resources exist for the education, care, and treatment for those with mental health issues? What resources are needed that do not exist? Find out what organizations exist that support mental health (such as the National Alliance on Mental Illness or local mental health associations), and consider how partnerships could expand current efforts. Visit and learn from these organizations, as well as other churches with health ministries. Locate clinics and mental health providers, including credentialed church-sponsored counseling ministries, to learn what church groups can do to offer support to clients.
Step Four:
Gather a group of committed people to work together moving forward. A work group can form from word of mouth, personal invitation, pastor and staff recommendations, or advertisements seeking volunteers. Keep the group focused with prayer and personal reflection time. Articulate a purpose for gathering and nurture the spark in each person to participate and contribute. Stay focused on your stated purpose/mission and carry it through in everything you do or ask others to do.
Step Five:
Remember that often "less is more" when meaningful, high quality ministry is desired. Start with small, achievable goals. Pray for guidance around those goals. Develop a written plan with a long-term goal, supported by several short-term goals to begin implementing this ministry. As a group, evaluate progress toward the goals to honor the dynamic, ever-changing nature of ministering to God's people. Give thanks regularly for progress and lift up the ministry whenever possible to enable others to join, pray for the ministry, and be ministered to.
Your thoughts and experiences are welcomed in response to these suggested steps. If you have implemented a mental health ministry or are inspired to do so, please share the blessings and challenges you have experienced.
May God bless your sharing of your gifts!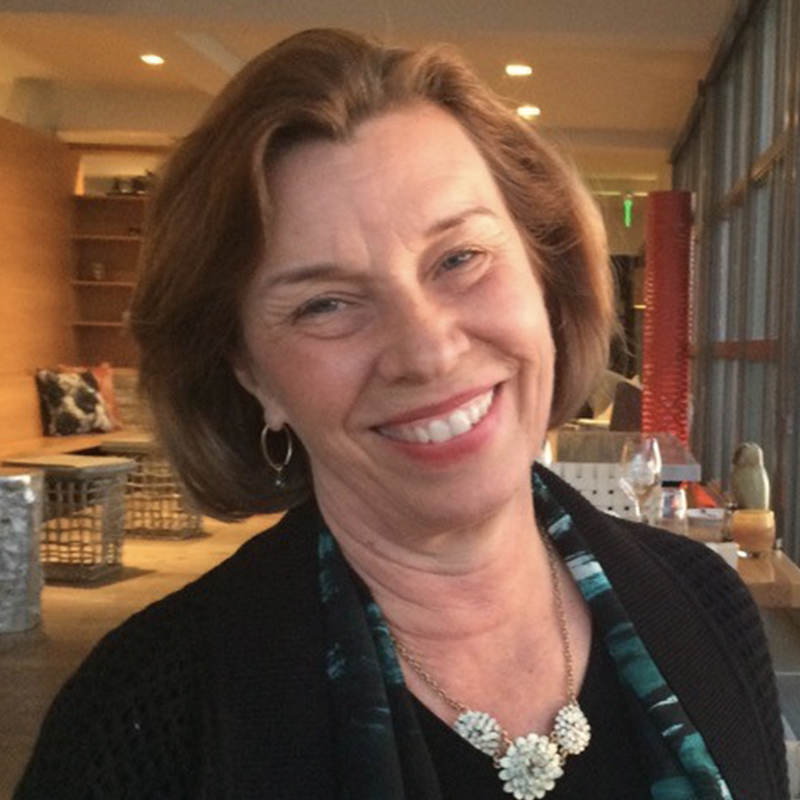 Mary is a licensed and nationally certified Psychiatric-Mental Health Nurse Practitioner. For over 25 years, Mary served on the staff of Lutheran Counseling Service, Inc. Since retiring in 2013, Mary continues to consult with health ministries, church staff, and individuals on issues of health and wellness in body, mind, and spirit.