How often have you seen a status like this one posted on Mother's Day?
Happy Mother's Day, Mom! I'm so thankful for everything you've done for me throughout the years (and for your famous homemade brownies). I hope I can become half the woman you are. I love you!
On a daily basis, we often don't think about everything our mothers have done for us (like how hard it must have been to be my mom when I was a teenager—sorry, Mom).
But on Mother's Day, everyone thinks about all the nice, kind, caring things their mothers have done. People post pictures of their moms on Instagram, caption it with a heartfelt snippet about how they appreciate their respective mothers, and then go back to their regularly scheduled programming.
And every year, someone is bound to go on a rant about how we should appreciate our mothers 365 days a year—which, don't get me wrong, is totally true. Mothers do not get the recognition they deserve. But at the same time, I wonder if we should do more for our moms.
What if, instead of posting a three-paragraph essay about our moms on social media, we said a prayer of thanksgiving for all that our mothers have done throughout the years?
I know this is a radical way of thinking, especially to those of us who are used to basing our worth off of the number of thumbs-up icons we receive. I mean, how will anyone know just how much we love our moms if we don't let our Facebook friends know?! But that's not the point.
Ask yourself why you're posting that status about your mom. Some intentions might be innocent (I really am thankful for my mom!), but others are more self-serving (I look good in that picture; I know it'll receive at least 100 likes; I have a really funny, sweet caption in mind; I want everyone to know how I feel; everyone else will be posting one—if I don't do it, I'll seem ungrateful . . .).
I can't speak for anyone except myself, but I know my thoughts behind posting something on social media are usually on the narcissistic, self-serving side.
How often do I actually tell my mom that I'm thankful for her? Have I ever said the nice things I'm saying about her on social media to her face? How often do I thank God for my mom?
We all have mothers. Some relationships might be damaged or strained. Some mothers might have been absent. Some might be in heaven. But the mother figures in our lives, biological or not, shape who we are.
If your mother is a part of your life, pray for her faith to be strengthened and for her life to be fulfilling. If you don't have a relationship with your mother, thank God for the mother figures in your life. And if your mother has passed away, thank God for your time with her here on earth and His promise of resurrection.
Moms, you can download a free seven-day devotional by clicking the button below! (If you're not a mom yourself, send it to a mom you know!) Happy Mother's Day!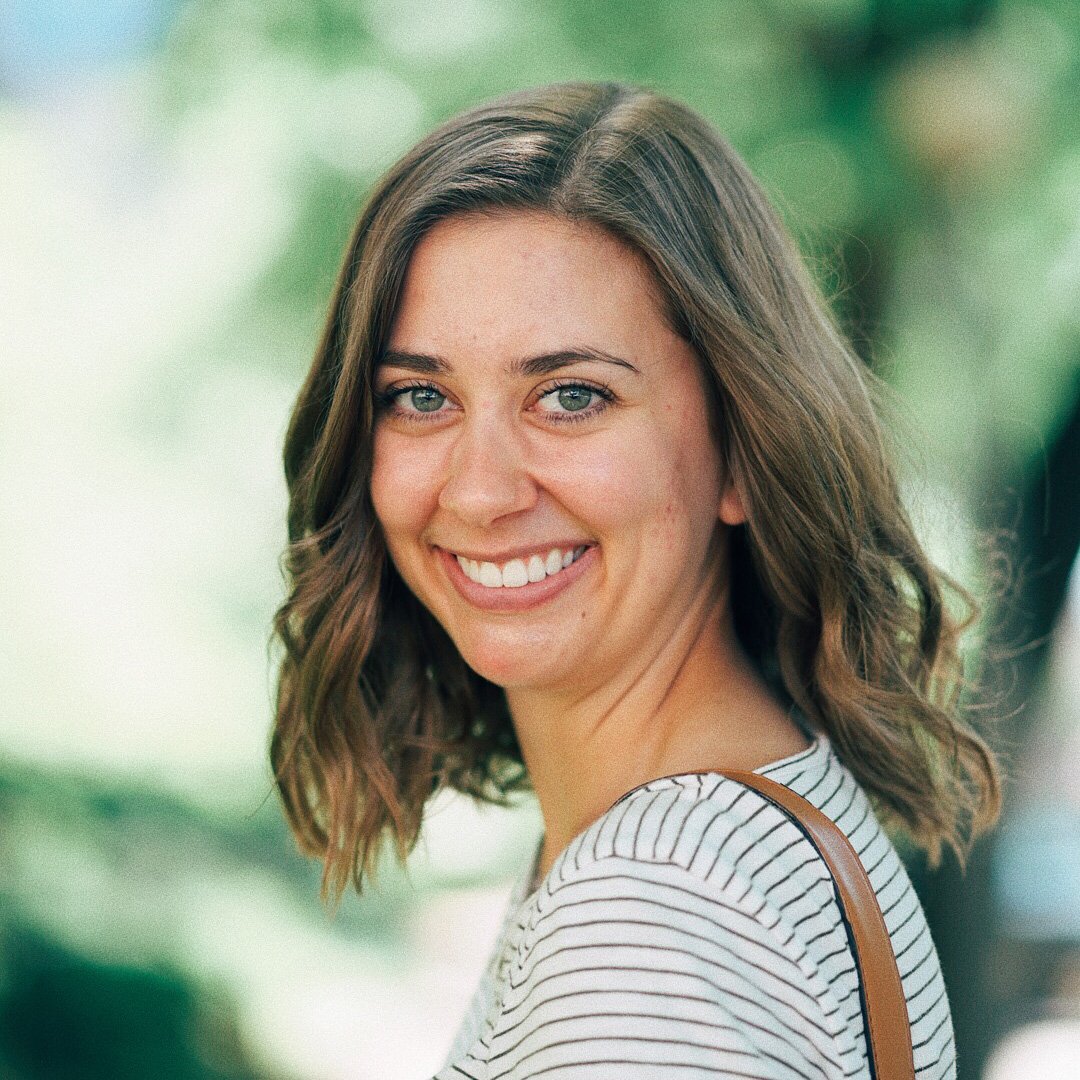 Hannah is a digital marketing specialist at Equip Ministry Resources. She currently lives in the Mitten State, but previously called St. Louis home when she was a copywriter at Concordia Publishing House. On most days, you'll find Hannah cooking new vegan recipes, running really slowly, and laughing far too loudly.