Adulthood . . . apparently it officially begins at the rightful age of 18. Eight. Teen. I guess you go to bed an adolescent one night and the next morning wake up an adult. Bam! Just like that. Done.
Before waking up an adult, I did figure out a few things. I figured out how to clean a bathroom, I could type 40 words per minute (thanks, MSN Messenger!), I even learned how to use the stove without starting a fire (okay, fires . . . there were a few).
Unfortunately there were other things I hadn't figured out before becoming an adult. I turned 18 halfway through my senior year of high school. That's the same year I was pulled over with an expired license. Also the year half the checks I wrote bounced as I spent money faster than I earned it. That year I ran out of gas . . . on the interstate. I also managed to lock myself out of my car on more than one occasion, with multiple spare keys inside the aforementioned car. According to the date on my driver's license, I was an adult. However, I did not feel like it, and I did not act like it either.
I then moved on to college. In my early 20s, as my paychecks still couldn't support my lifestyle, one call to my parents and some extra money would show up in my bank account. The fall I totalled my car my mom drove 800 miles to bring me a new one to use. While she was there, she held my hand while I was too scared to have a simple IV placed on my own. That was also the same time in life when most of my papers for school were written the night (throughout the night) before they were due. Again, the numbers indicated I was an adult, but I did not feel like it, and I did not act like it.
When would I start feeling and acting the the label I held? When I got married? Nope. My groom and I were so broke that whenever we wanted to go on an excursion while on our honeymoon, we had to open enough wedding cards to find the cash to fund our fun.
Thankfully, somewhere along the way, I did start to feel and act more like an adult. Dave Ramsey taught me how to handle my money responsibly. My first teaching jobs forced me to take on the role of adult (someone has to be the adult in the room). Now, as I celebrate the halfway mark of my pregnancy and a minivan purchase, I feel like I'm "sealing the deal" on adulthood. I'm sure I'll look back in 10, 20, 50 years from now and laugh, thinking I thought these events made me feel and act the label I held.
It's an interesting concept, having a label without feeling and acting like it can be claimed as one's own. What other labels besides "adult" do we have a hard time feeling and acting like we can wear? Forgiven. Loved. Redeemed. Without blame. Child of God.
One of my favorite phrases I have learned from my pastor, Rev. Michael Wolters is this: "Forgiveness is a fact not a feeling." The labels that God's people have in Christ are not dependent upon human feelings and actions.
Though we stand before God without spot or blemish because of the work of Christ, we oftentimes leave confession and absolution without feeling and acting as such. A guilty conscience constantly condemns and spreads lies about our true identity.
The truth is that, at the cross of Christ, God's people are declared forgiven, loved, redeemed, without blame, children of God. Bam! Just like that. Done. Reassurance of this Gospel truth is found in the waters of baptism and in the eating and drinking of Christ's body and blood at the communion rail. God's promises and Christ's work are more powerful than human feeling and action. St. Paul writes in his letter to the Ephesians: ". . .He chose us in Him before the foundation of the world, that we should be holy and blameless before Him. In love He predestined us for adoption to himself as sons through Jesus Christ, according to the purpose of His will, to the praise of His glorious grace, with which He has blessed us in the Beloved. In Him we have redemption through His blood, the forgiveness of our trespasses, according to the riches of His grace, which He lavished upon us, in all wisdom and insight . . ." (Ephesians 1:4-8)
Bottom line . . . just like at 18 there are adult-size responsibilities and consequences no matter how we feel or act, also our identity in Christ is a fact and does not depend on our human feelings or actions.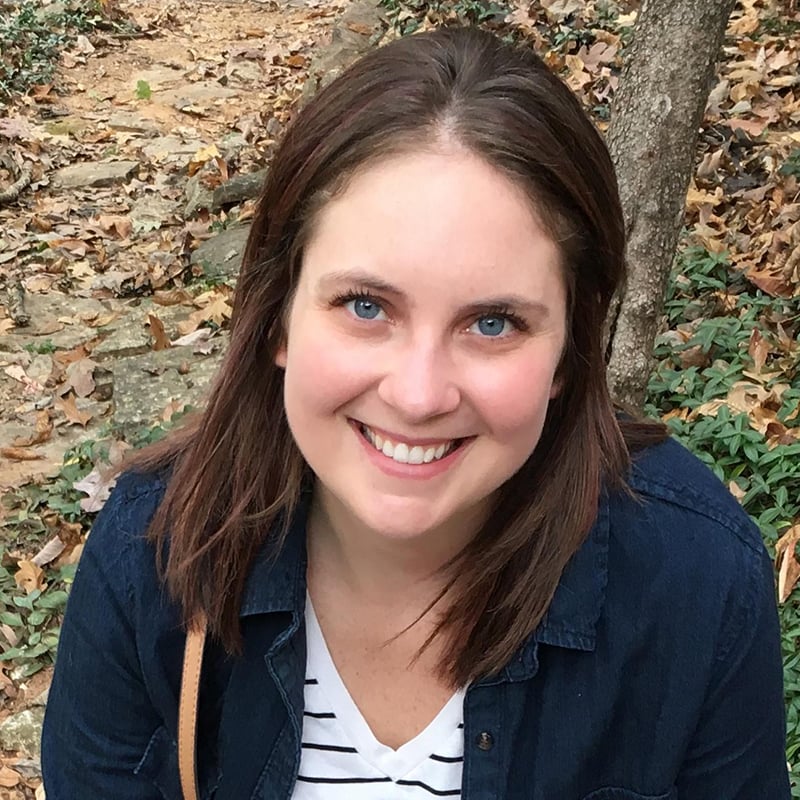 Rebekah lives with her husband, Tim in Dickinson, ND. She spends her time teaching 6th graders. When she's not in the classroom, she enjoys spending time with her family and dogs, playing violin, and reading.