After Thanksgiving, the holiday season is in full gear—Advent services, Christmas Eve children's programs, New Year's Eve candlelight vigils. . . . It's a lot. So in the midst of all that planning, you might forget that Advent can mean more than just going to midweek services and eating a potluck before.
There are many easy things you can do to celebrate Advent that don't require a lot of planning, money, or time—activities you can do right now!
Church Advent Worship and Planning
If you're a type-A personality and need checklists to function (or if you're a type-B personality and hate checklists but want to be more organized), you can download and print this free planning checklist for Advent and Christmas. Odds are, you already have some of this stuff done, so check it off and feel accomplished right away!
Advent hymns and Christmas carols are often a staple for many Christians around this time of year—and you can incorporate that into your worship and congregational devotional life by singing the O Antiphons during your midweek services or playing choral music while you decorate the church sanctuary.
Personal Advent Devotions and Community
Advent is often a time when people dedicate intentional time to devotions centered around specific themes in Scripture or on the story of the Nativity. Consider reading through Luke 2, studying a single verse each day so you can meditate on small details in the Christmas story. Grab a friend and do it together!
Christmastime is usually busy for everyone—calendars fill up months in advance as everyone tries to squeeze in gift exchanges and family dinners and work parties. Because you may not be able to fit in a full-scale get-together, consider doing spur-of-the-moment visits instead! Swing by a friend's house on Saturday afternoon to drop off some cookies, or ask a co-worker to grab dinner after work on a Tuesday. Be intentional about this time, sparking conversations about Jesus and His saving work we celebrate during Christmas!
Intentional Family Advent Time
One of the easiest ways to get your family thinking about Advent is through daily devotions. Take ten minutes each day—at a time that works best for your family—and read Advent devotions. If you have more time, you can listen or sing to this Advent and Christmas playlist and continue the discussion by asking questions about the Bible reading and devotion.
Consider buying an Advent wreath for your home and lighting a candle each night at dinner or each Sunday evening. Read your devotions and take turns lighting the candle(s) each day.
If your kids like crafts, consider making your own Advent calendar! Print out the December 2019 Everyday Faith Calendar, put another piece of paper over it, and trace the squares from the calendar onto the second sheet. Then cut the sides and the bottom line, leaving the top intact so you can fold it up. Tape, clue, or staple this cut-up second sheet on top of your calendar, and then open up a flap each day!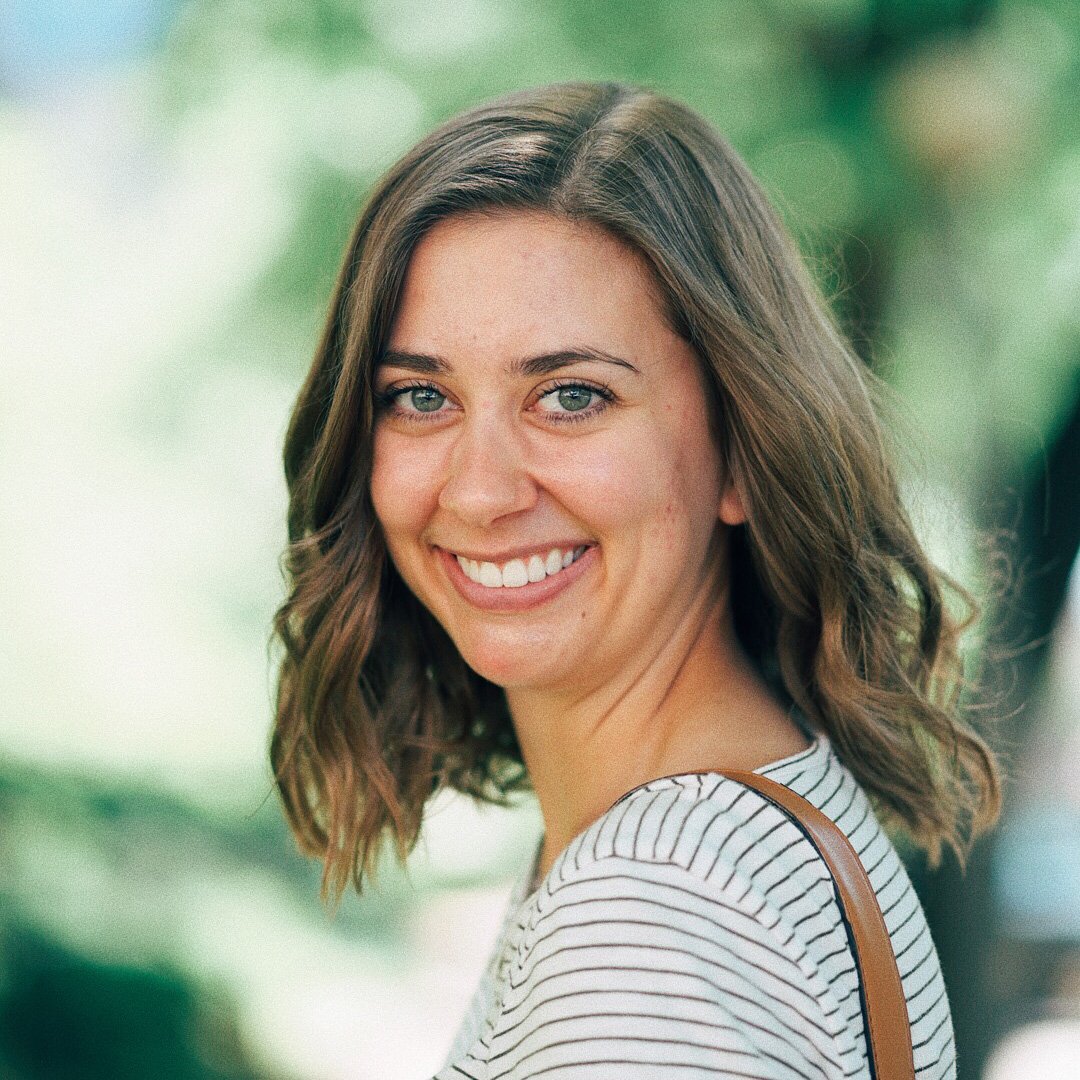 Hannah is a digital marketing specialist at Equip Ministry Resources. She currently lives in the Mitten State, but previously called St. Louis home when she was a copywriter at Concordia Publishing House. On most days, you'll find Hannah cooking new vegan recipes, running really slowly, and laughing far too loudly.