Don't miss out on your chance to win a $100 gift certificate to CPH! Write a review on Amazon.com of one of our Professional and Academic books and you can enter to win! Reviews must be submitted by October 31 and the winner of the random drawing will be notified on or around November 7. Click on "Browse Catalog" below to see which books are eligible and then click on "Get Started" to find out how to enter.



Order your FREE professional books catalog online or call 1.800.325.3040.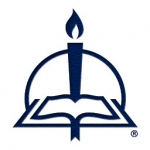 At CPH since 2009, Sarah Steiner was a production editor for the professional and academic book team. She worked on many academic titles, including coordinating the peer review books, and also helped out with Bible resource projects.