Worship Planning Book assists pastors and musicians in preparing services for Sundays and for holidays, such as Good Friday, Thanksgiving, and New Year's Eve. To make worship planning smoother and easier, the Scripture readings, music suggestions, an outline, and more are included for each service. The 2019 edition, which spans from the First Sunday in Advent (December 2, 2018) through Day of Thanksgiving (November 28, 2019), is now available. Here's how your pastor, secretary, and music director all can make use of this book together.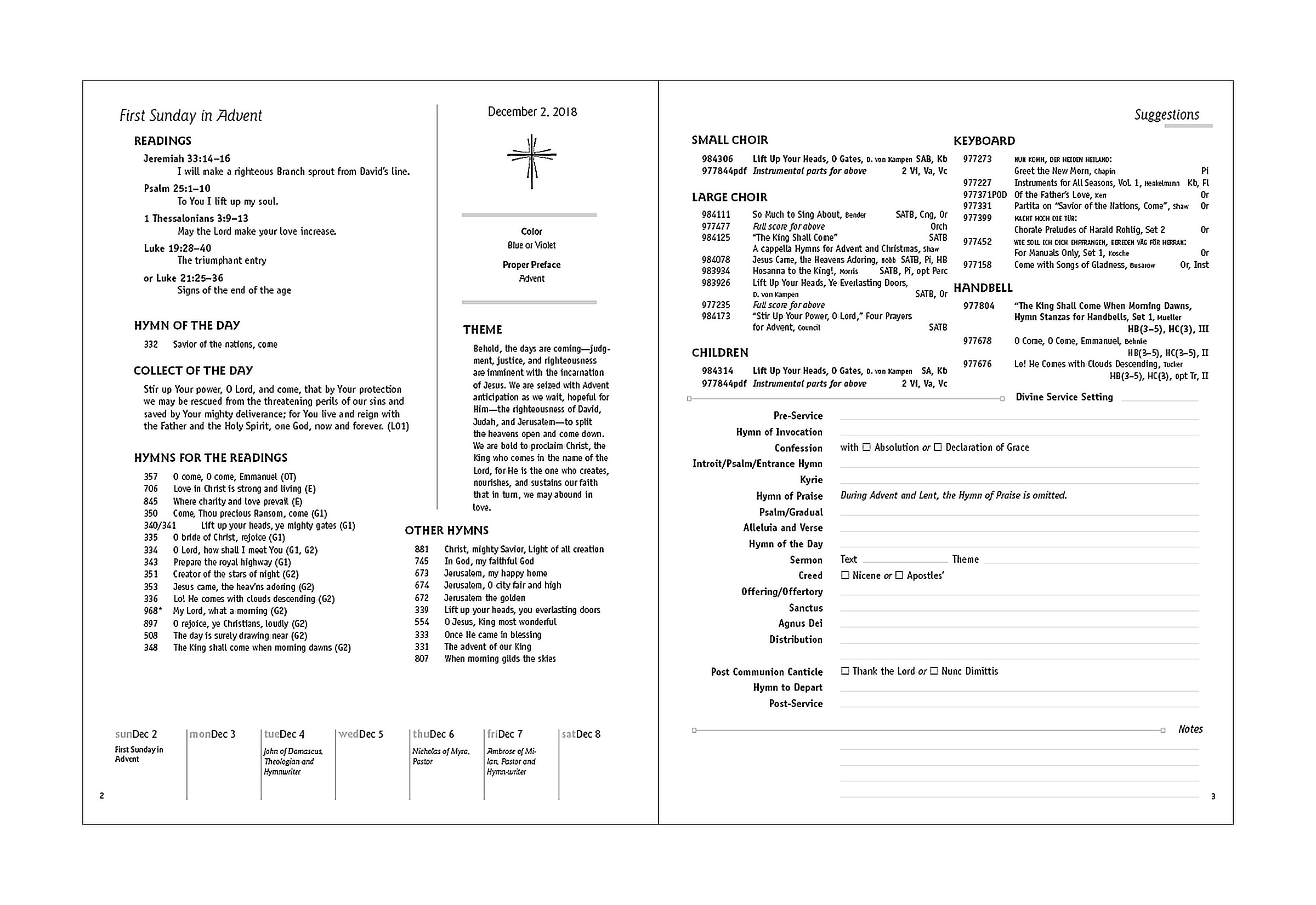 Readings, Hymn of the Day, Collect, and Theme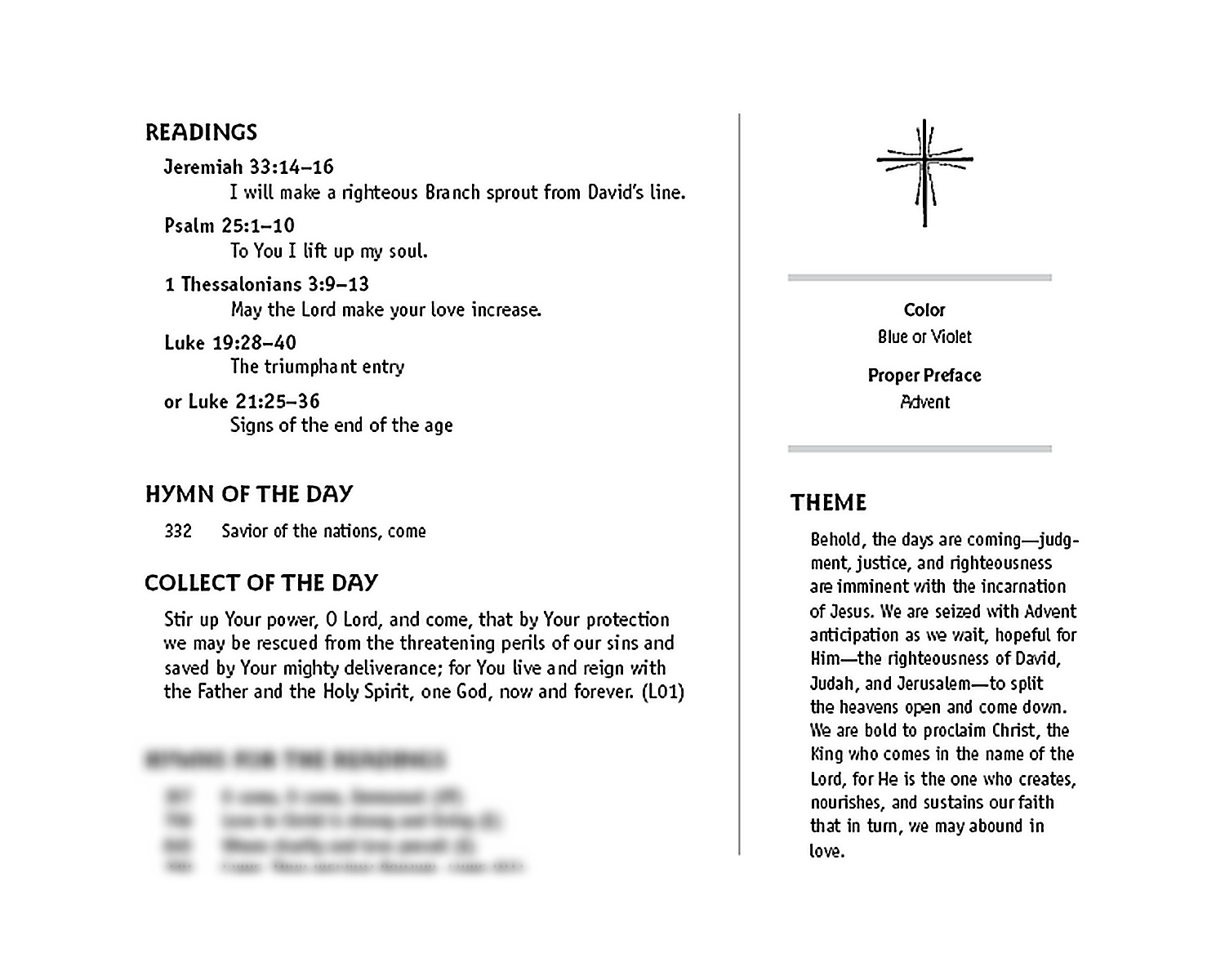 For each service, the Old Testament, Psalm, Epistle, and Gospel readings are listed with short summaries. You'll also find the Hymn of the Day, the Collect of the Day, and a theme, all of which are based on the Scripture readings. The color for each season and the proper preface are listed to assist in preparing the sanctuary and the service.
Hymns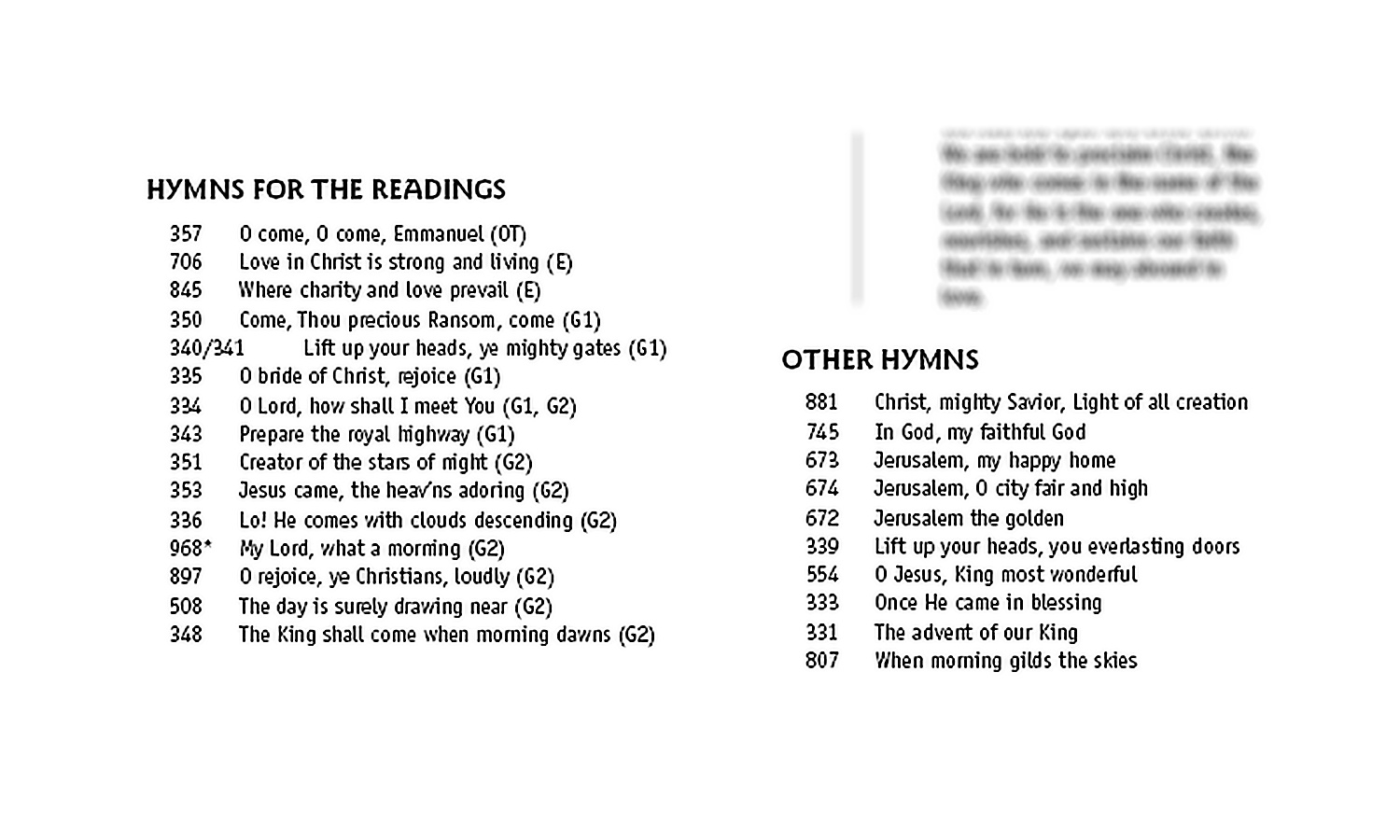 Most of the hymns that are listed for each service were chosen to match the readings, and the correlated reading for each hymn is listed in parenthesis. This helps the pastor and music director choose hymns based on which texts may be emphasized in the sermon. Other hymns that may not be based specifically on one of the readings but still tie into the theme of the day also are listed.
Calendar

In the bottom left corner is a calendar showing feasts, festivals, and commemorations that are on the Church Year calendar in the given week. If these days are mentioned in the bulletin or incorporated into the service, the calendar can make these tasks easier.
Additional Music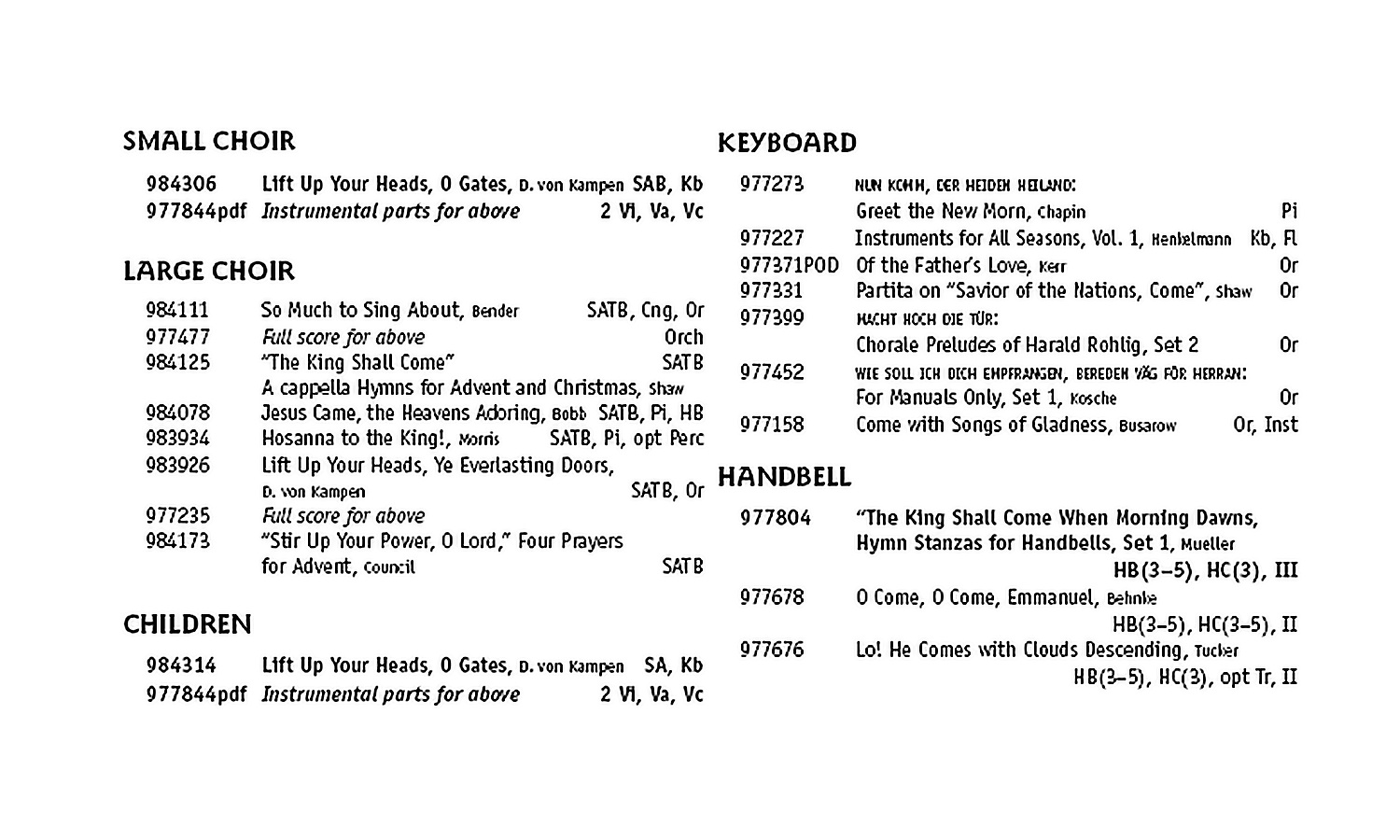 Music suggestions are included based on the readings, hymns, and theme. Selections are listed for small and large choirs, children's choirs, keyboard, and handbells. Music directors can use this section to help focus their music search. All the items listed are available from Concordia Publishing House, and their item numbers and instrumentation or voicing are listed.
Outline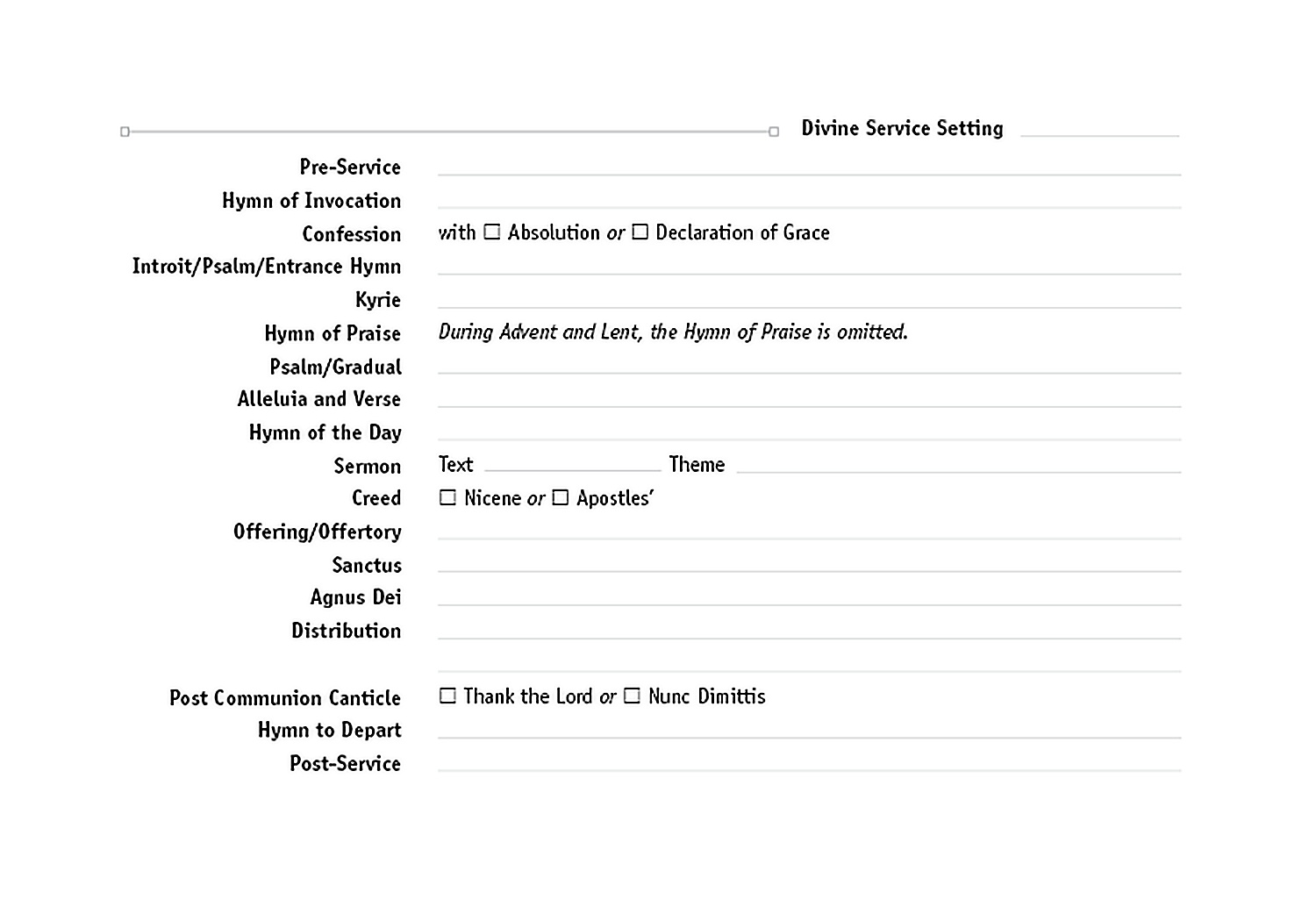 A blank outline of the Divine Service is included so you can easily keep track of the music and other differentiating elements that have been chosen. Once the outline is filled out, the pastor, secretary, and music director can move forward with their preparations knowing that everyone is on the same page.
---
Peter C. Reske, senior editor of music/worship at Concordia Publishing House, holds degrees in English literature and historical musicology from Marquette University and The Pennsylvania State University. He was the editor of Lutheran Service Book and its attendant resources.