In honor of the Church's commemoration of Dorcas, Lydia, and Phoebe on October 25, we've posted below an excerpt from Cynthia Lumley's essay, "Phoebe: A Role Model for Deaconesses Today," as found in Women Pastors? The Ordination of Women in Biblical Lutheran Perspective.
Phoebe: Sister, Helper, and Patron
Who was Phoebe? The only information we have is that which is provided in Rom. 16:1–2. Paul tells us that she lived in Cenchreae, the eastern seaport of Corinth. Corinth followed Roman cultural parameters, and this suggests that Phoebe may have had more possibility of achieving a high status in society than women elsewhere in Greece.[1]. . . .
Although these two brief verses are the only descriptions we have of Phoebe, it is possible to learn much from them about the identity of a deaconess.
Consider first the term "sister." In biblical society, two people would be considered siblings only if they shared the same father (their biological mother would not determine a sibling relationship).[2] Because it is highly unlikely that Phoebe was a blood relative to Paul, her relation as sister is the result of her Baptism, through which she received a new identity as a member of Christ's Body, the Church, and adoption as a child of God. Members of the early church were to "relate to each other with the affection of biological brothers and sisters . . . under the care of one father, God."[3] "Thus, the early Christians seemed to think of the church not as a substance, a thing, or an institution but as a person or relation, living within the communication that exists between the Father, the Son, and the Spirit. This relation, this communication, this eternal sharing of life that exists eternally in the triune God is experienced [today] by the church in her liturgical, sacramental life. This is leitourgia."[4]
Just as Phoebe was a sister to Paul and the members of the church at Cenchreae, deaconesses are sisters to all members of God's family. As such, they share an intimate bond with all whom they serve, exercising the same love for them that they would extend to a biological sibling. Because of this bond of love, a deaconess is concerned with the cares of those members of God's family whom she serves, recognizing need and organizing acts of mercy to address those needs. Mercy begins and ends with God. We learn the true meaning of mercy in His free gift of salvation, won for us not by any merit or worthiness on our part, but through Christ's suffering, death, and resurrection. By first referring to Phoebe as "our sister," Paul firmly grounds her actions in the sacramental life of the Church, where she receives God's gifts of Word and Sacrament through the hands of her pastor and to whom she points others to receive those gifts.
The second term, διάκονον, can be translated in a general sense as "servant." In the Greek society in which Phoebe lived, service was considered to be undignified; men were born to rule, not to serve.[5] Jesus, however, reversed this, coming not to be served but to commit the ultimate service of laying down His life for all (Matt. 20:28). Christ's Body, the Church, is called to extend His loving service to others, and Phoebe epitomized this life of service, of diakonia. "Diakonia is the church personally opening herself up to the world. The Father's communication of His own being to the Son, and through the Son to the church, is now communicated to the world through the church's diakonia or service. . . . Leitourgia—our participation in God's own trinitarian life—calls the church to a life of sacrifice for the world."[6] For the deaconess, service is not something she does; it is her identity. This is emphasized by Paul's reference to Phoebe not as someone who performs a service, but as a διάκονον. Thus he emphasizes that it is her identity, rather than a task or duty she performs. "Diakonia is not simply an act of will or an external function that is performed; rather, diakonia is an identity, a relation to the world that completes the economy of the Gospel. . . . Being a deaconess is defined by the relations that are established, to the church, to the pastor, to those in her care."[7] . . .
The third term Paul uses to describe Phoebe is προστάτις. . . . This difficult term carries the connotation of patron, benefactor, or helper. We can infer from this that Phoebe was continuing the tradition of the women who supported Jesus and His disciples by providing for them out of their own means. Of course, most deaconesses today are not in a position to provide this type of help. However, a deaconess can follow the example of Phoebe by not eschewing humble service to others. There is no task too menial, whatever the social standing of the deaconess. Furthermore, a deaconess by example and through teaching can lead the church in showing Christ's incarnational mercy to others. Phoebe was certainly an example of humble service, for which she is commended by Paul.
[1] Antti Marjanen, "Phoebe, a Letter Courier," in Lux Humana, Lux Aeterna: Essays on Biblical and Related Themes in Honour of Lars Aejmelaeus, ed. Antti Mustakallio, et al. (Göttingen: Vandenhoeck & Ruprecht, 2005), 500.
[2] Campbell, Phoebe, 25.
[3] Campbell, Phoebe, 32.
[4] James Bushur, "Leitourgia and Diakonia" (lecture, Concordia Theological Seminary, Fort Wayne, Indiana, October 3, 2010).
[5] Gerhard Kittel, Gerhard Friedrich, Geoffrey William Bromiley, Theological Dictionary of the New Testament (Grand Rapids: Eerdmans, 1995), 152.
[6] Bushur, "Leitourgia and Diakonia."
[7] Bushur, "Leitourgia and Diakonia."
---
From Women Pastors?: The Ordination of Women in Biblical Lutheran Perspective, Third Edition, pages 37–41 © 2012 Concordia Publishing House. All rights reserved.
To order Women Pastors?, please contact CPH at 800-325-3040 or visit www.cph.org.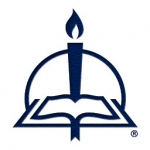 At CPH since 2009, Sarah Steiner was a production editor for the professional and academic book team. She worked on many academic titles, including coordinating the peer review books, and also helped out with Bible resource projects.