In 2010 and 2011, Concordia Publishing House released the two-volume devotional commentary on Genesis of pastor and theologian Valerius Herberger (1562-1627). A Lutheran pastor in Fraustadt (now Wschowa), Poland, Herberger preached through the books of the Old Testament from Genesis through Ruth, producing devout meditations on the Scriptures. "These he regarded rather like the linen cloths that wrapped the infant Jesus in the manger, and traced his Lord in every little wrinkle" (from the translator's preface). For a limited time, Concordia Publishing House is offering both volumes at a special combination price of only $49.99 (you save more than 40%). Click here to take advantage of this special offer today.
Following is an interview with translator Matthew Carver. He offers some insights into Valerius Herberger and why his writings on Genesis provide a unique insight into the Lutheran Church during the age of Lutheran Orthodoxy.
Who was Valerius Herberger?
Herberger was a devout Lutheran pastor in the city of Fraustadt (in what is now Poland) who wrote several beloved, Christ-centered devotional works in the first quarter of the seventeenth century, roughly around the same time that Johann Gerhard was working on his Theological Commonplaces. To think of it another way, Shakespeare's career was winding down in England, and Jamestown was being settled in North America. This period in German church history is referred to as Lutheran Orthodoxy, when the theology of the Lutheran Reformation, under increasing attack from within and without, organized, defended, and carried forth its theology in a variety of applications. Herberger is a fine representative of this theological period and was beloved for his knack of emphasizing the Christ-centered doctrine of Scripture and the Confessions in a way that spoke to the layperson, especially in his sermons and devotional literature.
How did you become interested in Herberger?
It really goes back to a discussion in an online forum several years ago. There was a thread in which people were suggesting things that needed to be translated into English, and one suggestion was a translation of Herberger's work on Genesis. I had begun to translate one or two other things before this, but Herberger was obviously different from the start. After reading just a chapter or two, I was hooked and had to find out more. My curiosity was then piqued to a greater degree when I found, upon reading his biography, that our hymn "Farewell I Gladly Bid Thee" was written by him in 1613 during a terrible plague that wiped out half of his city.
What have you found most interesting and important about these books?
There are interesting tidbits pertaining to the political and cultural history of German lands in this period, a history mostly unfamiliar to us, and many allusions to classical authors and church fathers which serve to enrich the text and add a depth of historical witness to his argument. In addition, Herberger has an artful way with words (much to the chagrin of the translator at times!) and a vast knowledge of Lutheran hymnody which he brings to bear. Most interesting and important, of course, is the way Herberger brings out the Gospel everywhere, even in the most unexpected places.
Herberger finds Jesus in every part of Genesis, the first book of the Old Testament. The title of every devotion begins with the name "Jesus." Is he overreaching?
This is just one aspect among many that I love about these volumes. He might well be accused of being overly enthusiastic, as if he were wearing Jesus-tinted glasses. But if we look at his first chapter, Herberger provides a clarification and defense of his approach in what is revealed more or less to be a response to a challenge by Luther echoing the words of Jesus, "Search the Scriptures." After laying out a defense of the doctrine of sola Scriptura and the preeminence of the Word of God, Herberger cites Luther: "The Bible is like a great, dense forest where there is no tree that I have come up against and not asked: 'What is it?' " Herberger took this idea and ran with it. At the same time, he clarifies that he is not merely allegorizing:
You should not imagine that I will show you Christ in common, everyday allegories . . . devised by human reason, as Origen did. For the easier something is to build up, the easier it is to tear down. Rather, I will tell you about Jesus our Redeemer in beautiful and memorable mysteries not based on human wisdom but on the clear testimony of the Holy Spirit in Scripture.
He is further supported in this endeavor by Jesus' own words: "The Scriptures bear witness about Me" (John 5:39) and "Moses wrote of Me" (John 5:46). The fact that these meditations all begin with Jesus helps to remind us in our reading and contemplation that Jesus is the source, author, and purpose of the text. This, I think, is the best framework for our mind as we read other parts of Scripture, listen to it read on Sunday morning, and as we go about our daily lives and various vocations.
What new insights did you gain from translating these books?
I've learned a lot about translating very clever plays on words—especially how difficult it is! But more important, it was a real blessing to be immersed in this faithful, devout text day by day. My translation work has been my devotion at the same time. One of the things that made a strong impression on me early on was the connection between God's speaking and Jesus as the eternal Word, which I've then been able to apply in reading other parts of Scripture. Another great thing about Herberger's approach is his ability to collect the thoughts of the meditation into brief, heartfelt prayers, and that has given me a good model for doing the same in my devotions as I "pray the Bible." Another feature that I like is his in-depth examination of the Genesis genealogies. As a contrarian kind of kid, I was always interested in defending Old Testament genealogies as something interesting and not "boring" or "superfluous," even if I was always at a loss as to how to do this. To my delight, Herberger has a way of making them interesting, comforting, and connected (whether for noble or ignoble reasons) to Jesus.
Can you provide an example of one of your favorite parts of these Genesis volumes?
Herberger has so many beautiful passages. One I like early on is his contemplation of the tree of life:
. . . [W]hoever would have the tree of life must look for it in Christ, and in His cross, merit, and benefits. For this image in Genesis is explained by the Prophets and the New Testament in just this way. Solomon says, "Wisdom," that is, Jesus Christ, who was made to us wisdom from God (1 Cor. 1:30), "is a tree of life" (Prov. 3:18); and, "The fruit of the righteous," that is, Jesus Christ (Is. 53:11; Jer. 23:5), "is a tree of life" (Prov. 11:30). As He was being led away from Jerusalem, Christ said, "For if they do these things in the green tree, what will be done in the dry?" (Luke 23:31). Here our Lord compares Himself to the succulent, green tree of life. And that we might see this even more clearly, He had Himself stretched out on the cross like the blessed fruit of the tree of life, in the very place in which, ages before, the tree of life and the tree of death had stood, to the end that mankind's sins should be blotted out and extinguished right where they had entered the world. Luther puts Christ's cross and the tree of the knowledge of good and evil in the same place: . . . In Revelation 2:7, Christ's merit is pledged to believers as follows: "To him who overcomes, I will give to eat of the tree of life, which is in the paradise of God." And again, [in Revelation 22:2], the tree of life stands on either side of the crystal-clear river, and its leaves are for healing. Here in the final chapter, the Christian's state of eternal bliss is described. And then it says, "Blessed are those who keep His commandments, so that they may have the right to the tree of life" [v. 14]. This should all be understood as meaning "the benefits of Jesus Christ."
 Dear Lord Jesus, You are the true succulent, green Tree of Life. Let me be grafted into You like a branch, that in life and death I may be quickened and strengthened by You. O Lord Jesus, let my heart be Your soil and foundation in which You are deeply rooted, that I may always have shade and shelter in You.
How can people use the two volumes of The Great Works of God?
The books are remarkably well-suited to private devotions at home—and that was most likely the intent when Herberger published them. I find it good to read 1–3 chapters as a devotion, depending on length. However, I would also see a benefit for pastors who could use them for a Bible study or a Sunday School class on Genesis. The volumes would provide a way to approach the text and to foster discussion. Pastors and laypeople alike could use them as a source for prayers. In addition, pastors have also told me that they find Herberger's Christ-centered insights useful when writing sermons.
How do you hope these books will benefit the Church?
I pray that they will strengthen the Church's understanding of Scripture, as well as her devotion to and reliance on Scripture and its Author, Jesus. With all of the modern world's persistent attempts to undermine Scripture, and especially its account of creation and of the order of creation, Herberger's reminder of the central focus of Scripture and the Christian faith undergirds the continuity and reliability of Scripture.
These two volumes cover the Book of Genesis. What else did Herberger write?
A fairly prolific author, these books on Genesis are only the beginning of a larger commentary on the first eight books of the Bible (Genesis through Ruth). Unfortunately he didn't get farther. With the advent of wars, fires, and plagues, he was more than a little distracted. However, he was able to write a commentary in a similar vein on the first twenty-three or so Psalms, a work finished by his son. Other popular works include a commentary on Sirach (Ecclesiasticus) in ninety-five sermons, his long beloved "Heart Postils" on the Epistles and Gospels of the church year (some of which appear in Treasury of Daily Prayer), several volumes of funeral sermons called Trauer-Binden ("Mourning-Bands"), a devotion on the events of Good Friday called Passion-Zeiger ("Passion Clock"), and the list goes on and on.
What is your next translating project?
Where do I start to answer this? While I'd like to work on more of Herberger's writings someday, I've been kept amply busy with a number of other projects. First, I finished a translation of Walther's hymnal, which was an exciting project to pull together: lots of great hymns—some familiar and others unfamiliar to English-speaking Lutherans. It has been an honor to be able to lend a hand translating some sermons of Luther's for the expansion of the American edition of Luther's Works. I'm also pleased to announce that I'm working on a translation of Johann Spangenberg's Postil, a sort of question-and-answer look at the readings of the church year (what we call today the historic one-year lectionary). It seems that Spangenberg's work was popular in the church for a long time, going through several editions.
Matthew Carver, MFA, is a translator of German and classical literature. He resides in Nashville, TN, with his wife, Amanda, where they pursue interests in art, orthodox Lutheran theology, liturgy, and hymnody.
For a limited time, Concordia Publishing House is offering both volumes at a special combination price of only $49.99 (you save more than 40%). Click here to take advantage of this special offer today.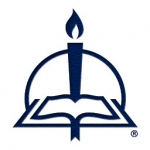 Dawn Mirly Weinstock has been with Concordia Publishing House for 25 years and has served as a production editor for professional and academic books for more than 10 years. Her projects have included Luther's Works, Johann Gerhard's Theological Commonplaces, and the writings of Hermann Sasse, C. F. W. Walther, and many others.