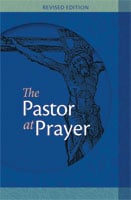 George Kraus' classic The Pastor at Prayer has been revised and is again available from Concordia Publishing House. Kraus' devotional is a Lutheran, pastoral, devotional prayer guide, centered in the Scriptures and the Lutheran Confessions. Used each day, The Pastor at Prayer will help form and sustain meaningful time in Word and prayer, the foundational tools of faith and life for those whose professional calling is that of undersheperd in the Church.
The revised edition features new fifty-two week schedules for reading the Scriptures and Confessions, updates to coordinate with Lutheran Service Book three-year and one-year lectionaries and resources, and updating the language of the prayers.
What Others Are Saying
"The Pastor at Prayer is a faithful resource that has shaped the devotional life of LCMS pastors for generations. How wonderful to see it refreshed and offered anew. Those of us who cut our devotional teeth on Kraus will be happy to see a delightful blend of old and new."

—Rev. Bart Day, Executive Director of National Mission,
The Lutheran Church—Missouri Synod


"What a great joy to have Kraus' classic Pastor at Prayer updated and revised for a new generation! Keyed to LSB and the Treasury of Daily Prayer, this little volume will be a huge blessing to today's pastors as they seek to grow in their life of prayer. Yet another CPH homerun!"

William Weedon, LCMS Director of Worship
and Chaplain of the International Center

"I learned to appreciate George Kraus' The Pastor at Prayer while at seminary. It helped me establish a pattern of personal and pastoral prayer for the people of my parish that I practice to this day. Just thirteen years after its publication, it was challenging to find a copy. I rejoice that it is back, freshly and gently updated for a new generation for use in conjunction with the English Standard Version of the Bible, Lutheran Service Book, and Concordia: The Lutheran Confessions. The Prayers of the Day are supplemented with the classic sermon collects by Veit Dietrich. Pastors will benefit from the rich devotional life provided by The Pastor at Prayer and its liturgical, Christocentric, Church Year focus. Congregations served by such pastors will be fed rich feasts of God's Word by men who are fed by the Good Shepherd, the Good Pastor, Jesus Christ Himself."

Rev. Paul J Cain,
Immanuel Lutheran Church, Sheridan, Wyoming
Editor of Liturgy, Hymnody, and Pulpit Quarterly Book Review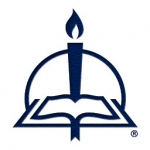 At CPH since 2003, Laura Lane is an editor for the professional book team. She has worked on numerous titles for the adult consumer and church professional markets, including The Lutheran Study Bible (CPH 2009) and The Apocrypha: The Lutheran Edition with Notes (CPH 2012).