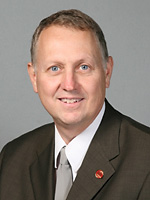 We are anxiously awaiting the arrival of the thirty-first volume in the Concordia Commentary series, 1 Samuel, written by Dr. Andrew Steinmann. In addition to being a prolific author (this is his fourth commentary in the series and only one of many other books he has written), Dr. Steinmann is also the Distinguished Professor of Theology and Hebrew at Concordia University Chicago. Read the Q&A below to find out more about Dr. Steinmann, his ministry, and his newest commentary.
---
Tell us about yourself.
Besides being a professor, during my ministry I have also served as a parish pastor, a Bible translator, and a nursing home chaplain. While I enjoy teaching in general, I must admit that my favorite subject to teach is Hebrew.
I am married, and my wife, Rebecca, is a clinical nurse specialist in the emergency department at Ann and Robert H. Lurie Children's Hospital of Chicago. She also is a published author, having edited or contributed to important emergency nursing textbooks and curricula. She is a fellow of the Emergency Nurses Association. Together we enjoy traveling and bird watching.

I have two grown children. My son is the principal at Lutheran High School East in Cleveland Heights, Ohio. My daughter-in-law is a teacher at Bethany Lutheran School in Parma, Ohio. They have given us two delightful granddaughters.

My daughter is an accountant for the Defense Accounting and Finance Service (US Department of Defense) in Cleveland, Ohio. My son-in-law works at Lincoln Electric in Cleveland.
Why did you go into the ministry?
For the longest time, I tried not to go into the ministry. I studied chemical engineering at the University of Cincinnati and received a bachelor's degree in 1977. However, I came to the realization that I wanted to be able to serve God's people though the proclaiming of Christ and His love for all people. So, for this reason I decided to study for the ministry. I don't regret having studied engineering, but I'm very happy that I've been able to serve many years in the Holy Ministry.
How did you become interested in 1 Samuel?
Before being asked to write this commentary, I cannot say that it had been a major subject of my attention as a scholar. However, during the two or more years that I spent preparing to write, through study of the book and of what others had written about it, I came to appreciate the literary artistry in this book and was fascinated by how the author used this artistry to convey his message about God's love for His people.
Have any events in your life and ministry helped you gain insight into this portion of Scripture?
Every third year since I have been at Concordia Chicago, I teach an advanced class on the historical books of the Old Testament. I think the exploration of 1 Samuel with my students during this course has helped me understand more fully what it contributes to the overall message of the Scriptures. I think I may have gained more from those classes than my students did!
What was the best part about writing this commentary?
The best part was that Concordia Publishing House awarded me a grant that, combined with a sabbatical from Concordia Chicago, allowed me to spend fifteen consecutive months working on this commentary. To be able to have a nearly uninterrupted extended period of time writing allowed me to delve deeply into the text of 1 Samuel, grapple with the difficulties it presents at times for interpreters, and think about its application to the lives of Christians today.
What was the worst part?
Without a doubt, the worst part of writing a commentary on 1 Samuel was dealing with the issue of the text—what was the original text? The ancient versions of the Book of Samuel raise questions about the words the author originally wrote, more so than for any other book of the Old Testament (and perhaps any book in the New Testament as well). While I enjoy delving into these matters, the Book of Samuel presents so many of these challenges that at times it becomes tedious to work through all of them. Throughout the commentary's Textual Notes, I offer my solutions to most of these thorny issues.
What unique contribution does your commentary make?
I believe its contribution is to point to 1 Samuel's depiction of God's work for all humanity. As I say in the author's preface: "[The Book of Samuel] is a record of God's love and mercy toward Israel and ultimately toward all humankind. The author of Samuel does not often place overt theological analysis of the narrative into his work. The challenge for readers is to understand the theological thrusts of his writings, his often subtle messages of God's Law and God's gracious Gospel. I have attempted to draw these out in this commentary."
What are the most important biblical passages covered in your commentary, and why are they so important?
There are three that stand out to me:

1 Samuel 2:1–11—Hannah's prayer. This prayer introduces much of the theological thrusts of the rest of the book. It is echoed in 2 Samuel 22 and 23:1–7 as well as Psalm 113 and Luke 1:46–55, 67–79; moreover, its final verse points to Christ.

1 Samuel 2:27–36—The prophecy against Eli's house. This is important not only because it demonstrates that God holds His ministers responsible for their behavior in their office, but also especially because it is a prophecy that points forward to Christ as our great High Priest.

1 Samuel 28:3–25—Saul and the medium at En-dor. This passage highlights the worst of Saul's behavior, pointing forward to his faithless suicide and backward to the previous times he had failed to heed God's Word through the prophet Samuel. As such, it is a vivid reminder of the importance of the Word of God as a reliable and trustworthy guide for all Christians.
How do you hope your commentary will influence the ministry, preaching, and teaching of pastors?
Often 1 Samuel is treated as little more than a history of Israel. I hope, instead, that this commentary will help pastors see the grace of God in this book and enable them to share it with their congregations.
What do you see as your legacy to the church?
It is always perilous to judge one's own legacy or what it ought to be. If it is God's will, I would like to have it be a legacy of showing others how the Scriptures, especially the Old Testament, point to Christ as our only true hope for this life and the life to come.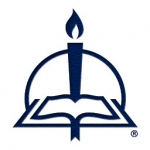 At CPH since 2009, Sarah Steiner was a production editor for the professional and academic book team. She worked on many academic titles, including coordinating the peer review books, and also helped out with Bible resource projects.