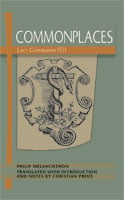 Martin Luther called Philip Melanchthon's most important work, Commonplaces: Loci Communes 1521, worthy of immortality. This lively, accessible English translation by Christian Preus includes an introduction that delves in to the history of this important contribution to the Reformation movement, as well as extensive footnotes that explain the people and concepts used by Melanchthon to explain the Gospel.
Praise for Commonplaces: Loci Communes 1521
This book takes us back to the early stages and to the heart of the Reformation, so it is just wonderful that it has now once again become so accessible. The translation is as fresh as the content of the Loci of 1521, and that makes it just the kind of material we need for teaching and learning. Melanchthon's book has been fundamental for church and theology in the Lutheran as well as the Calvinist tradition. And both will see through this new edition how relevant this reformer and his work still are today.—Herman Selderhuis (Director Refo500, Professor of Church History, Theological University Apeldoorn)

Christian Preus provides helpful historical and theological contextualization to the Loci Communes of Philip Melanchthon in his introduction. With the text itself, he gives us a clear, modern translation that both improves on the work of past translators and also includes judicious scholarly commentary. This is a welcome and useful tool for modern students of the Reformation.—Dr. Günter Frank (Director of the European Melanchthon Academy)

The lucidity that marked the first version of Melanchthon's Loci communes is captured in this expert translation by a scholar equally expert in the nuances of humanist Latin and the principles of evangelical theology. Preus brings modern readers into contact with Melanchthon's brilliant early work, augmenting his clear translation with helpful annotations and the perfect introduction to Melanchthon's life and thought.—Ralph Keen (Schmitt Professor of History, University of Illinois at Chicago)
Melanchthon's Commonplaces: Loci Communes 1521 is available now.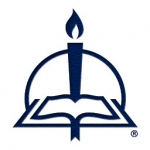 Dawn Mirly Weinstock has been with Concordia Publishing House for 25 years and has served as a production editor for professional and academic books for more than 10 years. Her projects have included Luther's Works, Johann Gerhard's Theological Commonplaces, and the writings of Hermann Sasse, C. F. W. Walther, and many others.