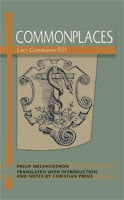 Arguably, Philip Melanchthon's most important work, Commonplaces: Loci Communes 1521 is the first Lutheran work of "systematic theology," providing a thoughtful yet succinct summary of the Word of God. In these pages, Melanchthon explains the central themes of Scripture, following the outline of the Book of Romans. This lively, accessible English translation includes extensive, helpful footnotes that explain the people and concepts used by Melanchthon to explain the Gospel. Also included are a Scripture index and an index of subjects and names. Translator Christian Preus provides an extensive historical introduction, delving in to the history of this important contribution to the Reformation movement.
Melanchthon's Commonplaces: Loci Communes 1521 is available for purchase.
Luther on Melanchthon's Loci Communes
"Philip Melanchthon's invincible little book on Loci Theologici in my judgment is worthy not only of immortality but even of the Church's canon." (Bondage of the Will [1525], WA 18:601)

"There's no book under the sun in which the whole of theology is so compactly presented as in the Loci Communes. . . . No better book has been written after the Holy Scriptures than Philip's." (Table Talk, no. 5511, LW 54:440)
Reformation Writings by Melanchthon Available from Concordia
Commentary on Romans (trans. Fred Kramer)
The Augsburg Confession (offprint from Concordia: The Lutheran Confessions)
The Chief Theological Topics: Loci Praecipui Theologici 1559 (trans. J. A. O. Preus)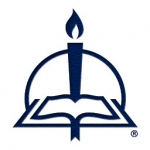 Dawn Mirly Weinstock has been with Concordia Publishing House for 25 years and has served as a production editor for professional and academic books for more than 10 years. Her projects have included Luther's Works, Johann Gerhard's Theological Commonplaces, and the writings of Hermann Sasse, C. F. W. Walther, and many others.