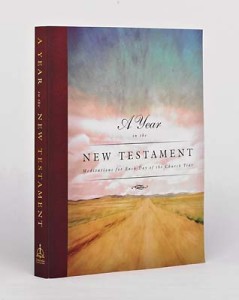 Psalmody: Psalm 102:13–17
Additional Psalm: Psalm 85
Old Testament Reading: Isaiah 2:1–22
Additional Reading: Isaiah 3:1–4:6
New Testament Reading: 1 Peter 1:13–25
Prayer of the Day
Stir up our hearts, O Lord, to make ready the way of Your only-begotten Son, that by His coming we may be enabled to serve You with pure minds; through the same Jesus Christ, our Lord, who lives and reigns with You and the Holy Spirit, one God, now and forever. (L02)
Meditation
Upon a person's death, his assets are generally divided among his family members. His spouse along with his children will receive certain portions of his estate as stipulated by his will. These portions are usually referred to as inheritances.
In 1 Peter, the apostle speaks not of a good inheritance but of a tragic one. Peter writes about "the futile ways inherited from [our] forefathers." Peter here is referring to the doctrine of original sin. Our forefather Adam has left us all an inheritance—not of blessing, but of slavery to the futile ways of wickedness.
But there is hope. For before there was Adam and his iniquitous inheritance, there was Jesus, who "was foreknown before the foundation of the world." And not only does Jesus come before us and all creation, He and His Word also remain long after us, as Peter quotes: "The Word of the Lord remains forever."
As the one who comes before us and remains after us, Christ redeems us so that we may remain with Him into all eternity. He ransoms us "from the futile ways inherited from [our] forefathers, not with perishable things such as silver or gold, but with [His] precious blood . . . like that of a lamb without blemish or spot."
When you buy a diamond, the jeweler will encourage you to consider three C's: color, clarity, and cost. Do you want your diamond to be perfectly colorless or is a little yellow okay? Must your diamond be flawless or are minor inclusions acceptable? And, of course, how much money would you like to spend?
When it comes to Jesus, He is "without blemish or spot." His life was perfectly uncolored by sin. His clarity of purpose was flawless as He carried out His Father's mission. And His value? Priceless. This is why He can ransom us from our futile ways. For no sin can accrue a debt larger than the value of the perfect and precious blood of Christ.
Peter concludes his thoughts on the infinite worth of Christ with a reminder: "And this word is the good news that was preached to you." The Greek noun for "word" is rhema, referring to a "spoken word." Hence this word of which Peter speaks is not just to be read, it is to be preached. It is to be proclaimed. It is to be shared. And so we continue to preach, proclaim, and share this word.
---
From A Year in the New Testament: Meditations for Each Day of the Church Year, pages 351–52 © 2010 Concordia Publishing House. All rights reserved. ESV®
The Prayer of the Day is from the Lutheran Service Book Collects of the Day © 2006 Concordia Publishing House. All rights reserved.
To order A Year in the New Testament, please contact CPH at 800-325-3040 or visit www.cph.org.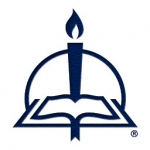 At CPH since 2009, Sarah Steiner was a production editor for the professional and academic book team. She worked on many academic titles, including coordinating the peer review books, and also helped out with Bible resource projects.