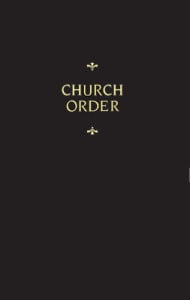 For the first time in English, pastors, scholars, and historians can explore a crucial text in the process of the ongoing reformation of the German churches. The 1569 Braunschweig-Wolfenbüttel Church Order (Chemnitz's Works Vol. 9) was prepared by Martin Chemnitz and Jacob Andreae, two men who would go on to craft the Formula of Concord. This Church Order reveals not only what those who confessed the Augsburg Confession believed, but how the Lutheran Reformation put that faith into action and handed down the faith by means of orderly worship, church governance, and education. In a modern context, this volume's combination of doctrine and practice may provide new solutions for the church's challenges regarding Christian education, formation of Christians who stand in their confession against worldly influences, and congregational leadership.
This work consists of two parts: the Body of Doctrine and the Agenda (or Church Order). The Body of Doctrine is a precursor to the Formula of Concord (1577). The Agenda deals with numerous topics, such as:
Order of liturgy for Sundays, weekdays, and other services and pastoral functions
Prayers
Liturgical music
Call process for pastors
Church governance
Marriage and divorce
Schools
Alms and church-sponsored social welfare
Features include:
Snapshot of school and church life in the territorial church led by Chemnitz, a main author of the Formula of Concord
Ancient worship music and chant set to modern musical notation
"Luther, the Confessions, and Confessors on Liturgical Freedom and Uniformity" by the Rev. Matthew C. Harrison, president of The Lutheran Church—Missouri Synod
Endorsements

"This Church Order is the summation of the church orders emanating from Wittenberg that preceded it, both theologically and practically. On the other hand, it proved influential on later Lutheranism, not least its music, since it was for the liturgies of this Church Order that Michael Praetorius composed an enormous amount of music that was so influential on subsequent generations, and beyond."
Dr. Robin A. Leaver
Visiting Professor, Yale Institute of Sacred Music and Queen's University, Belfast
Emeritus Professor, Westminster Choir College, Princeton
General Editor, Yale Journal of Music and Religion

"In the sixteenth century, each Lutheran territory and city had its own 'church order' containing standards of doctrine and practice. Hardly any have appeared in English before now, and the editors could not have chosen a better one to translate. . . . It is moderate and balanced, reflecting the practice of most German Lutheran churches. And it shows us how Lutherans adapted the liturgy to varying circumstances in ways that retained its essence. It is, in short, a reliable guide for today's churches to early Lutheran practice."
Dr. Joseph Herl
Professor of Music, Concordia University, Seward, Nebraska
"While many church orders have been available in German-language editions, English-language readers will be grateful to this superb team of translators for making available this important church order, thus allowing twenty-first-century Lutherans to observe our forebears grappling with questions that are no less significant today."
Dr. Daniel Zager
Eastman School of Music
To order Church Order, please contact CPH at 800-325-3040 or visit www.cph.org.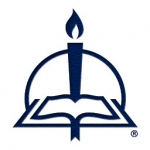 Dawn Mirly Weinstock has been with Concordia Publishing House for 25 years and has served as a production editor for professional and academic books for more than 10 years. Her projects have included Luther's Works, Johann Gerhard's Theological Commonplaces, and the writings of Hermann Sasse, C. F. W. Walther, and many others.