Blessed Father, on this sacred day I remember the glorious resurrection of Your Son, Jesus Christ, my Lord. By His death and rising to life I am counted a forgiven sinner and worthy to stand in Your presence. Now fill my heart with an extra measure of Your Spirit as I prepare to worship in Your house. In prayer, in Scripture, in Eucharist, in song, in sermon, in all acts of worship may I lead Your people in a closer walk with You this day; through Jesus Christ, who with You and the Holy Spirit is one Lord and one God now and forever. Amen.
---
From The Pastor at Prayer, page 5 © 2014 Concordia Publishing House. All rights reserved.
To order The Pastor at Prayer, please contact CPH at 800-325-3040 or visit www.cph.org.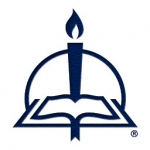 At CPH since 2009, Sarah Steiner was a production editor for the professional and academic book team. She worked on many academic titles, including coordinating the peer review books, and also helped out with Bible resource projects.