The 1586 Colloquy of Montbéliard should not have been forgotten. Here we see what the real issues were between classic Lutheranism and classic Calvinism. This was a formal religious colloquy, a discussion of difference in religion between the leading Lutheran and Reformed churchmen of the day: Jakob Andreae (1528–1590) and Theodore Beza (1519–1605).
Princes and noblemen attended. Chancellors gave orations. But it really came down to two men talking about the most important things of all: God, the saving will of God, Jesus Christ, and the mysterious, gracious presence of Christ in the sacraments. Here there are speeches, summaries, position papers, replies, reasons.
The selection below discusses the reformation of Temples, Images, and Organs. Christians of the sixteenth century commonly called their church buildings "temples," because they are the places where God dwells through the means of grace, and in which His people gather to praise Him and receive His grace. Here the Lutherans and Reformed discuss worship, with its music, art, and architecture. If the worship of the saints occurred in church buildings inherited from the Middle Ages, what must be done to make it a place fit for Evangelical (Gospel-centered) worship? Here both sides take seriously the locational holiness that must befit Christian worship; Christianity and its worship is corporate and located in places. But how radical does the break from Catholic antiquity have to be?
The differences between Lutheranism and Calvinism were, and are, real and important, but this Colloquy also shows where the two sides agreed. In order to avoid mischaracterizing classic, confessional Lutheranism and Calvinism, the Colloquy of Montbéliard should be required reading.
Fill out the form below to download a free selection from Lutheranism vs. Calvinism. This book will be available for purchase on October 31, 2017.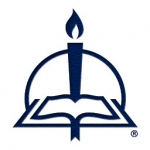 At CPH since 2006, Benjamin Mayes has served as the managing editor for Luther's Works: American Edition, the general editor for Johann Gerhard's Theological Commonplaces.