As the Supreme Court continues deliberations regarding same-sex marriage, we offer this excursus from Gregory Lockwood's commentary on 1 Corinthians. Here Dr. Lockwood speaks about Scripture's view of homosexuality and how the Christian should respond in love.
[Scripture's condemnation of homosexuality] seems intolerably harsh to our modern culture. Attempts to promote "gay" and lesbian "rights" have persuaded many, even in the Christian church, that the homosexual lifestyle is a culturally acceptable alternative to heterosexual relationships. The movement has been fueled by the rise of negative critical attitudes toward the Scriptures.[1]
In response to modern rejection of the biblical word on homosexuality, this excursus has focused on the need to take the divine Word at face value. However, none of the above justifies the abuse of homosexuals and "gay bashing," let alone murder. Rather, our awareness of the way the Scriptures expose the spiritual danger in which the homosexual stands should lead us to adopt a pastoral approach. The last thing the suffering homosexual may need is any further application of the Law; often he will already be painfully aware of his sin. Sensitive pastoral care will involve assuring the homosexual person "that the pastor is speaking to him or her out of love and acceptance (but not approval),"[2] avoiding anything that smacks of pharisaic condemnations, keeping lines of communication open for Law/Gospel ministry, opening opportunities for confession and absolution, and above all, making sure "that the proper understanding and reception of the Gospel is the key and goal."[3]
A distinctive contribution of 1 Cor 6:9–11 to this discussion is that after the list that includes "catamites" and "sodomites" (6:9), Paul includes the phrase "and such were some of you" (6:11). Apparently some of the Corinthian Christians had been practicing homosexuals before their conversion, before they were "washed … sanctified … justified" (6:11). In the modern era some have argued that it is not possible to truly change one's sexual orientation, perhaps even because of a genetically determined predisposition. But Paul's statement implies that a true transformation did take place; those who had been homosexuals were so no longer. Paul does not say whether this means they no longer had any homosexual thoughts or desires, but their actual behavior no longer included any homosexual activity. One might speculate that the former "adulterers" (6:9) may still have had adulterous desires, even as former "thieves" (6:10) might still have suffered from avarice. Sinful inclinations and desires will remain part of human existence as long as we remain in this fallen state (cf. Romans 7).
But the Gospel provides God's resurrection power to live a new kind of life. Baptized into Christ's death and resurrection, the Christian is called to put to death the old Adam so that the new person of faith may come forth and govern his daily life as a member of the body of Christ (Romans 6; 1 Cor 12:13). The Christians in Corinth who had been homosexuals but were so no longer stand as examples of the Gospel's power to change lives.
[1] Cf. A Plan for Ministry to Homosexuals and Their Families (The Task Force on Ministry to Homosexuals and Their Families, The Lutheran Church—Missouri Synod, 1999), 20: "[Some] active church members who are not troubled by their homosexual behavior … justify or rationalize their behavior by ignoring or distorting what the Bible says."
[2] A Plan for Ministry, 11.
[3] A Plan for Ministry, 15.
---
From 1 Corinthians (Concordia Commentary series), pages 208–9 © 2000 Concordia Publishing House. All rights reserved.
To order 1 Corinthians, please contact CPH at 800-325-3040 or visit www.cph.org.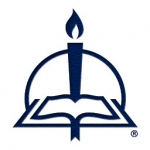 At CPH since 2003, Laura Lane is an editor for the professional book team. She has worked on numerous titles for the adult consumer and church professional markets, including The Lutheran Study Bible (CPH 2009) and The Apocrypha: The Lutheran Edition with Notes (CPH 2012).