In the following excerpt (part 1 of 3) from the newest volume in the Concordia Commentary series, Ephesians, Thomas Winger expounds on the biblical view of marriage and subordination to Christ as described by Paul in Ephesians 5. Ephesians will be available in print in just a few weeks. You can preorder your copy today on cph.org or subscribe to the entire series.
Marriage in the Ancient World: The Countercultural Nature of Paul's Words
Every pastor who has conducted a wedding can attest to the great anxiety that is engendered by the reading of Ephesians 5 or the use of traditional marriage vows based upon it. In the last half century particularly, the church has been under siege from a society that views the biblical teaching with contempt, and those faithful pastors who still teach a distinction of roles within the marital relationship find themselves ever more lonely as their ranks on the church's ramparts steadily thin. But the worldly portrayal of the church as clinging stubbornly to an outdated and unfashionably conservative view of marriage is open to serious objection. It is darkly humorous to quote the observation of the Lutheran commentator George Stoeckhardt from more than a hundred years ago: "These words … may not seem palatable to modern ears, but no pastor should stoop to surrender these words for the sake of pleasing the whims of our modern generation."[1] Did Paul in Ephesians 5 simply parrot uncritically the misogynist sentiments and patriarchal structures of his cultural context? Is the headship of the husband to be doffed and laid aside like the culturally contingent head coverings of 1 Corinthians 11? Or were his words as countercultural in the first-century Greco-Roman Empire as they are today?
Certainly Paul was not a social revolutionary, and his words concerning marriage, family life, and slavery demonstrate that he was not primarily concerned with the agendas of various liberationists today. Yet, there is evidence within the NT itself that Paul was not simply reiterating the social norms he had inherited. His measured advocacy of remaining single and temporary celibacy within marriage in view of the impact of Christ and his imminent return (1 Corinthians 7) was not entirely consistent with Rabbinic Judaism's unwavering commitment to marriage and likely puzzled Greeks and Romans, who saw marriage as a civic duty and were at the same time generally libertine in their sexual lives. While his teachings on the headship of the husband and the subordination of the wife would have raised few eyebrows in the ancient world, his exhortation to the husband to love his wife and sacrifice his very life for her finds few parallels in ancient thinking and demonstrates that while the ink was still wet on the papyrus, Paul's words were already somewhat countercultural.
Our exegesis has shown that Paul is not simply repeating classical opinions like that of Aristotle, although Ephesians 5 has sometimes been misinterpreted along these lines:
Hence it is manifest that all the persons mentioned have a moral virtue [ἠθικὴ ἀρετή] of their own, and that the temperance [σωφροσύνη] of a woman and that of a man are not the same, nor their courage [ἀνδρεία] and justice [δικαιοσύνη], as Socrates thought, but the one is the courage of command [ἀρχική], and the other that of subordination [ὑπηρετική], and the case is similar with the other virtues.[2]
Paul's line of argumentation does not proceed from judgments about the fitness of man to lead and of woman to follow. He offers no commentary on the strength or weakness of either sex. He does not repeat ancient opinions, so offensive to modern ears, that describe a wife as the husband's sexual slave, as his plaything, or merely as fertile soil for the implantation and nurture of children. In fact, it would be a mistake to suggest that there was even a universal cultural opinion on marital relations to which Paul might have conformed himself. For there were as many marriage customs in ancient times as there were societies, and the legal rights and responsibilities of men and women varied enormously. A Roman married woman, for example, could be legally subordinate to her father or her husband—not both at the same time—or even legally independent.[3] Thus, in Ephesus there would have been different opinions on what made a good marriage: "In the ancient world a variety of concepts co-existed with or followed upon one another regarding the position of women and the order and purpose of marriage. … Certainly the Ephesians knew of more than one custom-sanctioned or literally documented, traditional or revolutionary, attitude to women and marriage."[4] It is time once and for all to set aside the myth that Ephesians 5 is the meek repetition of the hidebound traditions of a patriarchal, misogynist era.
[1] Stoeckhardt, Ephesians, 248. The original German text was published in 1910.
[2] Aristotle, Politics, 1:1260a (trans. H. Rackham, LCL); see also Aristotle, Politics, 1:1254b; 1:1259b.
[3] See Gibson, "Ephesians 5:21–33 and the Lack of Marital Unity in the Roman Empire." In Paul's day divorce was common and successful marriages were on the decline (Gibson, 166–67). In contrast to Judaism, both Roman and Greek women could initiate divorce against their husbands and had considerably more independence (163). Paul's proclamation of wifely subordination could therefore have been quite countercultural:
Therefore this statement by Paul to wives would have been understood by them as meaning they were to enter into a type of marriage in which a wife submitted to her husband rather than her father, and that she was not to follow the trend of the "New Woman" in allowing her newly achieved emancipation to lead her to adopt an independent identity separate from her husband. In the new οἰκονομία [ordered household] of God, she should favor a relationship with her husband that promoted unity, rather than obstructed it. (Gibson, 175)
[4] Barth, Ephesians, 2:658–59. The notion that Ephesus was a bastion of feminism (such that Paul's comments on the role of women in Ephesians 5 and 1 Timothy 2 should be restricted to situations where women are exalting themselves over men) is carefully deconstructed by Baugh, "A Foreign World: Ephesus in the First Century."
---
Some footnotes have been omitted.

From Concordia Commentary: Ephesians, pages 633–35 © 2015 Concordia Publishing House. All rights reserved.

To order Ephesians, please contact CPH at 800-325-3040 or visit www.cph.org.

Click here to learn more about the Concordia Commentary Series.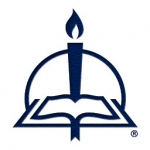 At CPH since 2009, Sarah Steiner was a production editor for the professional and academic book team. She worked on many academic titles, including coordinating the peer review books, and also helped out with Bible resource projects.