We caught up with author Criag Parton to talk about his latest book Religion on Trial, how being a lawyer helps with his wiritng process, and the importance of thinking critically and logically about Christianity.
What kind of reader were you thinking of when writing Religion on Trial?
Someone either undecided about competing religious claims or skeptical about them all. The main characteristic the book is designed to speak to is those open to evidence and willing to go where the facts lead them.
How did practicing law help you write this book?
I live in an environment where facts are critical and where interpretations are only as good as the evidence to back them up. My daily working environment is the world of adversarial positions being played out to a verdict and the challenging of ideas and positions based on facts and evidence. Christianity ends up being appealing to the legally trained because of its objective claims to an event happening, that if that event did not happen the whole religion is a fraud. A number of legally trained persons throughout history have taken up that challenge and actually walked into the Christian faith as a result of an open-minded review of the evidence for the resurrection of Jesus Christ.
Why did you choose to examine religions other than Christianity?
There are a lot of religions out there that claim that ultimate truth is on their side. We can't be naive about this and ask people to start with Christianity "because it says its true" and "because we know it is true." Many religious positions say the same thing—they just use another source other than the Bible. What is the serious inquirer to do in this case—alphabetize religions and start with religion A and see if it is true? And what criteria for analyzing the truth of a religious claim are we going to use anyway? When you do some work in this area you shortly find that 98 percent of religions provide utterly no basis for affirming or contradicting them—they just make claims to impact you in an interior way that works and is satisfying. One is reminded of the comment by physicist Wolfgang Pauli made in the margin of a colleague's paper: "This isn't right. . . . It isn't even wrong!" There is something worse than being wrong in making a religious claim and that is making statements that are incapable of being either verified or falsified. Christianity alone stands or falls on the truth (or disproof) of the resurrection. If the resurrection did not occur, the religion is a fraud.
Would you encourage believer and non-believer to cross-examine religion for themselves?
Yes, but with a caveat: I would have them apply the same reasoning they use to select a surgeon for important surgery they are contemplating and to apply that reasoning to the claims of Christianity.
What advice would you give to a reader who might be struggling with his faith and beliefs?
Your questions have been asked before and answered in the past—you are not alone! And getting answers to your questions are critical. My book The Defense Never Rests: A Lawyer Among the Theologians (CPH 2015) has an appendix with an extensive booklist that addresses many of the questions raised by sensitive thinkers who are both Christians and non-Christians. Start there. Also, at least think about joining us at the Academy of Apologetics in Strasbourg in 2019 (www.apologeticsacademy.eu) where all attendees will be able to get their questions answered in a stimulating environment and within a stunning international atmosphere. We specifically carve out Q&A sessions during the Academy where the attendees are encouraged to ask any and all questions about issues that are bothering them or for which they need more depth in responding to.
What was the most interesting part about writing Religion on Trial?
The section on the impact of Christianity on the arts, medicine, education, music, and the history of science, and on providing a defensible basis (and in propositional form thus avoiding the vagaries of "social justice" advocates) for human rights activities was particularly interesting for me. It answers the question of who cares whether Christianity is true if it makes no earthly difference.
Why is it so important that we think critically and logically about Christianity?
I have talked to scores of parents desperate to know why their son or daughter (who got an A in catechism class) walked out of the faith after one year at the secular college. They never saw that merely knowing what you believe in a secular society must be linked to knowing why you believe it. To ignore or disparage apologetics (as we essentially do in our seminaries and in our churches) in this moment in history is to reject the apostolic model of contending for the faith (Jude 3) and giving an answer to all who ask (1 Peter 3:15).
---
Learn more about examining religious truth claims in Craig's book.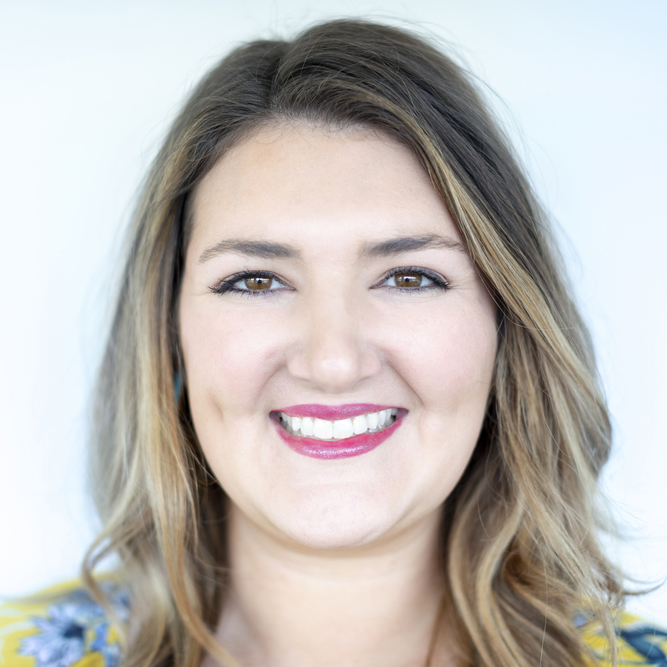 Lindsey Martie joined the Public Relations team at Concordia Publishing House in 2014 after graduating from Mississippi State University (Go Dawgs!). A southern transplant, she values all things southern – except for sweet tea. In her free time, Lindsey likes to travel, cook, and spend time with her two dogs and family.