Four hundred ninety-nine years down, one to go! The 500th anniversary of the Reformation has been a long time coming, but some people in the pews might not know it's here or why it's important. And that makes planning your big Reformation event much more difficult. Here are some tips and resources for educating your members about the Reformation, building momentum toward the anniversary, and getting them on board for your Reformation 500 event.
Introduce a new, regular element to your services.
Your worship services are your core time with your people. So if you want to introduce the Reformation to everyone at once, this is the place to do it. Think of this as a ripple effect; your Sunday-morning change is the stone being dropped.
Make use of this time to introduce your members to what happened during the Reformation and how it affects us today. You'll be educating them not just about Reformation history but also about the continuity of the Christian faith, all the way from Jesus and the apostles to us today. And that's great fodder for witnessing one's faith—especially on the eve of such an important anniversary.
Your new element doesn't have to be anything drastic. For instance, consider using one of these resources:
Get people thinking about the Reformation outside of church.
It's easy for people to walk out the church doors on Sunday and instantly forget everything they heard. So before you ask them to witness about what you taught them about the Reformation, you first have to make sure they remember it.
Part of this comes down to how you teach about the Reformation. History becomes exciting when we learn about the drama behind it—the blood and scandals. So talk about the Reformation like it's a story. It was scandalous! It had a really bold, outspoken guy at the center of it. Teach it this way, and your people are bound to remember it.
Here are some more things that can help bring the Reformation to life for your members and get them thinking about it Monday through Saturday:
Empower your people to share their faith outside of church.
Your members now know about what happened during the Reformation. You've helped them see the connection between the Reformation and their faith today. They know why the Reformation still matters. Now, encourage them to talk about it with people outside of church.
As they come back to adult Bible class in the weeks following, start a group conversation about how the witnessing is going. Encourage your members to share their experiences, and start introducing the idea of an organized outreach event (i.e., the big Reformation celebration). Give them time to ponder it and bring forward their ideas.
Here are some things that can help your members start faith conversations and witness to people:
Start involving your people in planning the special event.
So the outreach has gone well, and now your people are empowered to do a special Reformation event. Woo-hoo! Now what?
Use the ideas and talents of your members! Have a wild brainstorm session. Maybe deck out the pastor in sixteenth-century garb and a Luther wig. Decorate the fellowship hall. Have a costume competition. Play Pin the Thesis on the Door. Make the 2017 Reformation Day service just like a regular sixteenth-century church service. Whatever your ideas are, start planning them now to avoid a lot of last-minute stress.
Some resources you can use include the following:
Building up to a big 500th anniversary event will probably be a slow burn in your church. But you can make it happen. For more ideas and free resources, check out LutheranReformation.org. More resources for purchase are also available from CPH.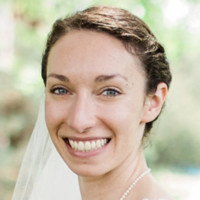 Erica is a writer and editor in St. Louis with grand plans to write award-winning literary novels and to visit all seven continents. She was previously a copywriter at CPH and now works in the advancement office at Concordia Seminary. She is also currently pursuing an MFA in creative writing at Lindenwood University.