When it comes to Christmas presents, you could buy your dad another new wallet. For your sister, you could order a scarf, much like the one she already has.
Or, this Christmas, you could give something truly meaningful to your family.
Share the gifts only you can offer to your loved ones—time together, the chance to make memories, and a culture of grace for all the generations of your family.
Try these five ideas from my new book, Family Trees & Olive Branches. The chapter "A Toolbox for Busy Families" gives you tips to improve your family relationships and create a culture of grace in your deepest relationships.
Find Your Family Fun
Mini-golf every month. Cinema night to binge-watch all the great baseball movies. Running the dogs at the bark park. A dance-off in the living room. Family book club. Shopping together.
Doing something together that will make multiple generations snort with laughter is absolutely one of the best blessings God gives us. Figure out what your family fun is and go do it.
If you all love to play games together, then meet up on Friday nights around the Monopoly board like it's your job. If it's movies that your family adores, get a Netflix subscription and a long list of everyone's favorites. Promise to show up every Sunday night because this is part of your family identity.
Food = Family Glue
Feed them and they will come.
Circle your family table and bring on the good food. Meals together provide nourishment for both your bodies and your souls. When your family comes together, clanking their forks and reaching for seconds, everyone tells the stories of their lives. Gathering for meals is a way to care for your family in both the most basic and the most sophisticated ways.
So, find some special foods for the generations of your family tree.
Bring out the old recipes for gooey sweet-potato casserole and that spicy onion dip. Bake Grandma's Lebkuchen for your cousins and remember to give them the recipe.
Keep Celebrating Your Family's Traditions
Family traditions are a surprisingly easy way to create your family culture and to show you care about this group of people. Your traditions are insurance that you'll see one another often. They are a chance to gather and check on everyone.
Give out the goofy pajamas to everyone to wear on Christmas morning; set up the tent in the backyard for New Year's Eve; host a potluck lunch for Christmas Eve.
What tradition can you start in your family? What do you love that you can share with the people you love? Schedule an activity and try it for a year or a decade and see what new roots you can plant in your family tree.
Write a Mission Statement
I get it. Mission statements have gotten a bad rap. Writing one can feel like trying to recreate the United States Constitution in one long and awkward sentence. Boiling down your family's core values to one clear statement sounds like something a teacher would assign you; not the way you want to spend a Saturday morning with your family.
But whether or not you enjoy the process, writing a mission statement is hugely helpful in defining your family's identity. It bonds you together in a common goal.
Write a mission statement that's short and clearly describes who you are. . . . The Schmidt Family Comes Together to Pray. The Potter Family Shares with Those in Need. The Nolte Family Trusts God. The Johnson Family Learns from Failure.
The Hergenrader Family Wants to Live a Better Story, Filled with Grace.
Print out your mission statement and hang it in your home to encourage one another.
Create a Culture of Grace
Forgiveness is God's free gift to share with your family. The very best gift you can give your family is the one that God has given us through Jesus—His grace.
Forgive your family for their bad habits, for their bitterness against you, and for all their other slights the whole year through. Do this because God has done it for you.
It's funny how grace works. Forgiving your family will also relieve you of resentment you didn't even know had worked its way into your soul.
That's grace exponentially. That's a culture of grace.
May the blessing of grace be part of your family for generations—even to those yet unborn!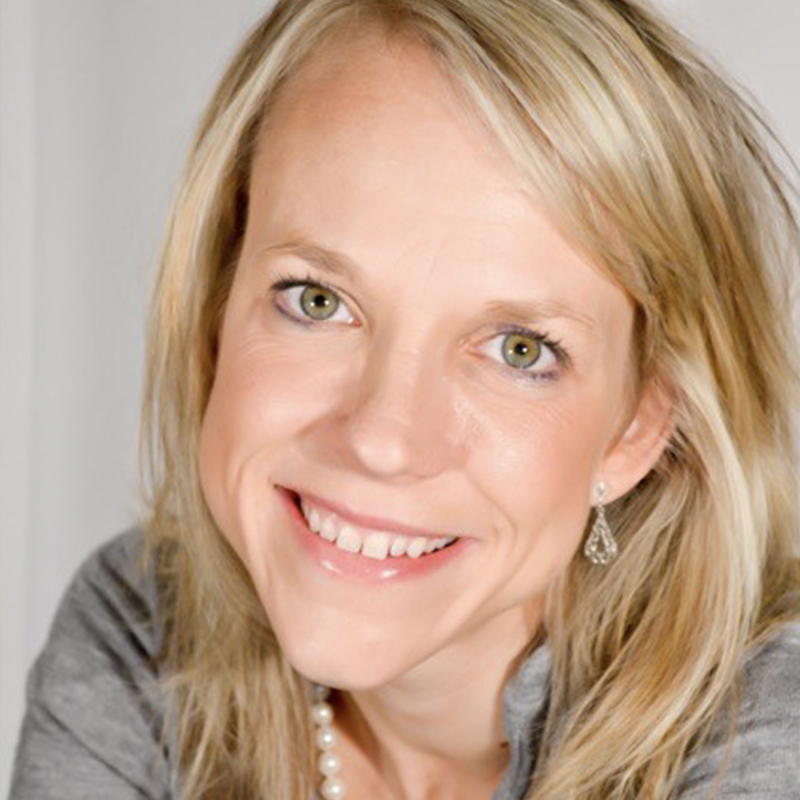 Christina Hergenrader is the author of ten fiction and non-fiction books, the wife of one incredible husband, the mom to four energetic kids, and the daughter of two patient parents. She shares God's wisdom and her insights in her new book,
Family Trees & Olive Branches
. Connect with her at
www.christinasbooks.com
.