We sat down with author and musician Ruth Meyer to talk about her debut novel Grace Alone, about her inspirations for the book, and a little about life.
When did you know that you wanted to be a writer?
Not until fairly recently. Writing wasn't even on my radar for the first decade of my adult life. I got the idea for my children's book about five years ago, but I didn't even consider fiction until about two years ago. But now that I've started writing, I can't stop. It's practically an obsession for me.
We see that you love music. Do you prefer playing music or writing?
Ooh, that's a tough one! I definitely spend more time writing, and when I have an idea for a chapter or plotline, I can hardly be torn away from my computer. But then again, music is very therapeutic for me. When I write, I'm making up the story line, names of characters, etc., and I'm using my imagination. With music, I'm reading the notes on the page, playing something that has already been written. It's a different type of challenge to practice and perfect a new piece of music, and it's gratifying to do so. Plus there's nothing quite as exhilarating as playing "Thy Strong Word" or "A Mighty Fortress" full volume on a good organ!
Did your love for music inspire your writing at all?
Yes and no. Someone reading my book wouldn't necessarily say, "Wow, I can tell this author is a church musician." Music isn't a main theme in the story. But at the same time, music has always played a critical role in the Church. Much of our worship centers on the sung liturgy and hymnody, so whenever one is writing about worship, music is involved as well. The scenes in the book that take place in church do have a number of references to hymns and other music, most notably in the epilogue.
What is your favorite treat to have while writing?
Chocolate, of course!
You seem to be a very busy lady, but when you have it, what do you like to do in your free time?
As you may have guessed, I do spend a lot of my free time writing, but beyond that I also like to play board games or bake cookies with the kids, play duets with my middle schooler, work on cross-stitch, curl up with a good book, and on very rare occasion, take a nap!
You've written a children's book in the past and now a novel. Which was easier for you to write, and which did you enjoy more?
The children's book was far easier to write. I had specific guidelines that I had to follow—I needed a word or concept for each letter of the alphabet, I needed to make each verse fit the meter of the poem, and I had to write an explanatory paragraph for each letter. Grace Alone took a lot longer and required much more revising and rewriting to get to a final product. But hands down, I enjoyed writing the novel more. I got to know and love each of my characters, and I talk about them as if they are real. Ask my kids. They know my characters almost as well as I do!
What gave you the inspiration to write Grace Alone?
Lunch with a guest pastor, of all things! My husband was out of town for a weekend, and he had arranged for a fellow pastor to fill in that Sunday. This pastor was coming over for brunch after church, and I was in the kitchen getting ready, singing as I worked. When the front door opened, I had a moment of panic, thinking one of the kids had let the pastor in, and he was hearing me sing "Crazy Train." It wasn't him, fortunately, but I thought it would be fun for a book to include an awkward encounter like that between two characters who barely knew each other. Then later when we were eating with the guest pastor, my youngest daughter actually did ask the question Katie asks David in the first chapter of the book. Again, I thought that would be a fantastic thing to include in a book, and it hit me that a lot of real-life experiences lend themselves to fictional writing. I started brainstorming that day about a book that would communicate the power of God's grace and forgiveness in the life of a person with a painful past. The phrase grace alone is, after all, one of our "solas" as Lutherans, and I realized that I could make that title into a double meaning with a single mom named Grace as the main character. By the end of that day, I had a very basic plotline mapped out in my mind.
Which character from Grace Alone do you relate to most?
Although our backstories are as different as night and day, I relate to Grace the most. I see a lot of myself in her. We take our coffee the same way, we both love chocolate, and I can totally see myself pulling off some of the embarrassing stunts she performs. She and I are very similar in our parenting styles and personality traits, and we have a lot of the same self-doubts and concerns about raising our kids. If she were a real person, I'd have her over for coffee. And chocolate chip cookies.
Do you ever get writer's block? If so, what is your trick to get out of it?
Absolutely. There are times when it's like pulling teeth to write a simple conversation. When I feel like I've hit a brick wall and my creativity is at a low point, I know it's time to take a break. If possible, I exercise. Hopping on the elliptical is a good way to clear my head and get my mind on something other than a book. Or if it's nice out, I take a long walk. I've gotten two of my main ideas while I was walking, and both times I actually came to a dead stop right there on the road as inspiration struck. Then, of course, I raced back home and holed myself up for the rest of the afternoon to write while I had the idea fresh in my mind.
What do you hope readers get from Grace Alone?
My prayer is that readers see the power of God's forgiveness and translate that into their own lives. The characters in the story are flawed just as we are. They make mistakes, they sin, and they hurt those they love by their actions. You and I do the same. But there is no sin too big for God to forgive, and He empowers us to forgive one another as well. I also hope that Grace's character will challenge my readers to see others differently. She has some taboo sins in her past that perhaps many lifelong Christians don't, and it's all too easy to fall into the trap of judging those who have made such mistakes. But God's grace covers every sin, and I pray that my readers are encouraged to reach out to the many lost and hurting souls around them who need to hear the Good News of salvation through Jesus Christ.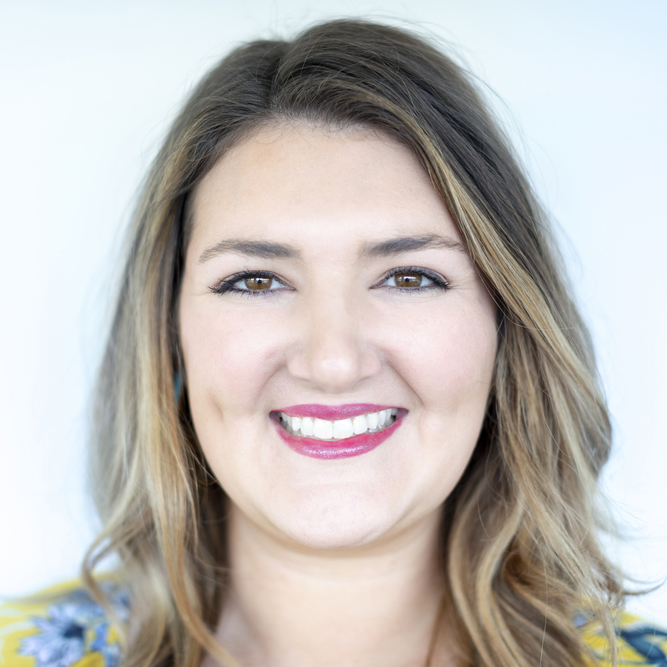 Lindsey Martie joined the Public Relations team at Concordia Publishing House in 2014 after graduating from Mississippi State University (Go Dawgs!). A southern transplant, she values all things southern – except for sweet tea. In her free time, Lindsey likes to travel, cook, and spend time with her two dogs and family.