We sat down with author A. Trevor Sutton to learn more about him and his new book Why Should I Trust the Bible?
What made you decide to write this book? Why now?
This book is a response to the countless Internet articles, television shows, university professors, and skeptical scholars claiming that the Bible cannot be trusted. Many of the claims against the Bible try to make you think that this is some sort of new evidence or fresh argument that nobody has ever heard before. That is simply not true. People have been trying to erode our trust in the Bible for generations. And the Bible has remained trustworthy.
Have you ever doubted the credibility of the Bible? If yes, explain. If no, have others close to you? How did that affect the way you wrote this book?
I had a moment in college when I was blindsided by a claim against the Bible that I had not ever heard before. I was taking a history class at a public university when the professor taught about the many different flood stories from antiquity. He then suggested that the Bible had borrowed its flood story from these other stories. I was shocked to find out that I hadn't heard of these other ancient flood narratives prior to that moment. From then on, I have been determined to help other people avoid similar situations and know how to defend their trust in the Bible.
What is the danger in not being able to defend the Bible? What is the danger of ignoring the attacks that the Bible is not credible?
Christians are to be "prepared to make a defense to anyone who asks you for a reason for the hope that is in you" (1 Peter 3:15a). It is impossible to predict every question that someone might ask you about the Bible; however, this book addresses the most common claims that people often make against Scripture. The ability to have an intelligent conversation about the Bible allows you an opportunity to tell others about the hope that you have in Christ Jesus.
You recently released another book called Being Lutheran. How was the writing process different for this book?
My second daughter was born while I was working on this book. Since I am a parish pastor, my time for writing is limited to the very early mornings. I usually start writing around 5:30 a.m. However, it was a bit harder to manage those early mornings when I was waking up in the middle of the night to care for a crying baby. I think that I consumed a lot more coffee writing this book than I did when I was writing Being Lutheran.
What's the best piece of writing advice you've received?
The best way to become a good writer is by reading other good writers. If there is a particular author you want to emulate, then you would do well to read his or her writing as much as possible.
How do you balance life as husband, father, pastor, and writer? Where in your busy schedule do you find time to write?
According to my wife, I have an unnatural amount of energy and enthusiasm. I love that I get to be a husband, father, pastor, and writer. It is very easy to be excited and passionate when you love what you do!
How do you describe your book to friends and family?
This book introduces people to the most common claims against the Bible. These are the claims that you hear from co-workers, classmates, and neighbors. These are the claims that you hear on the radio and on television shows. This book defends the Bible against these claims and shows how it can and should be trusted.
Can you tell us about a situation in your own life when you defended the Bible to a friend, family member, or stranger? What was difficult about that situation? What was easy?
I was speaking at an academic conference once when one of the other presenters found out that I was a Christian. He was a university professor, and he seemed very surprised to find out that a Christian would present a paper at an academic conference. Apparently, he assumed that being a Christian was devoid of any sort of intellectual engagement. I explained to him that my Christian faith fueled my intellectual pursuit for learning. It was difficult to not be offended by his assumption; however, it ended up being a very fruitful conversation for both of us.
What would you say is the biggest challenge to Christians today?
Christians are becoming increasingly distinct from the culture. It used to be that being a good citizen and fitting in with society meant being a Christian; however, it is quickly becoming exactly the opposite. We live in a world where being Christian is radically countercultural. Although it is a challenge to remain faithful in a hostile world, God promises that the Holy Spirit will be our ever-faithful guide and comfort.
As a pastor, how do you encourage those who come to you with doubts as to the credibility or reliability of Scripture?
Listening is the first step. I never want to provide a hasty answer before I have truly listened to a person's doubts and concerns. I have found that if you give people time to speak and raise their doubts and issues, then they are often willing to give you time to speak as well. I am also honest with people when I do not know the answer; it is worse to give someone misinformation than it is to simply admit that you need to go look into a topic further.
What is your favorite "far-fetched" Bible account? Why?
This may be sick and twisted, but I love the story of Eutychus falling out of the window while Paul is preaching (Acts 20). Although it is horrific to hear that the young man died, it is powerful to hear about how God enables Paul to raise him back to life. And it gives me comfort as a preacher to know that nobody has ever died as a result of my preaching!
What three books do you recommend most to your friends?
St. Augustine's Confessions will change your life. John Kleinig's Grace upon Grace is always high on my recommendation list. And I am constantly encouraging people to read the Bible.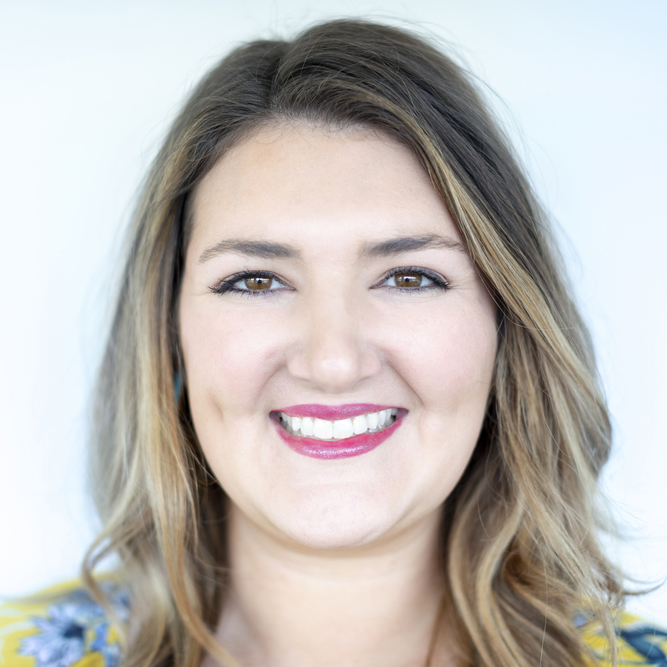 Lindsey Martie joined the Public Relations team at Concordia Publishing House in 2014 after graduating from Mississippi State University (Go Dawgs!). A southern transplant, she values all things southern – except for sweet tea. In her free time, Lindsey likes to travel, cook, and spend time with her two dogs and family.