Lisa M. Clark, author of The Messengers series, sat down with us to chat about what it takes to write a dystopian young adult novel. She gave us lots of insight into the characters in Concealed, the second book in The Messengers series, and gave us a heads up that there is a high likelihood you will cry when reading this book. . .
What was different about writing Concealed?
When I started writing Discovered, the world grew as I wrote. I made decisions as I needed to construct New Morgan and meet the individuals who live there. In writing Concealed, the world already existed! So I kept going back to Discovered as my manual, of sorts, to make sure I was consistent with details. That part was tougher. From a plot perspective, one aspect I loved doing was picking up threads I had intentionally left in Discovered and weaving them into the second book. The characters grew, and I grew with them.
How do you stay positive while writing dark novels?
It's not easy! When I read a book, I get pulled into that world, and that's definitely the case when I write a book as well. When I am writing, I usually listen to dark music. I try to create a barrier by limiting that music to writing time. It's probably more accurate to say that I live in two worlds when I'm writing. It's helpful when my world does non–New Morgan things; when the two look similar, it gives me more motivation to write.
How did you break away from the typical patterns of dystopian fiction when writing Concealed?
In a way, Concealed fits the patterns of dystopian fiction more closely than Discovered did, which was fun for me. On the other hand, there are still differences. A few plot points are placed intentionally at not-so-predictable times when it comes to the genre. (Hope that's not too much of a spoiler!) And for both Discovered and Concealed, hope shines brighter and comes from a different place than other dystopian novels. I've said this before, but I think Christianity, as a worldview, syncs pretty well with dystopian literature. But there's a significant change: Christianity gives a true hope outside of ourselves.
When you write, do you feel the emotions of your characters?
Oh, yes. I've cried while writing; I've laughed out loud. There was one chapter in particular where I intentionally allowed myself to write in a frenzy in hopes that my writing would reflect the mood of the moment. Editing came later, but I threw myself in the moment to feel, as best as I could, the panic of the action.
How do you get in the mind-set to write dystopian fiction?
I read the news. Ha! Sad, but true. But again, music is incredibly important when I write, so I find the right background music and go from there. Long before I sit down, though, I'm constantly brainstorming and thinking while I walk, do chores, and so on. Passersby have probably caught me with strange expressions on my face as I walk past. Sorry! Just me daydreaming about a dystopian world.
Can you give the readers a little preview of what to expect in Concealed?
Well, at least five people have cried. My daughter was mad at me for a few days. Everyone reacts differently, of course, but let's just say that things don't suddenly become easy for Simon. I believe that it's an emotional read, and it's one that many people can relate to. And yet, those mood changes aren't there just to make a good story. The difficult stuff is there for a reason, and it's anchored with much more than that, I hope.
Before you worked at CPH, you were a teacher. How does that help you connect with your readers?
I. Love. Teenagers. I just do. And I miss them. That is my main motivation for writing this series: a way to connect with them again. And surprise! This series has given me opportunities to talk with teens again, so I'm thrilled. In addition to that, I have opportunities to connect with teens on a volunteer basis, which I think is important—for me, but also for my books. I need to stay connected to their world as best as I am able.
Do you ever get writer's block? If so, what helps you get out of that funk?
Not too often, to be honest, and here's why. I rarely if ever sit down in front of my laptop and tell myself, "Okay! Time to write!" Prewriting, for me, looks like thinking, talking, and overall mulling over my next writing project before I begin (for this genre, anyway). I don't usually sit down to write until my fingers are itching to get started. Something else that helps is that I write on an almost daily—and certainly weekly—basis. Not always fiction, mind you. But one of the most important things I learned about writing when I was in college is that writers write. An athlete is better prepared when she practices regularly. When I exercise my writing muscles, I'm a better writer. If I take a break for a long period of time, I can feel it.
The times I do hesitate are usually when I'm dreading a particular chapter or piece that I need to write. Eventually, I just have to force myself to write a few paragraphs, telling myself that it's okay if it's terrible. Once I dip my toes back in, diving back in comes quickly enough.
At CPH you work as an editor. Is it hard for you to write without constantly going back to edit what you are writing?
Ironically, I think working as an editor has helped me relax as a writer. Over time, I've learned that Internal-Editor-Lisa was very cruel years ago. She silenced everything that Writer-Lisa did or even thought about doing. It's only been recently that I've realized she's still there, but she's usually working in tandem with Writer-Lisa so that editing is almost instantaneous.
But there are so many levels of editing. I used to be a copy editor, which is incredibly intense work. Writer-Lisa doesn't worry about copyediting much because (1) she's too close to the work to do a good job anyway, and (2) she gets to work with a rock-star team of copy editors and proofreaders, who have her back. It's a luxury to have that kind of safety net.
As a teacher, I told my students to relax and write creatively at first, then edit later. I try to take my own advice. As an editor, I appreciate every writer I get to work with, so I remind myself that the editors I work with similarly enjoy what they do.
What is your favorite part about being a writer?
Wow. That's a tough one. Oh! Okay, here it is: "Lisa, I read ______; we sang _______; I gave my mom ______ . Your words were such a blessing to us." That's part of what we're all called to do in this life together, right? To encourage one another in the truth of the Gospel? I thank God for using me to encourage others, and I thank God for others, who—in turn—have encouraged me.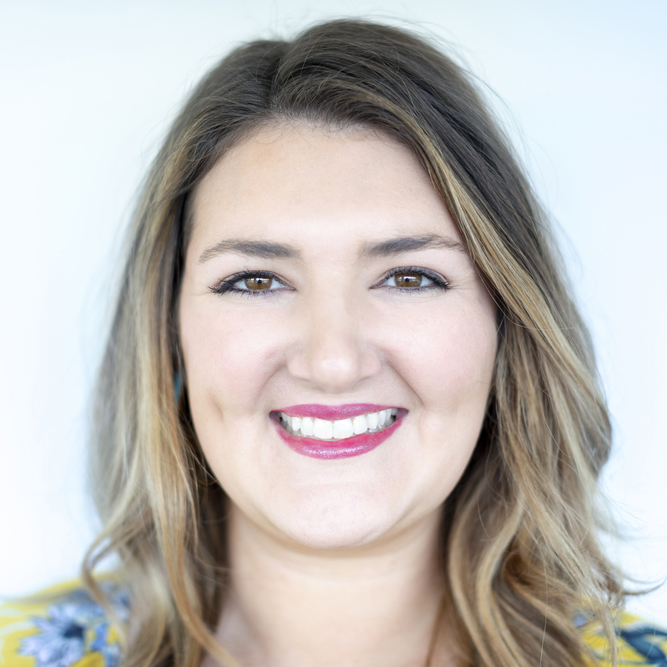 Lindsey Martie joined the Public Relations team at Concordia Publishing House in 2014 after graduating from Mississippi State University (Go Dawgs!). A southern transplant, she values all things southern – except for sweet tea. In her free time, Lindsey likes to travel, cook, and spend time with her two dogs and family.