Author Katie Schuermann just finished The Harvest Raise, the third book of the Anthems of Zion series. We caught up with her to ask her a few questions about life, writing, and saying good-bye to a beloved fictional town.
In exactly fifteen words, who are you?
Baptized child of God, pastor's wife, godmother, daughter, sister, aunt, soprano, tree climber, poet, daydreamer.
How does it feel to finish a trilogy?
What a relief! What an agony! What joy and sadness, awe and alarm, contentment and fear—all at once. I am so pleased to have met and mingled with the residents of Bradbury these past eight years, and I am brokenhearted to bid them—and you—adieu.
Who are your biggest cheerleaders/encouragers in writing (and life)?
My father raised me to believe I could do anything, even write a book. My mother raised me to know that everything I write should be in service to my neighbor. It was the best of upbringings—creative freedom tempered by conviction, imagination by bounds, dreaming by duty. Whatever balance I achieve between humor and pathos in my storytelling today is a direct result of my parents' joint influence.
Michael, my husband, reads every fiction chapter aloud to me after I finish writing it. That is true love, let me tell you, especially when I am on draft six of the same chapter. Still, he patiently bears with me through this laborious process, and since he is both my biggest encourager and critic in my adult life, I count on his reactions to tell me whether or not my words are hitting the mark.
What are your must-haves when you write?
I must have quiet and solitude. If there happens to be a dish of chocolate chips and a glass of kombucha sitting nearby, that is okay too.
Who are your three favorite residents of Bradbury?
Alice, Ben, and Mrs. Scheinberg. And Blaine. And Robbie and Rebecca and… (Who wrote this question?)
What is the best part of writing? What is the worst?
The best part of writing is serving my neighbor through words. It is a privilege to ponder, sort, determine, order, and arrange thoughts on a page, all for the purpose of clearly confessing Christian truths through the medium of story.
The second-best part of writing is printing out early copies of my manuscripts and taking them home to read aloud with my parents and grandmother. Their laughter and tears make my own struggles worth it.
The worst part of writing is getting started. It takes a tremendous amount of confidence and trust to persevere in the early stages of writing a book, especially when imagination and momentum have yet to show up.
If you could travel anywhere, where would you go?
I would go home to the country and be with my loved ones and walk the earth and smell the grass and listen to the wind in the trees and pick raspberries and climb a tree and watch the sun set over the corn.
Then, I would fly to Maine and eat a lobster.
The people of Zion love their food. What is your go-to potluck dish?
I go simple: spinach, feta, and apple salad tossed in a homemade honey-Dijon mustard vinaigrette.
If you could drop into your story and spend a day in Bradbury, what would you do? Is there any advice you would give? Any advice you would seek?
I would run barefoot on the lawn of the Mulberry property with Emily, drink a glass of lemonade with Ben, ask Rebecca to teach me how to can peaches, throw a ball around with Robbie, slip in the back pew of Zion while Evan is practicing the organ in the balcony, fill up Blaine's tank with gas, buy a few boob bibs from Mrs. Scheinberg for some youths in my community, and ask Alice what to do with my life.
What would you like to tell your readers?
Thank you for visiting Bradbury with me. I am grateful for the memories we made there together. I pray that the Anthems of Zion books will continue to bless and serve you and your family in the years to come. I hope we will meet again soon, if not in Bradbury, then in another book near you.
What question do you wish I had asked?
What song did Harold Schmidt request that Pastor Fletcher program the church carillon to play on his and Nettie's sixtieth wedding anniversary?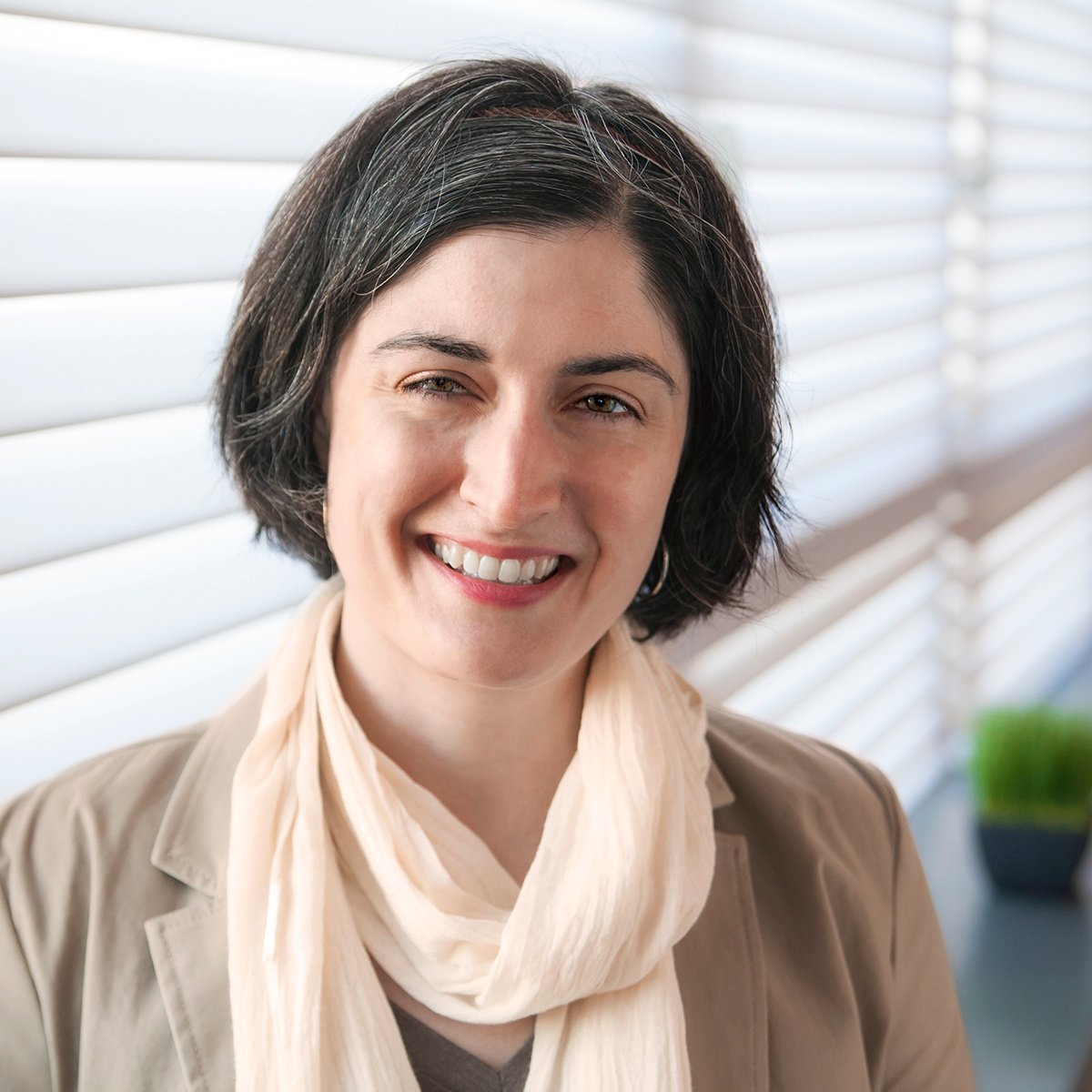 Lisa M. Clark spends her days reading and writing about God's love for all people. She is an editor for Concordia Publishing House, and she loves the opportunity to work on a variety of resources that share the saving message of Jesus Christ. The Messengers: Discovered, Lisa's first novel, was released in May 2016. She's thankful for her church family at Ascension Lutheran Church, where her husband, Matt, serves as pastor.