The Illuminated Catechism is a beautiful and inspiring coloring book that combines sophisticated black-and-white line drawings of landscapes, kaleidoscopes, patterns, and mosaics with Bible passages, short devotionals, hymns, and of course, selections from Martin Luther's Small Catechism. On every page, you are invited to take a break from the business of life and relax as you color, doodle, journal, and reflect on God's Word.
As you color each illustration, take time to contemplate and pray about what you read. Before you know it, you will have spent many relaxing hours reflecting on God's grace, praying, and deepening your understanding of the Christian faith. You will become the artist of a unique and beautifully illuminated manuscript, but the time spent in devotional reflection is the true work of art.
—From the author, Tony Cook
Special Features
44 pages of beautiful illustrations
Thick pages so you can use the artistic tools that best fit your style
White space for your doodling, journaling, and reflection
---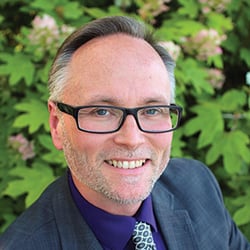 About the Author: Tony Cook is a visual learner who enjoys finding creative ways to study the Bible and explore the faith. Over the past ten years, he has combined his love for Lutheran theology with the visual and creative arts, developing a variety of reflective Bible study methods. In The Illuminated Catechism, Tony brings together what he has learned in his devotional journey with one of his most treasured devotional resources—Luther's Small Catechism.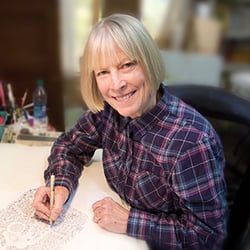 About the Illustrator: Susan Spellman is a fine artist, an illustrator of children's books, a dancer, and a devotee of plein air painting of the New England countryside where she resides. From a young age, she has enjoyed the creative process of being an artist. Here, her love of whimsy has brought fresh detail to The Illuminated Catechism in the hope that you will find joy and a greater connection to God's Word as your coloring brings these pages to life.
The Illuminated Catechism will be available April 18, 2017.

Barbara Shippy was an associate editor at Concordia Publishing House. She attended the University of Missouri—Columbia, where she studied journalism and French. Barbara and her husband enjoy going to baseball games, traveling, and playing on the worship team at church.