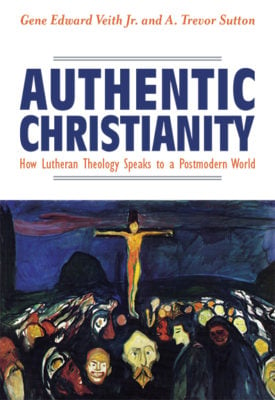 Burnt-out believers and spiritual secularists have given up any hope that an engaging and meaningful spirituality can be found in a single Christian denomination. So rather than attending worship at a local church, they attend to their spiritual needs elsewhere. Instead of being fed by a single denomination, they feast upon a smorgasbord of spiritual beliefs. And while these disaffected believers have not rejected the existence of God or the need for meaningful spirituality, they have strongly rejected whatever it is they think the church today has to offer.
To counter this trend, churches across America are constantly updating their culture to accord with the culture outside the church. But is this the best framework for recovering authentic Christian spirituality?
Authentic Christianity offers another idea—that the Lutheran tradition embodies a framework of Christianity that uniquely addresses the postmodern condition. It does so not by being "emergent" or by making up a new approach to church or to the Christian life. Rather, it does so in an unexpected way: by being confessional, sacramental, and vocational.
This book is a collaboration between an academic of the Boomer generation and a young Millennial pastor. Coming from two very different places—different generations, different vocations, different entries into Lutheranism—authors Gene Veith and Trevor Sutton offer their unique perspectives on how Lutheran theology engages contemporary life.
Authentic Christianity will be avaiable for purchase October 10, learn more at cph.org/authenticchristianity
What People Are Saying:
"Engaging, in the truest and freshest sense of that word; that's what Veith and Sutton provide for us here in at least three ways. First, while many thinkers neatly engage textbook worldviews that are difficult to find in real life, this book tackles the messy fluidity of this world's 'prettified gods.' Second, while many Christians nowadays propose withdrawal from the world as the best option for dealing with evil, these authors contrastingly assert that faith is realized and fulfilment is found as we engage virtuously within the arenas of real life. Finally, conscientious readers will embrace the Holy Spirit's lure in this book to engage personally in enduring questions such as: 'Why am I really here?' 'What is real freedom for?' and 'Who is my neighbor?'"
—Rev. Dr. John Arthur Nunes, President, Concordia College New York
"Gene Veith was one of the first Lutherans to engage postmodernism over twenty years ago. Now he teams up with Pastor Trevor Sutton to use Lutheran theology—particularly the chief article of justification by faith alone—to provide readers with a robust and thoughtful apologetic. I was especially pleased with the authors' use of the work of the counter-Enlightenment thinker Johann Georg Hamann in articulating a response to Postmodernism. Theological themes of Christology, biblical interpretation, Law and Gospel, vocation, sanctification, and the two kingdoms are aptly covered. This book will spark conversations and fuel a more confident Christian witness in our day."
—Rev. John T. Pless
Assistant Professor of Pastoral Ministry & Missions;
Director of Field Education, Concordia Theological Seminary, Fort Wayne, IN
"Veith and Sutton partner to bring forward a rich in detailed history, systematically sound, and a complete practical approach to our Lutheran theology as applied to the world yesterday, today, and tomorrow. Authentic Christianity is informative, thought provoking, and easily accessible. For those wondering how our Lutheran Confessions compare to other denominations, this is the resource for you. It will be the go-to reference material for Christians to fully understand how we are to live out our vocations as faithful Christ followers. Authentic Christianity comes at just the right time, the 500th Anniversary for the Reformation. What better time to clarify and confess our faith? Kudos to Veith and Sutton, job well done at just the right time."
—Rev. Eric Ekong, Senior Pastor, Trinity Lutheran Ministries, Jackson, MI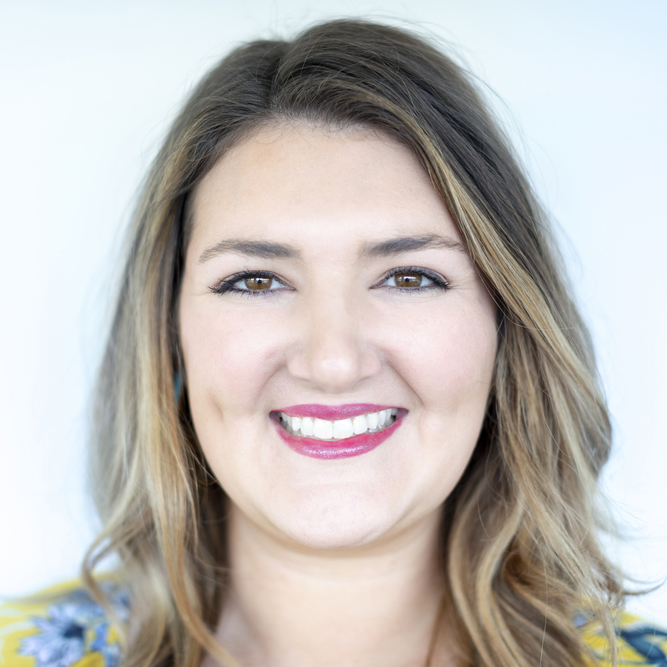 Lindsey Martie joined the Public Relations team at Concordia Publishing House in 2014 after graduating from Mississippi State University (Go Dawgs!). A southern transplant, she values all things southern – except for sweet tea. In her free time, Lindsey likes to travel, cook, and spend time with her two dogs and family.