It's summer! Even musicians can benefit from taking a break, sitting down with a book, and escaping into a story or learning something new. Concordia Publishing House's summer reading program, CPH Reads, is in full swing. This is a program for adults and children that allows you to select a reading plan, track your progress by earning points, and celebrate your success by being entered to win a grand prize. Here are some books about music and worship that are included in the program. At the end of the post, you can sign up for CPH Reads!
Hymns
The Lutheran tradition of hymnody continues even today with new hymnwriters and composers contributing meaningful works that point us to Jesus. CPH Reads includes hymn books with both old and new texts. You can use the hymns as part of your daily devotions or to learn about important teachings in Scripture and Luther's Small Catechism. Some people prefer to sing the hymns, while others like to read the texts and meditate on them.
CPH Reads includes two volumes of original hymns by Stephen P. Starke: O Sing of Christ and the forthcoming book Marvel at the Mercy. You can use the musical notation in these books to sing the hymns and help commit the words to memory. If you're interested in the history of hymns, you'll enjoy the historical contexts provided in The Hymns of Martin Luther. Additionally, Walther's Hymnal is an English translation of the hymnal Walther himself developed, and it contains some collects and prayers that you can use to round out your devotions.
Worship
When we have a better understanding of the Divine Service, we gain a deeper appreciation for the ways God works through the service to deliver His gifts to us. Take some time this summer to familiarize yourself with the ins and outs of the Divine Service. Then each week at church, try paying special attention to one different element.
Some books about worship that are included in CPH Reads are Lutheranism 101: Worship and Worshiping with Angels and Archangels. You'll learn how God's people have worshiped Him from Old Testament times to today and all the different things you'll see and hear during the Divine Service. In Gathered Guests, you'll dig even deeper into the details of preparing for specific services. This book covers things like how vestments and music function in the Divine Service, how Holy Communion is prepared, and how Lutheran worship traditions shift during the Church Year.
History
If you're a history buff, there's much to satisfy your intellectual cravings in J. S. Bach and Scripture: Glosses from the Calov Bible Commentary by Robin A. Leaver. This book contains color images of Bach's own copy of Die deutsche Bibel with his comments in the margins. Bach was Lutheran, and his notes reveal something of his innermost thinking and provide insight into his theological and devotional approach to his compositions.
Heaven on Earth: The Gifts of Christ in the Divine Service by Arthur Just is a comprehensive walk through historical forms of worship and the first uses of the Divine Service. The author shows how the Divine Service has its roots in the worship of both the Old and New Testaments and explains how the liturgy is thoroughly anchored in Scripture.
It is our prayer that CPH Reads helps you dig into God's Word and gain a greater appreciation for how He sustains all of His children in the faith—including you!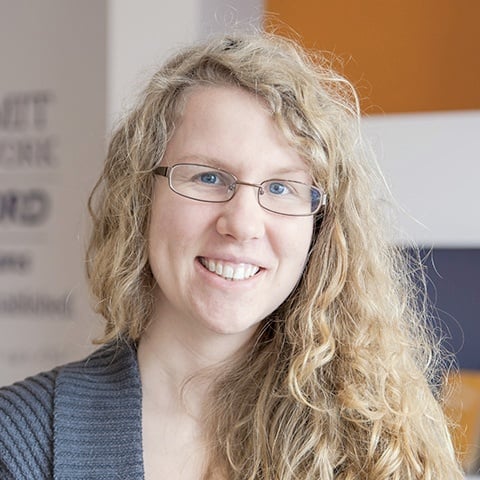 Deaconess Anna Johnson is a marketing manager at Concordia Publishing House. After graduating from the deaconess program at Concordia University Chicago, she continued her studies at the University of Colorado—Denver in education and human development. She has worked as a church youth director and served a variety of other nonprofit organizations, such as the Lutheran Mission Society of Maryland. Anna loves playing video games and drinking a hot cup of tea almost as much as she loves her cat and her husband.