We're very excited to announce the release of our new music for 2017! The collection includes 30 choral titles, 20 organ and keyboard pieces, and 10 handbell releases. This year, we've incorporated everything into a digital catalog complete with videos, recordings, hymn texts, and links to learn more. Here are a few tips for browsing the catalog so you can find the best music for your church.
Use the tabs and table of contents to navigate around the book.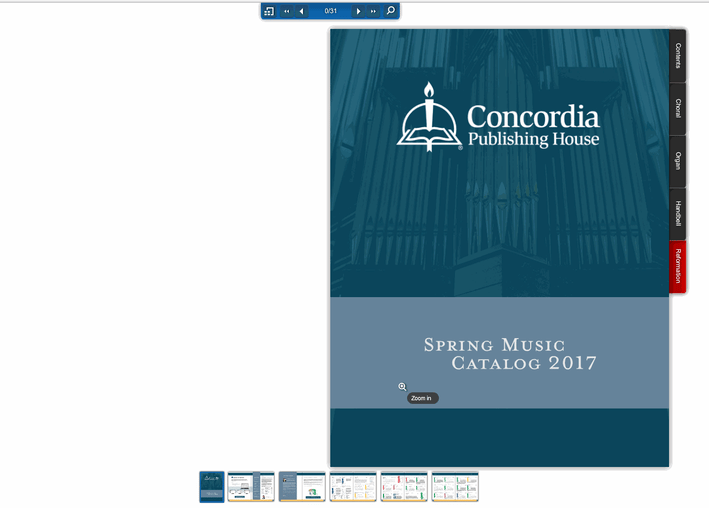 Click on the title of the piece to go to the product page on CPH.org, where you can purchase the piece.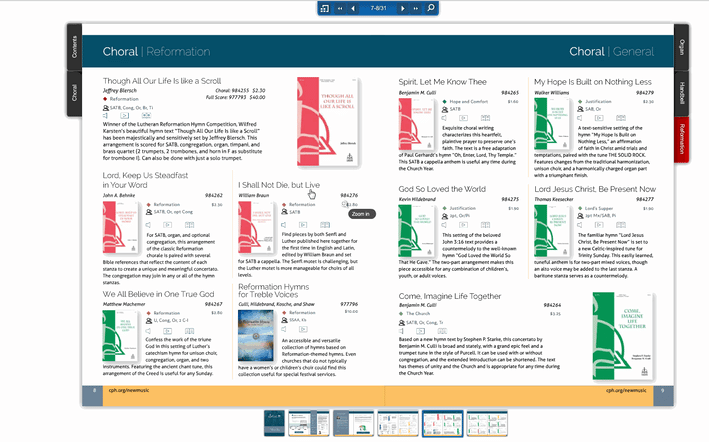 Under each title, you'll see some small icons linking to additional resources.
The audio icon allows you to listen to the piece.
The video icon lets you watch a YouTube video with the recording and a preview of the sheet music.
The text icon shows you the hymn text for each piece. (Choral pieces only.)


The series icon shows you other items in the same collection. (Organ and keyboard pieces only.)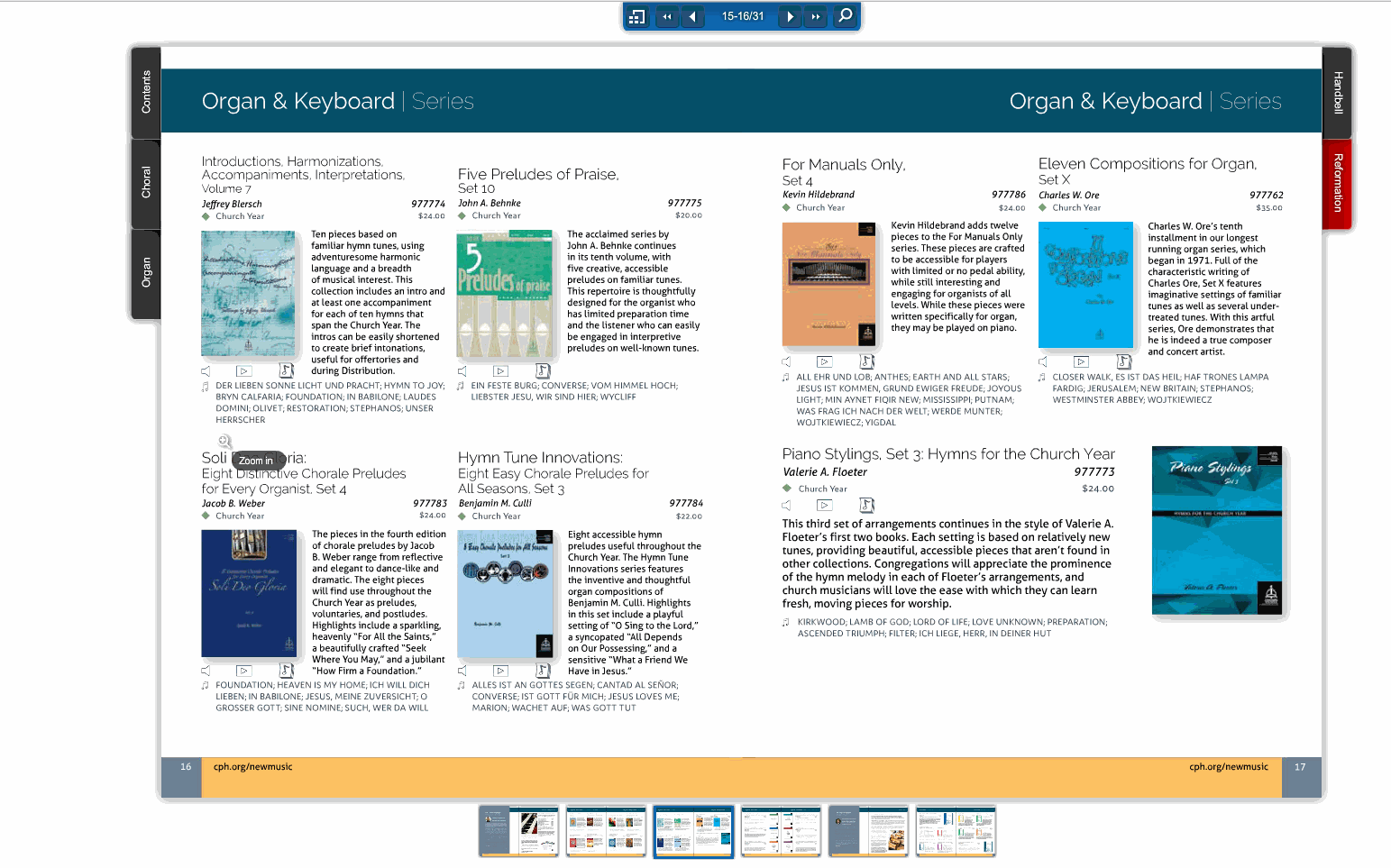 For larger products, click on the blue boxes to learn more and download free samples.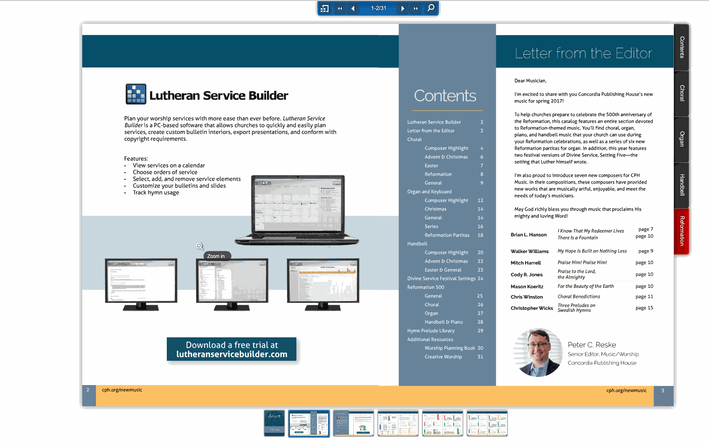 ---
We hope you enjoy all of this year's new music! Click the button below to view the catalog, or visit CPH.org to shop the new releases.
Peter C. Reske, senior editor of music/worship at Concordia Publishing House, holds degrees in English literature and historical musicology from Marquette University and The Pennsylvania State University. He was the editor of Lutheran Service Book and its attendant resources.